Web browsers are a must have on mobile devices. There are many browsers available that Android users can get for their phones. All you need is the browser with right features and high performance that will make your web browsing a wonderful experience. So choose from the best browsers for Android, for without them your smartphone will be unable to surf web pages efficiently.
Check This: Best Settings for PPSSPP on Android [100% Faster]
7 Free & Best Browsers for Android
A browser should be fast and secure that will allow you to surf the internet seamlessly. Finding the right web browser is surely a tedious task as the face of the web is changing all the time. This list of some amazing free browsers for Android will make your work easy. So choose them wisely as they are must for easy browsing.
Google Chrome- Best browser for Smartphones
It is one of the best browsers for Android among users that comes pre-installed. When privacy is concerned this is the best browser in use as its incognito window lets you browse the web privately and saves your data. Using this you can also synchronize your Gmail so that all bookmarks and accounts are linked to both phone and PC.
It offers good speed and has the simple, friendly interface. It has two beta versions and has latest Material Design, unlimited browsing tabs, and deeper integration.
Mozilla Firefox for Android
It is one of the major competitors of Google Chrome browser. It has clean and simple interface equipped with many gestures that let you do smooth browsing. Firefox also has reading list option where you can store your web pages to read them later. It has an impressive list of features like desktop syncing, privacy features, easy-to-use bookmarks, quick sharing and Chromecast support.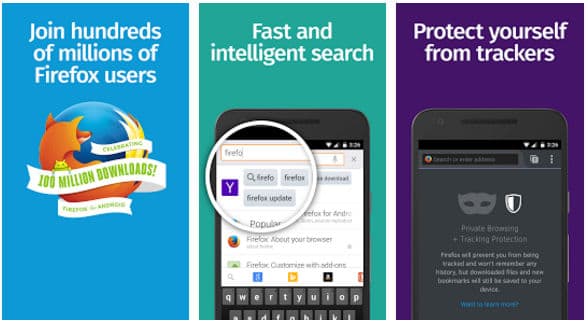 With this, you can also access some add-ons to improve the browsing experience. It is the powerful and completely free browser to use.
Use the Mozilla Firefox Browser
Check This: ADB Sideload: Download and Learn How to Use
Dolphin- A Faster Browser for Android
Dolphin is not a well known but still a powerful browser that you can install on your Android phone. It has a simpler interface and has distinctive features like theming, flash support, ad-block, incognito mode, and some tertiary features like gesture controls. With this browser, you also get add-ons and extension support.  It is a decent browser that is worth a try.
The key feature of Dolphin browser is that it includes flash. It is fast, free and syncs with computers easily.
Download Dolphin for free
Check This: How to Open Recently Closed Tabs In Any Browser
UC Browser – Most Famous Android Browser
The best ad blocker browser for downloading large files is UC Browser. This Chinese origin browser gives you a fast browsing experience and has interface most beautiful in the world. Use this browser to get your job done with no troubles. You can synchronize it with the cloud makers and tabs between different devices using the same account.
It is freely available browser and comes with a bunch of features, including ad-block, data compression, night mode, and gesture control. With this browser, you also get unique features like the Facebook mode that magically increase the browsing speed.
Get UC Browser now
Opera Android Browser
Since the time Opera has renewed its interface, it has become a popular browser. It offers high speed and has the special area as Discover that acts as the news feed. It also compresses browsing data and is free to install on Android phones.
Opera has a couple of versions and its first version is standard Opera Browser. It includes features like partial ad block, video compression to save data, and a dashboard to sort all your favorites. You can create Opera account and sync it with desktop devices. You have Opera Mini Browser as well that is smaller and light weight and has notification bars.
Use Opera Browser
Brave Browser – Faster & Safe Browser for Android
Brave Browser is the new browser that is available for Android users. It was launched in 2016 and has gained quite a popularity. It has a lot of decent features that includes ad-blocker.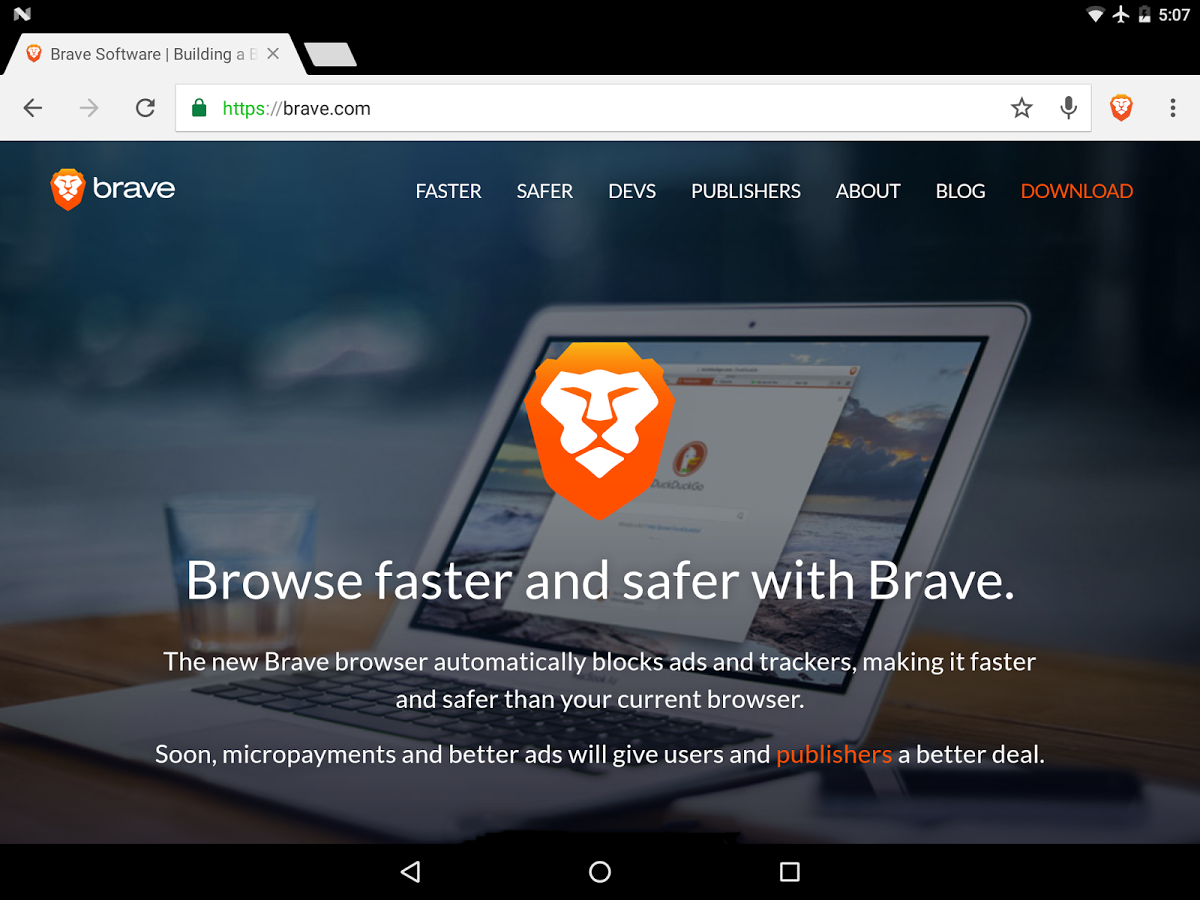 Also, it is capable of blocking third party cookies, blocks scripts and has HTTPS everywhere which is included in pre-site settings. It is known for optimization of speed and battery life and has basic features like bookmarks, history and privacy tabs.
Get Brave Browser and try it now
Flynx
Flynx is a unique browser that works in a floating window in opposition to full-screen mode.
This enables quick web browsing and does not force you to leave the app that you are recently using. When on the web page you click on the link, a little bubble will open up on the side of the screen and page will load in the background. It has other features like night mode, bookmarks, history tab, etc.
Download Flynx to use now
So these were the best browsers for Android that are worth a try. So choose wisely to experience smooth and safe web browsing for this is all you need.