For all you hairstyle enthusiasts out there, I am presenting to you the 10 Best Hairstyle Apps for Men and Women that you can install on your Android Smartphone. These are the selected and simple apps to try, experiment and re-create your hairstyle in a unique manner.
What are Hairstyle Apps?
Hairstyle apps are the applications designed to experiment different hairstyles on a certain face. You just have to select the photo and try different pre-loaded hairstyles on it. Or you can even create a new one. Also, options like trying different hair colours, beards and mustaches are also available in some of the apps. The process is simple and fun, but the output is often astonishing.
Why Hairstyle Apps?
There are plenty of reasons as to why to use hairstyle apps. The major ones are mentioned below:
You don't need to spend money to try a new and different look. You can try it completely free and who knows, it may do wonders for your personality.
There is no risk of turning into a joke. When we ask our hairstylist to give us a new cut, they often transform us into a joke. These apps will save us.
The process is completely reversible. If you don't like the idea you tried on your picture, you can delete it. However, the process is not so simple in real life.
Also Read: Best Emoji Apps
10 Best Hairstyle Apps
You never know what may suit you unless you try it. You could become a blonde, a Justin Beiber fanboy or even a Bob Marley guy. Even Shakira and Lady Gaga's cut would be in your range. Possibilities are vast. Makeovers often prove to be life changing. They may help you in carving out your personality. These apps will help you in choosing what hairstyle to choose that will fit perfectly into the structure of your face and the texture of your hair. Go have a look, smart people.
Virtual Makeover
Hairstyle Makeover
Hair Style Changer
Hairstyle Magic Mirror
Celebrity Hair Salon
Hair Styles and Haircuts
Style My Hair
Mary Kay Virtual Makeover
Hairstyle Mirror
Hair Zapp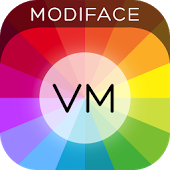 Virtual Makeover is a popular freeware android application by ModiFace. It uses your own uploaded picture to give you a makeover. App has a great variety of hairstyles to try upon your face, including a pack of 80+ celebrity hairstyles.
In addition to the hairstyles, you can also try several accessories and cosmetics.
The app has a simple user interface and amazing features. Once you get the makeover you wanted, you can save your picture and share it to your friends or family.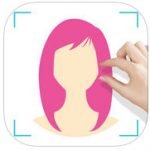 Hairstyle Makeover is a very popular and good Hairstyle aAndroidandroid and iOS users. This app lets you easily match a hairstyle to your face and use it on your hair. It is a simple to use app for both male and female users. You can choose any of your favorite hairstyles from the app and adjust its size to the structure of your face. It has a varying collection of hairstyles like long, short, ombre, curly, straight hair, etc. You can try any of them to give yourself a new and improved look.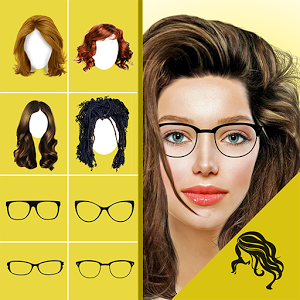 Hair Style Changer is one of the most amazing hairstyle apps available. Consequently, it is also very popular too. This app lets you select a fitting hairstyle or hair color by virtually trying it on yourself via your uploaded photo. You are free to choose from the hundreds of different haircuts and hair colors available.
The app has a big collection of hairstyles for both males and females. The hairstyles are further divided into several packs like "texturized men pack," which provides a texturized look for men hairstyles with highlights, "bob pack," for women's shoulder length hairstyles, and many more. The app is completely free to use and has a good user experience history.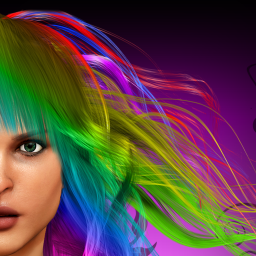 Magic mirror is another great and popular hairstyle app which enables you to experiment with your hair. You can transform your hairstyle with lots of different styles and colors and acquire its review online. It has a clean user interface, so anyone can use it simply on their Android or iOS device.
The App provides lots of free colors to apply on your hair and, also allows you to create a custom color for your hair. This is a perfect app for your hair makeover.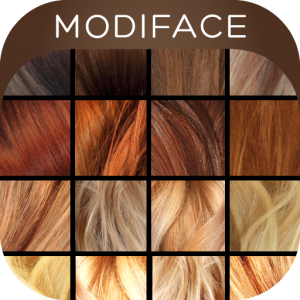 Celebrity Hair Salon is an amazing app to check out how you will look at different celebrity hairstyles. It will load a model's picture and allows you to experiment with different hairstyles before you finalize one. The app has a stylish rotary dialer menu on the right side of the screen which enables you to alternate between different hairstyles.
This is by far the best feature of this app. Along with the many hairstyles available in the app, you can also decorate your new look with the vast range of accessories available like fancy hats, glasses, earrings, etc available in the app. The app is completely free to use. Try it and transform yourself into a celebrity doppelganger.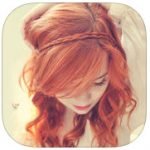 Hair Styles and Haircuts is another popular app that lets you discover new hairstyles online. It has 1000+ picture collection of free hairstyles for both man and woman. You can easily get any of the hairstyle for your hair. The best feature of this app is that it provides amazing video tutorials. In addition, this app also allows you to save different hairstyles to "favorite" and access them anytime and anywhere on your device, even when you are offline.
The catalog in this app contains many tutorials like beams, cascades, braids, ponytails etc. It is a perfect stop for all your hairstyle needs. Try it and get your dream makeover.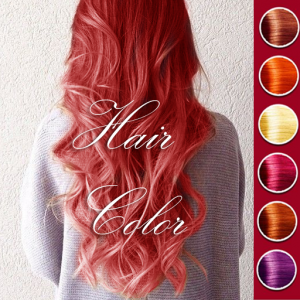 Style My Hair is a wonderful hairstyling app developed by the Hair-care products industry giant, L'Oreal. The app is available for both android and iOS platforms. The app allows you to easily transform your hairstyle by performing different operations on your hair. You can comfortably change your hair color, cut and style via this app.
Still, the best feature of this app is that it allows you to get step by step tutorial to customize your hairstyle. You can get the best look of your hair at  home without being a hairstyle wizard or going to salon. In addition to the hairstyle, it also lets you to do a makeover on your face completely free. The app is a complete package if you desire good looks.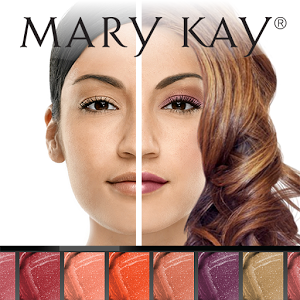 Mary Kay Virtual Makeover is one of the best and most popular fashion apps available in the market. It has a humongous variety of combinations of different makeup options. You can easily select from the different lip color, hairstyle, hair color, eye makeup, skin tone, accessories and much more to transform yourself into the best looking version of yourself.
Like other apps, you  just have to choose your photo from the gallery or click a picture from your camera and start experimenting on it. One quirky feature of this app is that it allows you to create cartoon face of you or anyone else. You can choose from the unlimited range of hairstyles present in this app to makeover yourself into a fancy human being.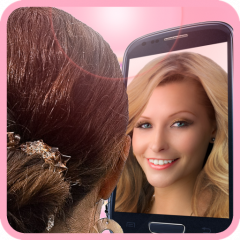 Hairstyle Mirror is yet another great app for hairstyles. Fun part is that you can ask this app, "mirror, mirror, in the hand, what is the fanciest hair style of all?" The app will provide you an abundance of hairstyles to select from. One of the most amazing and unique features of Hairstyle Mirror is the live tracking feature, which follows your face in real time.
You can also change the color and adjust the brightness of any hair-do you like, resize it and even lock it to the screen while you try to make the perfect customization between your face and the hairstyle you opted. You can enjoy  trying on more than a hundred different hairstyles which are divided into short, medium, long, special and crazy sections. The app is really very good. You must give it a try.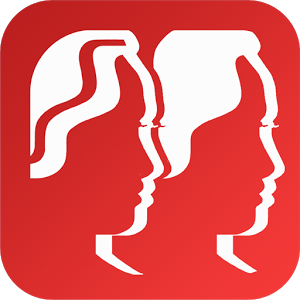 Hair Zapp is the simplest and easiest hairstyle simulation app present in the Play Store. If you are considering visiting a salon soon, you should use Hair Zapp first to select which hairstyle you should get. It allows you to test a variety of different hairstyles on yourself before you actually get your hair styled.
This app demands you to upload a photo of yourself and then presents several hairstyling options which you can apply to your photo to discover a new look. You can also mark your favorite hairstyles and see them later. One great feature is that you are free to confer to the discussion forum, where you can receive suggestions from beauty experts and the anonymous community. All in all, Hair Zapp is a nice hairstyle buddy for you.
That's all. These were the 10 Best Hairstyle Apps for smartphone users.
More Hairstyle Apps for Men And Women
Here are some honorable mentions also, you can try them too and I bet you won't regret. These Hairstyle apps are for both men and women.
You can try them all to get the best hairstyle app based on your requirement.
Use them. Get yourself the look that will outshine everyone else. Let us know which app will you be using after reading this article.