Are you looking for SNES Emulators for PC? Are you a big-time lover of video games? If you are, then you might have heard the term SNES. SNES stands for Super Nintendo Entertainment System. Alternatively, its called Super Comboy which is one of the most famous and most played gaming consoles. SNES as 16-bit gaming consoles were hugely used in the 90's to play games with great fun.
Super Nintendo Entertainment System is regarded as the best 16-bit console. It makes good sense to emulate SNES on PC. Nintendo released a new SNES classic version in 2017 with limited availability. Super Nintendo Emulators for PC [Windows 7/8/8.1/10] allows you to play the games by SNES with controller support. These Emulators for PC will possibly bring back the memories of playing our favorite games in SNES.
In this article, I'm gonna share 6 best Super Nintendo Emulators for Windows. You can use these SNES emulators to play games on your PC or laptop easily.
Best SNES Emulators for PC
1. BSNES Emulator for PC
There are many emulators that offer audio emulation and smooth graphics. In case, SNES is a 16-bit gaming console and provides pretty awesome features. Keeping this in mind, I had to sort this list on the basis of the features these emulators provide. BSNES is listed as first in this list of best SNES Emulators for PC because of the ease of use it provides.
BSNES provides you more than just the ease of use. It has a lot of features which altogether brings it to the first position. BSNES Emulator for PC has the ability to emulate multiple gaming consoles. IT emulates gaming consoles such as Super Famicom (SNES), Famicom (NES), Game Boy and Game Boy Advance too.
Along with this, it features external game controller joystick support and even a GamePad. IT offers Speedy and Fast emulation. The only con of this BSNES Emulator is that it supports .sfc ROMS only. Yet, It remains on the top of the list.
2. SNES GT Emulator for PC
Well, the reason SNES GT is also on the top of the list is that it doesn't have the con that BSNES does. SNES GT provides more and different features for its users. It has a great video and audio emulation for SNES games.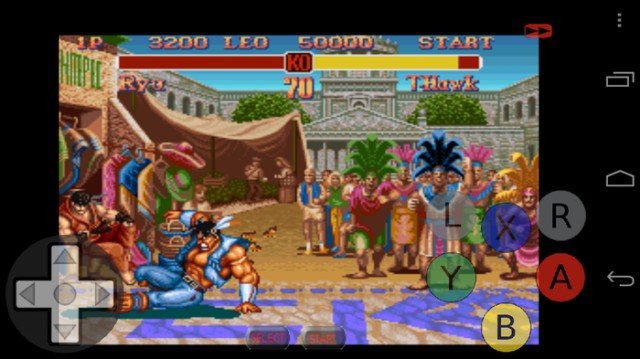 SNES GT doesn't need to rely on the dependency files which makes it better than the other emulators. In addition, it offers some more salient and exclusive features for PC or Laptop. It offers its users to save game status and load games while playing an adventure. It also provides Gamepad (Multi-tap) and Controller support.
Also, SNES GT provides Multiplayer slots and multiplayer game support to enjoy the games with your friends. You don't need to think twice before downloading this great SNES Emulator for PC.
3. SNES9X Emulator for PC
A better emulator than the BSNES is SNES9X, on the basis of the game emulation and features. But, the reason it is lower on the list than BSNES is its dependency on Direct X. SNES9X requires the availability of Direct X in our system to let it work.
Nonetheless, the availability of Direct X offers us more salient and unique features. It supports Game Cheats in the system. It offers its users the ability to save the game at any time and reload the saves in the game. Also, it provides external gamepad support.
Click here to download [SNES9X needs it to work on your system]
4. ZSNES Emulator
Another Emulator in this article of best SNES Emulators for Windows is the ZSNES Emulator. ZSNES is one of the oldest SNES emulators available in the gaming history. ZNES tends to be on this list as it provides a medium level user interface. It's down here due to the unavailability of the mouse pad in UI.
Perhaps, ZSNES offers you all the best features you need, to enjoy playing games to its fullest. It provides emulation support for each and every format of SNES games such as .sfc, .svc. .zip, etc. Along with this, it features an amazing speedy and fast gameplay.
5. SNEeSeW Emulator for PC
The SNEeSeW Emulator for PC has a different and complex kind of name. Along with the name, it has an even more complex user interface. But, this emulator provides most numerous customizations ever. This feature allows you to play SNES games right from the Video buffer, RAM size, etc.
You can play almost every game using SNEeSeW Emulator which might not work in the other emulators. This is made possible by the huge customization options available in this emulator. But, the only thing that takes time to get used to, is the user interface of SNEeseW. Apart from it, this is one of the best SNES emulators you could use on your PC.
6. RetroArch Emulator for PC
The last emulator in our list is RetroArch emulator which is built professionally. It offers you multiple files of various formats support, GGPO netplay, real-time rewinding, etc. Also, it provides features like remote networked sound support, multi-pass shaders. RetroArch works ultimately smooth and simple with the Linux system but it's the best on PC.
The reason it is on this list is that it is compatible with almost over OS available. Apart from this, you can change controls accordingly. You can also save and load your game state anytime while playing the game. It offers the Netplay feature under which you can play the games online with your friends. You don't need them to come over or stay with them, as you can meet up online and play together using this feature.
RetroArch Emulator for PC is absolutely free to download. So, you can give it a try.
So, these are the best SNES Emulators for PC which works in all the versions of Windows. You can download one of these emulators and refresh your memories of playing video games back then. Comment below if you find this article helpful to you.
FAQ
What is SNES Emulator for PC?
A SNES emulator allows you to play SNES games on your PC. It uses software to emulate a Super Nintendo.
Which are the Best SNES Emulators for PC?
BSNES Emulator for PC, SNES GT Emulator for PC, SNES9X Emulator for PC, ZSNES Emulator, SNEeSeW Emulator for PC, as well as RetroArch Emulator for PC are considered some of the best emulators.
Are SNES Emulators Free?
Most SNES emulators are free. However, there are some that you will either have to pay a subscription for, or in-app purchases are available.
Will SNESEmulators Slow Down My Computer?
Emulators use up a lot of power within your computer. If you are running an emulator, your computer may seem a bit slower than normal.