Producing videos these days has become lot creative task, and everyone wants to try their hands on. Well, the most important segment of video making is its intro. Now you might be wondering what intro is? So an intro video can be seen as the small segment of the video that reveals to the viewers what the enduring video is all about. No doubt shooting a picturesque live video is quite easy to learn but what makes a video attractive is its introduction. This is typically known as an intro of the video and to attract the huge audience then you need software known as Intro makers. Get to know about the top 5 best YouTube Intro makers that are must for the creation of beautifully introduced videos.
It is quite tricky to create an intro for the videos, and hence the YouTube Intro makers introduced here will help you to do so.
What are YouTube Intro Makers?
Digging little more deep into intro video, it contains beautiful animations, and one can include information like name of the video, channel or some eye-catching details. The purpose of making intro videos using top YouTube intro maker is usually to promote the brand with the help of intro clips. Intros help you present the point regarding your video or product in all enhanced professional manner.
And to make the intro for the YouTube channel, one can use either a video editor or simply an intro maker of YouTube as they will not only make the opening of the video exciting but will also make your video stand out of all other videos. The first 15-30 seconds of the video is its intriguing part of the video and this time must be utilized well to grip the attention of users and make them stick to watch the entire video.
Benefits of using Intro Videos
Well, before we begin with the list of top Intro makers lets know what the intro of the video can do for you-
An excellent intro video will give a basic idea to viewers regarding the topic of the video. Hence new intro grips the viewer's interest for a longer duration.
It will make you stand out from your other competitors making brand value for your product and company enhanced.
Make sure the intro is short and simple and do not forget to use animations along with fascinating art making intro look gorgeous.
Top 5 YouTube Intro Makers
Here's a list of best online Youtube intro makers that you must try for free.
Flixpress- Simple YouTube Intro maker
Flixpress is one of best YouTube Intro makers that is available online. Create your intro videos laying your hand on customized text and images that you can upload and insert into videos. It allows you to make videos in high quality and you give you feature to preview after when it's done. You can also upload your audio in the intro. It has a standard format of MP4 for video, but it works flexibly with other formats as well so that your work is done easily.
With Flixpress you can create some astounding intro and the most promising videos for both business and personal purposes. The reason to choose Flixpress as YouTube Intro maker is its platform that is ultra cheap and great solution for all video production dreams. You can create different sorts of videos using Flixpress like YouTube Intros Animated Slideshows, Video Explainers & Product Reviews and Promos & Advertisement along with some Pranks & Gags videos.
However, the Free version doesn't support all features and you will need to get a paid version to access all the features. 
Moovly
The next in the list of top 5 YouTube Intro makers is Moovly. You can use it for creating some amazing video presentations and basic animations intros. You can also go for its premium tool extending its functionality from freemium to the premium tool. Its premium tool ranges from Plus, Pro and Business. Moovly is very easy to use tool for you just have to drag and drop the objects on the canvas and then apply the different transitions and effects as per your need of intros.
One can use Moovly for creating animated stories, e-cards, event invites or even to impress your employers by presenting them your resume in animated form. With Moovly one can present professional explainer videos or classroom videos making students understand a topic better. You can insert images, sounds and video clips and it is comparatively easy making new adjustments in intros. After creating the intro, you can publish them on social media like YouTube and Facebook. Hence it is one of the best cost-effective YouTube intro makers.
Biteable – FREE Intro Video Maker for YouTube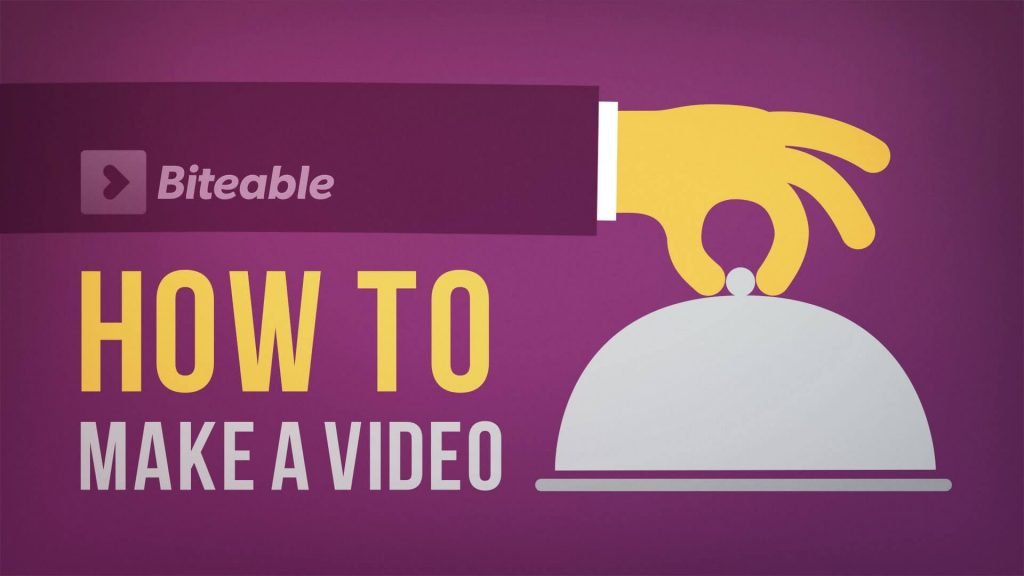 Another popular YouTube Intro maker that is also the best tools to explore the world of Videos is Biteable. This YouTube Intro maker is intended for teachers to teach their students certain topic more effectively. This tool too gives you both the free and the paid version to try for. Unlike other platforms the features packed into this Intro maker can be accessed with its premium version. You get it at a fixed price of $99/year. This makes it easier for you to purchase its less complex paid options. The highlighting feature or USP of the paid version comes with its production of quality videos without Biteable brand watermark. This makes the intro look more capable and real that is capable of highlighting your quality work.
RendrFX
It is yet another one of the best YouTube Intro makers for creating online video intros. Using this tool you can customize and create your intro videos artistically. Since it is gaming intro videos, you can impress your friends and followers with creativity. RendrFX is one of the most admired upcoming intro maker platforms in the market.
It is capable of indulging you making some inventive and awesome intro videos. You can use it for creating both to-do videos and channel intro videos for YouTube. Thus achieving your goals with this simple, user-friendly interface. Talking about the price of this famous Intro maker you can use its free version first before paying for it.
Intro Designer Lite- Best Intro Makers for iPhone
The last in the list of best 5 YouTube Intro makers is Intro Designer Lite. It is available exclusively for iPhone users. It is a top-rated intro maker app or editor that is hugely famous among all. Intro designer lite is quite a simple to use the app for creating YouTube intro. It comes with an impressive interface that makes the video look gorgeous. And offers 7 professional and striking templates and the fitting soundtrack. Also, it offers customizing captions, fonts, position, and size, etc.
There are many best online YouTube intro makers available in the market. So make your choice wisely with these top listed 5 YouTube Intro makers making your intro video out blasting.