You all might have heard about the video streaming app Periscope developed by Twitter Inc. It is a social app using which you can freely broadcast live videos. Periscope is becoming lot popular these days with its highlighting feature that allows live streaming. Initially, this app was released on iOS platform but now with its increasing popularity, it is available on Android platform as well. Well, to have better live streaming people usually prefer using Periscope on Windows PC and Laptop. So today I will tell you the trick to Install Periscope for PC that otherwise is not compatible with it.
Periscope for PC can be downloaded and installed with the help of some emulators. People started using Periscope app for broadcasting live videos in their parties, events or for watching movies and songs. With this, the search to download and install Periscope increased so if you are in search of the same, you have landed on right page.
What is Periscope?
Periscope is a live video streaming app that lets you broadcast a live video to the world. When you broadcast video using periscope your followers will get the notification so that they can watch, like and comment on your uploaded live streaming. With Periscope as a public network app, one can upload videos like playing cricket, enjoying music, watching movies on PC, eating in a restaurant and much more. You can then share it on Periscope app and enjoy Periscope live broadcasting.
In case some of your followers sometimes miss your live streaming shared using Periscope, then there is an exceptional feature of "Replay." Using this function, the followers can watch your shared video again. For this, you just need to enable this feature on Periscope home page for your followers. With the Change Privacy settings of Periscope, you can manage to follow and unfollow people using notification manager. With Periscope, you can broadcast and explore the world using live video. You also get to see where the news is breaking, visit a new place, or meet people all in real-time.
Apart from this, Periscope lets followers comment in the form of heart sign. More the number of hearts from your followers, more famous you become on the Periscope. This enlists you in the top Most Loved List. No other app for live broadcasting is as popular as Periscope. Periscope with its amazing features is ruling industry with some unique quality and structure. Further Periscope is also famous as a Twitter made Live TV for enjoying live video streaming. So download Periscope for PC and Windows 7/8/8.1/10 computer desktop now.
How to download and Install Periscope for PC
Before it was not possible to get Periscope for Windows PC but with advancement in technology one can get it. Now since you know that Periscope is officially not available for Windows user and Mac users. So one can go for various emulators like Nox app player, Droid 4x and Bluestacks that let you download and install Periscope. So if you want to learn then follow the below-given methods.
Download and Install Periscope for PC using Bluestacks
In this method, you will use the most popular Android emulator called Bluestacks. Bluestacks is free software that is useful for getting Android apps for PC Windows.
Step 1- Firstly you need to download Bluestacks for your Windows PC or laptop.
Step 2- When the Download Bluestacks application is completed install this app on your Windows 10 or Windows 8/8.1/7 PC or Mac.
Step 3- Wait for the installation process to get complete. Now open Google Play Store. Simply download the Periscope for PC in the same way as we download any app in our smart phones.
Step 4- Then in the search box, type Periscope. You will find two apps of the same name. So download the first app.
Step 5- Go to All Apps in the menu. Then open the application that you downloaded and start using Periscope on Windows PC. You can apply the same steps to download Periscope for Mac.
Now begin using the Periscope on PC as it has been downloaded and installed. You can also use Periscope to follow interesting people, friends, and celebrities around you.
Download Periscope apk file on Bluestacks
One can also download Periscope apk file version using any of the present Android emulators. To get Periscope apk file follow the given simple steps-
Step 1- Firstly download the Periscope Apk file using the official website. Or otherwise, you can download from here.
Step 2- After downloading Periscope look for it on your PC or laptop. Search for it on the C drive.
Step 3- Wait few minutes for the complete installation of the Periscope application.
Step 4- Now go to all apps menu option and open Periscope.
Well then enjoy live video streaming with the world with just one click.
Install Periscope on PC using Nox App Player
Another Android emulator that lets you use Periscope for Mac is Nox App Player. It is also a famous emulator widely used for its amazing interface. So start with these steps and get Periscope for PC now.
Step 1- First you need to download the Nox app player from its official site.
Step 2- Wait for its downloading to complete and then begin with its installation by clicking on the icon.
Step 3- After the installation of Nox android emulator software, Launch it.
Step 4- After launching the software, you will see the Google Play Store shortcut on the home page of the app. Click on it.
Step 5- Search for the Periscope using the search bar of Google Play Store.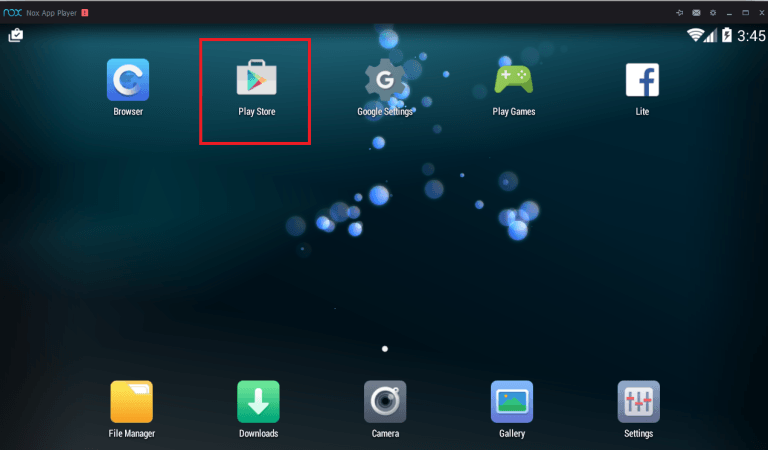 Step 6- You will see two search results so choose the first one.
Step 7- Now finally click on Install button and your installation will begin. Launch it and use it.
How to broadcast live video with Periscope?
Since you know sufficient about Periscope, and so now the question is how you can broadcast the live videos. So to know further follow the easy and quick steps-
Step 1- Firstly, create your Periscope Account and Login filling your essential details.
Step 2- Then open the broadcast preview by tapping on the camera icon that you will find at the bottom right of the screen.
Step 3- Enter a title that will describe what your spectators are going see in your air.
Step 4- Now select with whom you want to share your live video with like with public or only specific groups.
Step 5- Follow the three menu icons listed above and select 'Go Live'. You can share location, maximum chats, and even tweets in your streaming.
Step 6- Click on Go Live option to start the broadcast. To stop the broadcasting of live video click on Stop broadcast.
So this was all about the famous app Periscope used for live video streaming. Try this app on Windows 10, Windows 8, Windows 7, you will love it.