Looking for the list of Best Online Invitation Sites?? Want some more Evite Alternatives?? Well, this article shows you the 10 Best sites like Evite that you can use to make an online invitation.
Organizing a party on a very short notice? Just remember one thing, the most predominant, but sometimes undervalued element in the success of a party is the Invitation. Yes, you read it right. An interesting invitation creates a sense of anticipation among your guests. On contrary, in this competitive era, it can be the deciding factor in who accepts or who decline your invitation. Absolutely, it's that important!
But you don't need to worry there are multiple options available online for creating, sending and managing invitations.
10 Best Evite Alternatives
So whats the first name that comes to your mind for sending invitations?
Obviously, it would be Evite. Evite is a social planning website for creating, sending and managing of the online invitations. It has a simple interface that creates the online invitation through the website. This online invitation is known as 'an Evite.
But after much critics about the services offered in Evite and the need for better services, there are other better and improved options around and in the following article, we will highlight the 10 Best Evite Alternatives.
Here goes our list of best online invitation websites:
Punchbowl
Pingg
Anyvite
Purple Trail
Paperless Post
Smilebox
Manvite
Shindigg
Zoji
Facebook
Let's now have a more detailed look at these Evite Alternatives.
PUNCHBOWL
Punchbowl is on the top of our 10 best Evite alternatives. It helps you to plan your party right from the beginning. It has many customization features that help you to organize and schedule things in accordance with your guests. You can also see whether your guests can make it to the party or not.
You can also buy party supplies and decorations, import email id from your mailboxes in order to make a guest list and you can also invite friends through Facebook and Twitter. And unlike Evite, Punchbowl is connected to the social network space as well. All these features make Punchbowl an option worth shot.
Click here to explore punchbowl
PINGG
Pingg is the leading website of invitation that provides so amazing and new invitation collections for your party. It is an online invitation maker and sending platform. Also, it offers you many party ideas that are really great.In this area, you can explore the unique and trending party ideas to make your event and party remarkable. Plus, its invitee tracker is outstanding.
ANYVITE
Anyvite is an online card maker website site evite. It allows you to use creative tools to the creators to create the professional level of invitation. In addition to providing the tools for the purpose of setting up the invitation cards of all types and for all occasions, Anyvite also offers its users the system of sharing the invitation cards with their friends as well. Anyvite not only sends digital invitation cards but also informs the guests via SMS. It is simply the best of its kind.
Check: anyvite
PURPLE TRAIL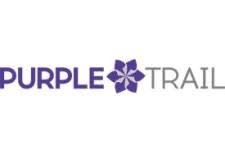 PurpleTrail deserves a place in every list of best Evite alternatives. It allows you to use various themes to create your invitation. It has more than 5000+ designs to choose from. Apart from designing and sending invitations, it let you create other party planning items like envelopes and customized party banners. Plus it provides you event party ideas and invitation option. Additional to all this there is also an option where invitation cards can be printed and delivered to the guests for a few dollars.
Check now: purple trail
PAPERLESS POST
Paperless post is one of the best choices for invitations. It offers you a range of pretty and practical online invitations
that make your gathering easy. There are so many varieties of templates to choose from. The free version allows you to invite up to 500 guests while the paid version allows you to invite up to 15000 guests. Moreover, the Paperless post is available on the desktop site and a mobile application option both.
Click here: paperless post
SMILEBOX
Smilebox is the new way to reach out online to the people. it serves you with a diverse variety of formats, themes and styles include 1000+ collage, greetings, invitations, cards, slideshows, and more. It offers you expressive compositions of lively animation, favorite photos, the perfect music, heartfelt words and more. It all comes together to surprise and delight your recipients in a way that goes far beyond email, texting, or even a phone call.
Click here to explore smilebox
MANVITE
Another Good Alternative to Evite is Manvite !!
As the name of this service suggests, Manvite is an invitation service for men. So if you are organizing a sport event such as football match or hosting a bowling night or planning for a bachelor party then Manvite is the right choice for you. It is a one of its kind website that brings out the manliness of the invites through its design and content. Explore manvite
SHINDIGG
Shindigg is an event creator and event management platform that provide you with the system of setting up the events, cards, tickets and sell and manage them online via the event producer and management system of the Shindigg. Either it is a small get-together or a great party bash this website offer services for both. Shindigg is reliable.
ZOJI
Zoji is a simple yet elegant site to choose. After you get to the site, all you need to do is first you can pick an invitation design next input the information about your event then add attendees, and you're done. Yes, its that simple. Sending out invites will take you less than 2 minutes. It is far more simpler than Evite and its tracking was just as good. I'd surely go for Zoji over Evite.
FACEBOOK
Yes, the last name in our Best Evite alternatives list is Facebook.
Every one of us would be familiar with event option by Facebook. Basically, Facebook is a platform where people interact with each other socially or in terms of business. It's because of a high number of users that makes it among the best platforms to advertise a public or private event and capture the attention of the required audience.
Hence the Facebook event options prove to be the most powerful choice for online invitation compared to the rest. Creating an invitation on Facebook takes less than a minute. So if you don't need to invite too many people outside of your Facebook friends list, Facebook is a fine invitation tool.
Also Read: Best Gir Maker Apps
Let us know what you think about the list of the 10 best Evite alternatives. Also, share your experience with us if you have used any of these online invitation websites through the comment section. Feel free to share your reviews. Suggestions are highly appreciated. Please hit the share button if you like our content.