Google Chrome is undoubtedly the fastest browser. It is one such browser that is preferred by every user in all aspect like browsing, downloading and online streaming. But sometimes you get an error that says "Google Chrome won't open". This error makes you crazy because once you have loved Google Chrome you cannot leave it. No matter how many times you try to open Google Chrome browser but Google Chrome won't open.
Also, you do not prefer to use other browsers because Google chrome has all your installed extensions, bookmarks, and some saved passwords. When this error appears you will not be able to launch Google Chrome. In short, you will be able to see chrome.exe but Chrome Window will not appear. The probable reason for this error is some corrupted or incompatible plugin.
Well, if you are facing the Google Chrome won't open in Windows 10, 8 or 7 then refer this guide that contains various methods to Google Chrome not responding or not loading error.
Why "Google Chrome Won't load" error occurs?
If your Chrome is not loading pages then it is certain that your Chrome is affected by some malware or maybe something related to file issue. Or it is also possible that a certain program is stopping Chrome from opening. If you are using programs like third-party apps or some Firewall is installed by Antivirus software on your PC, then in such case ownership of Chrome may get changed. This change does not allow you to open Google Chrome browser using the user account. Apart from this, Spyware doctor, Comodo Firewall, and McAfee Enterprise are may also be responsible for Google Chrome not responding error. Hence if you have any of these installed programs then it is advised that you should disable or uninstall them.
Check This: Full Screen For Google Chrome – How To Activate It?
How to Fix Chrome Won't open Error
So without wasting time let us directly jump to the methods that will help you resolve Google Chrome is not responding error in Windows 10 and other versions.
Fix "Chrome Not Opening" by Restarting your PC
This is the easiest method to try if Google Chrome is not opening. But before you restart your PC make sure that Chrome is not running. And to check if Chrome is already running then follow the given steps-
Step 1- Go to the Task Manager. Or press Ctrl + Shift + Esc this will open Task Manager.
Step 2- In the Task Manager window look for Chrome.exe. Then right-click on it.
Step 3- Choose the option End Task.
Once you have closed the running application then you can again try to open Google Chrome Browser.
Fix Chrome Crash Problem by Temporarily Disabling Antivirus & Firewall
Sometimes Antivirus software and Firewall installed on your PC also block the Chrome browser hence you are unable to open it. Hence you can temporarily disable the Antivirus to solve Google chrome is not responding error.
Step 1- Right click on the Antivirus program icon that is installed on your system. You will find the icon in the system tray. Now Disable it.
Step 2- Now select the time frame or the duration for which the Antivirus program will remain disabled.
It is recommended that you choose the minimum duration that is 15-20 minutes.
Step 3- Once it is done you can now try to again open the Google Chrome to see if the issue is resolved or not.
Now in the next step, you need to disable Firewall. To do so follow the below-given steps
Step 1- Firstly, press Windows Key + I. Then select Control Panel.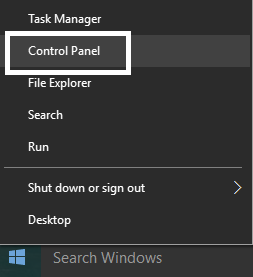 Step 2- In the next step, click on the System option from the drop down menu. Then finally choose the Security option.
Step 3- Now click on Windows Firewall.
Step 4- Then look for the left Window pane. Click on Turn Windows Firewall on or off option.
Step 5- Select Turn off Windows Firewall option. Now restart your PC and again try to open Chrome browser.
If the above-mentioned methods do not fix the Chrome won't launch or open error then you can try the next method.
Update Google Chrome to Solve Chrome won't load issue
The next method is simple and easy to try. All you have to do is try updating the Chrome browser by the following steps-
Step 1- Go to the Google Chrome browser and you will find three dots on the upper right-hand corner. Then select help option and click on About Google Chrome.
Step 2- Look for the update button that will be in the form of an upper arrow. Make sure your Chrome is updated and if not then click on the sign above and update it.
This will update Google Chrome to the latest version and will help you Fix Chrome not working error.
 Reset Google Chrome to fix chrome crash issue
Resetting the settings of Google Chrome is yet another method that can be carried out to resolve this error. Before you follow the given steps make sure Chrome is completely closed.
Step 1- Press Windows key + R simultaneously. Then type the given command in the box. Hit Enter.
%USERPROFILE%\AppData\Local\Google\Chrome\User Data
Step 2- Now create the back up of Default folder to some other location. Once it is done, delete the folder.
Step 3- This will delete all of your chrome user data, bookmarks, history, cookies, cache and etc.
Step 4- Now open Google Chrome and follow the three dots at the corner. Click on the dots and then click on Settings.
Step 5- Now in the settings window scroll down a little and then choose Advanced option at the bottom.
Step 6- Again scroll down and look for Reset column. Click on it.
Step 7- A pop-up window will open that will ask you to confirm your choice of resetting. Click on Reset to continue box.
This solution is the best fix that can be tried to solve the error of Chrome not opening or loading pages.
 Use Chrome Clean Up tool to Fix chrome Crash issue
The other fix that you can try to get rid of this troublesome error of Chrome not launching in Windows 10 PC is by using certain cleanup tools. One such most trusted tool is Chrome Clean Up Tool. This tool is responsible for scanning and removing software that may cause problems with Chrome. It scans crashes, unusual startup pages or toolbars, unexpected ads that otherwise you cannot get rid of. There are many tools available but this cleanup tool is best to solve Chrome won't launch error.
Chrome Canary is another such tool that you can download. Chrome Canary is basically a future version of Google Chrome that you can download to see if you can launch Chrome properly. It has all the newest version of Chrome and is designed for developers and early adopters.
 Reinstall Google Chrome to fix chrome won't open problem
Well, if you have tried all the available methods but you are still facing the same error then reinstalling the Chrome browser is the last option to go for. First, uninstall the chrome browser and its entire directory. Then again download the Google Chrome Browser from the trusted source.
Ad: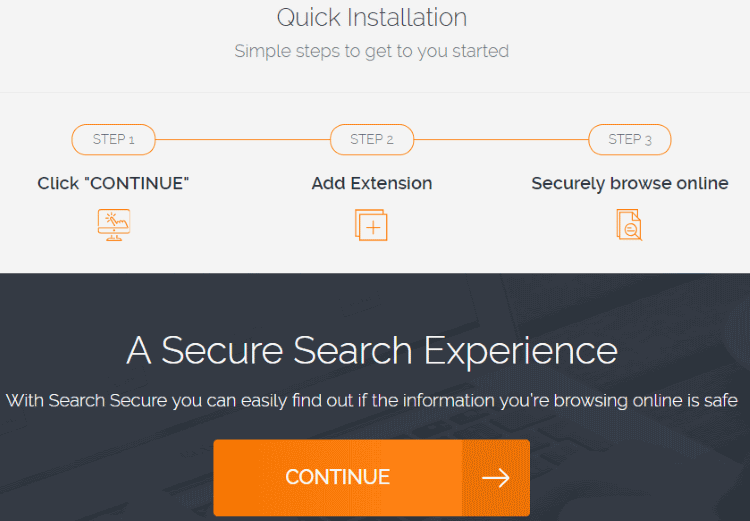 So these were all the methods that will help you successfully fix Chrome won't open or launch error. But even after following all the methods mentioned above the problem still persists then feel free to use the comment section.