No doubt, iPhone is one of the most used smartphones these days. But when you own a high end and expensive smartphone like iPhone 6 or 7 you become quite careful in its use. There are various struggles with the operation of iPhone and you will never want to lose the precious information it is storing. People since are quite a novice when it comes to working with iPhone so even small software issue make you worried. One such problem is to fix iPhone stuck on Apple logo. This is the basic issue where you find iPhone stuck on Apple lock screen.
When your Apple logo gets stuck it gives you a mini-heart attack. But it is no serious problem for iPhone stuck on Apple Logo as it can be fixed easily. So let's have a look at how to resolve this issue.
Check this: How to Trust an App On iPhone
What are the causes of Apple logo stuck on screen?
The problem of stuck Apple logo usually is associated with iOS software. But there are many other reasons that cause the issue-
When you upgrade to the latest version of iOS
When you jailbreak the iPhone to enjoy Cydia and other apps
iPhone stuck on Apple logo can also appear due to restoring iPhone from iCloud or iTunes
Lastly, if you are using the beta version of old iOS
How to fix iPhone stuck on Apple logo
Here are some working methods to fix this error of iPhone being stuck on Apple Logo.
Fix Apple logo error via Force Restart
This is one of the most common and easy methods that can be applied to every version.
Step 1- Press the Power button and the Home button. You need to press both the buttons simultaneously on your iPhone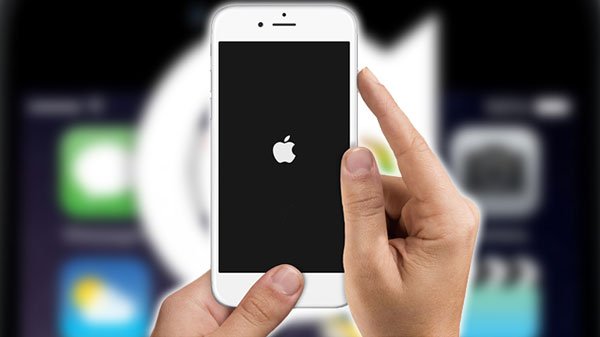 Step 2- The screen will go black. After when it goes black you need to then release both the buttons together immediately.
Step 3- Press again the power button until you see the Apple logo popping up. Now you can release the power button.
Step 4- Wait for few seconds and your iPhone will restart. It will go back to normal after restarting.
This is the way to fix iPhone 6s stuck on Apple logo issue in simplest manner. If you are iPhone 7 user then to fix iPhone 7s stuck at Apple logo the method is little different. This is because the home button of iPhone 7/7+/7s is no longer a true button. It is a 3D panel in the actual sense. So here instead of pressing the home button, you have to press the volume and power button simultaneously.
Fix iPhone stuck on Apple Logo using DFU mode
This is another method that will help to fix stuck Apple logo in iPhone 6. DFU (Device Firmware Update) enables the device to communicate with iTunes even without activating boot loader
Step 1- Plug your iPhone using USB cable to your computer. Then access the iTunes.
Step 2- Now turn off your iPhone device. Hold the Hold and sleep/wake button for 10 seconds.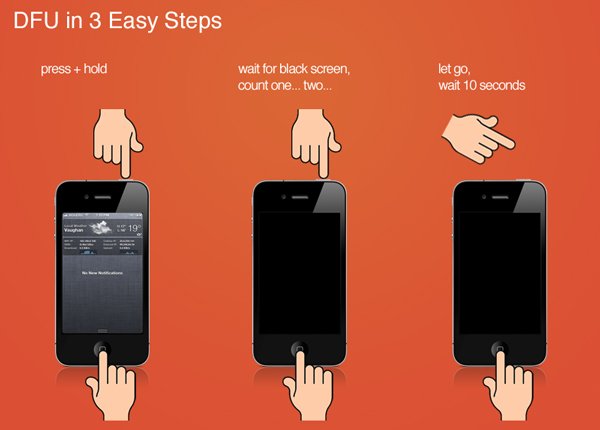 Step 3- Now continue pressing the Home button. The message that iTunes has detected an iPhone in recovery mode will pop up.
Step 4- Now leave the Home button, the screen will go black. If not then retry entering DFU mode.
Step 5- A pop-up window in iTunes will appear. Finally, restore your iPhone with iTunes.
Fix iPhone stuck on Apple logo without Restoring
Fix this error without Restoring is the next method that you can apply. Generally, this problem is quite common with iPhone 6 version. The main reason of this problem comes when you Jailbreak your iPhone.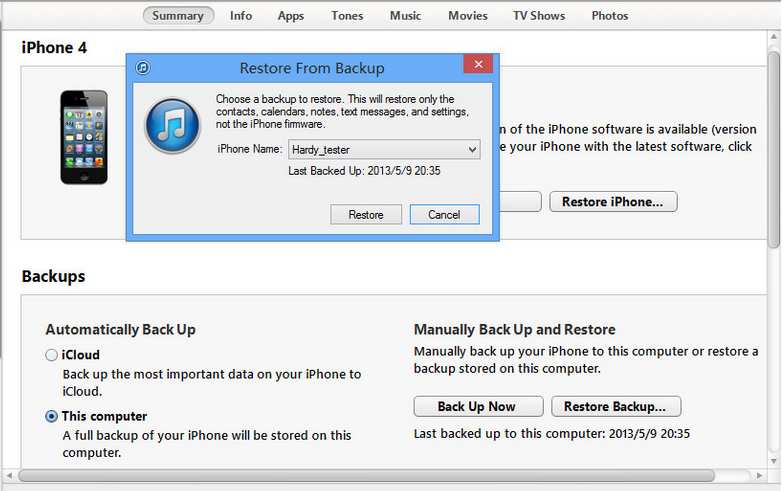 Step 1- Firstly, download the RedSn0w 0.9.6rc19 from the given link. You can download as per the version of your iPhone.
Step 2- After once it gets downloaded, begin its installation. Then click on the icon to launch it.
Step 3- After when you will select your firmware version you will get a bundle of custom options. Select the Custom bundle as this is must to solve the error.
Step 4- Now follow the RedSnow instructions that appear till your iPhone 6 re-jailbreaks.
This will fix the iPhone 5/6 stuck on Apple logo bug.
Fix Apple Logo Stuck error by Restore Factory Settings Method
This is one of the simplest methods. Restore factory settings method will although fix your iPhone 6s /6 plus stuck on Apple logo error but will erase all your data. This can be done through syncing iTunes with iPhone. But you can also follow these little different steps to fix the iPhone stuck on Apple logo.
Step 1- Connect your iPhone 6 to your Dock connector using USB cable drive.
Step 2- Now push the Home button and connect the other end of USB to your PC or Mac. The launch of iTunes will take place automatically.

Step 3- Now put your iPhone into the recovery mode. It will restore your iPhone settings in no time.
Using SSH Method to fix iPhone 7/7s/7 plus stuck on Apple logo
SSH means Secure Shell which is a common term used in Linux or Unix. This method executes and transfers the commands from various machines separately. Since iOS version supports SSH this method will help you resolve the issue.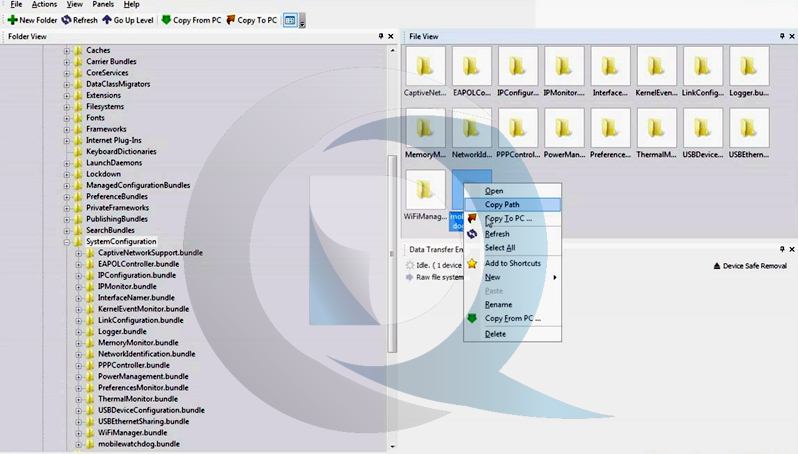 Step 1- Connect the iPhone to PC. Then get the given file downloaded "com.apple.SpringBoard.plist".
Step 2- Go to System > Library > Launch demons and then click on com.apple.SpringBoard.plist
Step 3- The given file will be in the binary form. You will need to convert this binary form content or file into the text file.
Step 4- After converting it to the text; locate the key "DYLD_INSERT_LIBRARIES" in the file. Now open this file in Notepad.
Step 5- It will contain the path of all dylib files which load at startup. Look for the file that you think is giving a problem.
Step 6- Now save the file with the name as com.apple.SpringBoard.plist. Then get it back to your iPhone.
Step 7- Restart your iPhone and the issue of how to fix iPhone 6s stuck on Apple logo will get resolved.
All these above-mentioned methods are full proof and effective. When you look for a solution to fix iPhone stuck on apple logo, try these for they are handy. Apart from this, you get various iOS repairing tools that will help you fix iPhone stuck on Apple logo. This will let you recover your iPhone and fix the issue.