Errors are the most annoying things that you can experience on a computer. One very common one is, Kernel_Data_Inpage_Error which is a blue screen of death (BSOD) error. This error is often followed by a Bug Check Code (like 0x0000007A). It is one of the most common and annoying error that many Windows user experience. You don't need to worry. In this article, I will explain you everything about it, including various methods on how to Fix Kernel Data Inpage Error.
Check another Windows Fix: WSAPPX High CPU Usage Error Issue: What Is It and How to Fix It?
What is Kernel_Data_Inpage_Error?
Kernel_Data_Inpage_Error is also known as 0x0000007A Stop error. It is displayed on the Blue Screen of Death.
It looks like this in the older versions of Windows:
"A problem has been detected and Windows has been shut down to prevent damage to your computer.
KERNEL_DATA_INPAGE_ERROR
If this is the first time you've seen this Stop error screen, restart your computer. If this screen appears again, follow these steps:
Check to make sure any new hardware or software is properly installed. If this is a new installation, ask your hardware or software manufacturer for any Windows updates you might need.
If problems continue, disable or remove any newly installed hardware or software. Disable BIOS memory options such as caching or shadowing. If you need to use Safe Mode to remove or disable components, restart your computer, press F8 to select Advanced Startup Options, and then select Safe Mode.
Technical Information:
*** STOP: 0x0000007a (0x00000001, 0x00000001, 0x00000000, 0x00000000)
***     atapi.sys
Beginning dump of physical memory "
It looks like this in Windows 8, 8.1 and 10 Systems:
"Your PC ran into a problem that it couldn't handle, and now it needs to restart.
You can search for the error online: KERNEL DATA INPAGE ERROR (Msfs.SYS)"
This error indicates that the requested page of Kernel data from the paging file failed to be read into memory. This simply means that Windows has trouble reading from the memory.
It applies to both the stored memory on your hard drive and the dynamic memory in your RAM as well. The User may encounter this issue whenever they resume from hibernation, restart after shutdown, restart their pc after installing or updating a new software, hardware or driver, etc.
This error turns the computer screen all blue, Windows running sluggishly and irresponsive,  hinders the program being executed, freezing of system and may also lead to system shutting down abruptly.
Causes for Kernel_Data_Inpage_Error
This STOP error may occur due to different reasons for different setups. Here are the most common causes that give birth to Kernel_Data_Inpage_Error:
Some kind of corruption in Windows Registry by recent installing or uninstalling of a software(s).
A virus or malware corrupting the Window system files or Windows operating system programme related files.
Corruption of RAM.
Conflict of drivers after the installation of new hardware.
Corrupted, incorrectly configured or outdated device drivers.
Damaging or removing of system files after the installation of software or drivers related Windows operating system.
Damaged or corrupt hard disk.
Loose or incorrect cable connections. The exact cause of this error can be discovered by going through the bug check code displayed under Parameter 2 heading. You can read it by opening the generated minidump file in a .DMP viewer application like BlueScreenView. Some very common Parameter 2 codes related to KERNEL_DATA_INPAGE_ERROR, STOP: 0x0000007A are:0xC000009A – This code represents missing non-paged pool resources.
0xC000009C – This code represents that the installed hard disk drive has bad sectors.
0xC0000000E- This indicates a hardware failure or an incorrect drive configuration.
There are different codes for different causes but I will explain you the methods to solve the problem regardless of the causes. Now let's move forward to the best fixes for Kernel Data Inpage Error.
How to Fix Kernel Data Inpage Error
If this is the first time you are getting this error, simply restart your pc. If the error is still there, you need to fix it manually. Below are the tried and working methods to fix Kernel_Data_Inpage_Error.
Note: You will need to be logged into Windows on the infected computer to try these solutions. If you can't log into Windows, turn the power on and off of your PC 3 times to perform a hard reboot and restart it in Safe Mode, then try these solutions.
The following methods will fix kernel data inpage error on Windows 10, Windows 8.1, Windows 8 , Windows 7 and XP.
1. Fix Kernel_Data_Inpage_Error by Chkdsk Tool
If the cause of this error is a bad sector on the hard drive, this method will help in identifying and fixing the issue. Follow the steps mentioned below:
Step-1: Firstly go to the search box and type "cmd."
Step-2: Right-click on the Command Prompt in the list of results and choose "Run as Administrator."
Step-3: Now, In Command Prompt type: chkdsk C: /f /r
Make sure you replace C: with the letter of the drive where Windows is installed.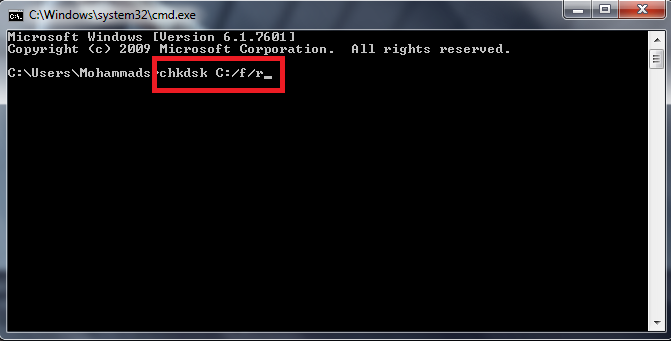 Step-4: Press Enter. Your computer may restart to run this tool. Wait till the process completes.
This must have resolved the issue. However, this method is a bit time-consuming. If this method didn't work for you, move to the next method immediately.
2. Fix Kernel_Data_Inpage_Error by Memory Diagnostics Tool
If the issue that is strengthening the Kernel Data Inpage Error lies in the RAM, this method will resolve the issue. Follow the steps mentioned below to fix in Windows 10, 8.
Step-1: Firstly, type "Windows Memory Diagnostic" in the search box.
Step-2: Now click on Windows Memory Diagnostics from the list of results.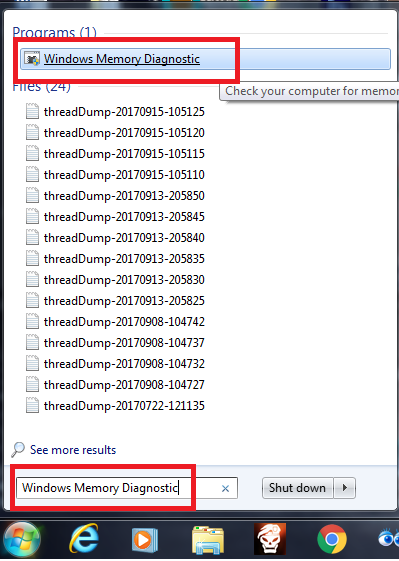 Step-3: Continue with the Windows Memory Diagnostics wizard and let the process complete.
That's it. Your problem would have been solved by now. If the error still persists, move down to the next method.
3. Kernel Data Inpage Error Windows 10 Solved using Anti-Virus
If a virus or malware is causing the issue on your pc, this method should work for you to solve kernel Data Inpage error. Follow the steps mentioned below:
Step-1: Open the anti-virus programme installed on your pc. If there is no anti-virus programme installed, install it right now.
Step-2: Do a complete scan of the computer.
Step-3: Wait till the scanning completes and then fix all the issues.
Step-4: Restart your computer.
Done. Your Issue has bee solved. If you are still encountering the error, move to the next method.
4. Fix by Setting Paging File Management to Automatic
If the root of the error lies in the bad block or sector in a paging file, this method will act like an antidote for you. Follow the steps mentioned below:
Step-1: Press the Windows Key and E simultaneously to invoke File Explorer folder.
Step-2: Now right click on "This PC" and then click on "Properties."
Step-3: Click on "Advanced System Settings" now.
Step-4: In the "Advanced" tab, click on "Settings" under "Performance" category.
Step-5: Now go to "Advanced" tab and click on "Change…"
Step-6: Make sure if the box for "Automatically manage paging file size for all drives" is ticked. It should NOT be empty. If it is not ticked, tick this box and click "Ok" to proceed.
This is it. This must have resolved your issue. If somehow, the error is still alive. Scroll down to the next method.
5. Fix Kernel Virus Error using Third-Party Software
If none of the above method worked out for you, you may need to install an additional software that might help you to solve your problem. Follow the below mentioned steps:
a) Total System Care
This is a smart tool for all your PC repair needs. The automated algorithm embedded inside this tool allows it to detect all registry errors and issues triggering Kernel_Data_Inpage_Error in seconds and repairs them immediately.
Step-1: Download and install Total System Care.
Step-2: Run Total System Care and let it repair the issues in your PC.
b) Driver Easy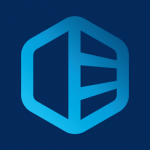 If your problem is caused by driver issues. Driver Easy will automatically recognize your system and find the correct drivers for it. You don't need to know exactly what system your computer is running, you don't need to risk downloading and installing the wrong driver, and you don't need to worry about making a mistake when installing.
Step-1: Download and install Driver Easy from here: Download
Step-2: Run Driver Easy and click on Scan Now.
Step-3: Update or repair all the drivers that it suggests.
c) WinThruster
WinThruster will scan the errors that are residing in your computer causing the Kernel_Data_Inpage_Error in Windows 10. It will detect and fix all the issues.
Step-1: Download and install WinThruster.
Step-2: Run WinThruster and let it do the work.
Finished. There are other softwares available too that help in healing the computer from Kernel Data Inpage Error. You may try them if you want.
Kernel_Data_Inpage_Error Solved: More Tips
Check your IDE/SATA cable: The cause this error could be bad sectors on the HDD, which could be because of your computer having hard time detecting the HDD due to a loose or faulty IDE/SATA cable. Make sure that your IDE/SATA cable is fasten on both ends.
Make sure your HDD is not failing: If you are hearing a weird clicking noise coming out of your computer's HDD when this error occurs, your HDD has probably failed or is failing.
Check System Log in Event Viewer: You can check for the additional error messages information in Event Viewer that might help you pin point the device causing the problem.
You must have cleared the error now. You can now enjoy using your computer. This blue screen of death Kernel Data Inpage Error won't annoy you anymore. Unfortunately, if you are still experiencing Kernel_Data_Inpage_Error, consider re-installing your Windows.