Updated Oct 12, 2021
Are you tired of seeing the "you may be a victim of software counterfeiting" message on your screen? Well, it is traumatizing but don't worry. This post will take you through the various approaches you can use to get rid of the error in question.
However, before we dive deep into the steps:
What is the You May Be a Victim of Software Counterfeiting Message?
The you may be a victim of software counterfeiting message on your screen means that the copy of Windows you're using did not pass the genuine Windows license validation. This error is common with all pirated and non-genuine Windows versions. 
The pop-up message will appear when you connect to the Internet or when you update the Windows version. This happens because Microsoft is pressing out software counterfeiting hence the need to double-check and determine established copies.
Unless you fix it, the pop-up error will appear at regular intervals. So if you are the victim of  "You may be a victim of software counterfeiting" message, here are the detailed solutions to fix it.
5 Methods to Fix "You may be a victim of software counterfeiting"
There are two popular reasons that may lead to software counterfeiting error-
You may be using a pirated version of Windows
A recent update in WGA system, or you may be trying to update Windows recently.
There are several easy to follow methods that will let you resolve the counterfeiting error.
1. Remove WgaLogon folder using Registry Editor
The easiest way for solving software counterfeiting error is by removing WgaLogon folder. The steps for this are mentioned below that are quick and easy to follow-
Step 1- Firstly you need to open the Task Manager. This can be done by pressing the shortcut keys Ctrl + Shift+ Esc and click on Processes Tab.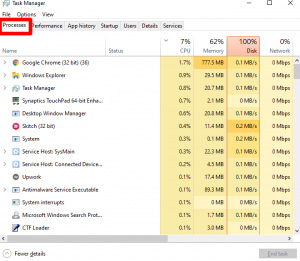 Step 2 – Scroll down to find Wgtray.exe. Right click on it and then hit End Task.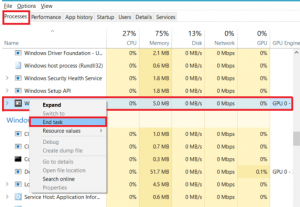 Step 3- Restart your PC and login to the safe mode by pressing the F8 Key right before the system gets the boot.
Step 4- Locate the My Computer icon and then delete WgaTry.exe. You will find this by navigating to C: WindowsSystem32dllcache.

Step 5- Now look for WgaTry.Exe from C: WindowsSystem32dllcache and delete it as well.
Step 6- Open Run window and then type Regedit in the command box.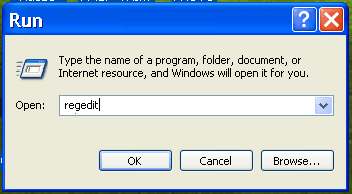 Step 7- Navigate to HKEY_LOCAL_MACHINE –> SOFTWARE –> Microsoft WindowsNT –> CurrentVersion –> Winlogon –> Notify.  Once you find it, then delete Wgalogon folder along with its contents.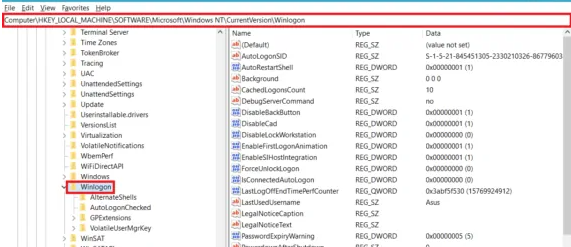 Step 8- Again restart Your PC.
If you follow the above steps correctly this error will not appear again
2. Removing WGA
The next method that one can try to fix this error is by removing WGA. WGA is a tool that claims to remove the intentionally deployed Windows genuine Advanced Notification. This makes things on your PC a little quieter. Specifically when the update is being flagged as 'Important' hence possessing a security risk. Because it opens a connection to Microsoft's servers each time when you load the files.
You can Download Removing WGA from here that is available for free.
Once you run RemoveWGA application on your PC or laptop, you will easily be able to resolve Counterfeiting error.
This method takes very little time and hence immediately solves counterfeiting error. You need to make sure that your antivirus is turned off for the period you are running "RemoveWGA." And hence once you perform it successfully you can get rid of the error.
3. Remove WAT to Solve "You may be a victim of software counterfeiting" Error
The next method is similar to the previous one as it also involves removing WAT. WAT is the useful utility to activate your windows version. To get started follow the steps given below-
Step 1- Turn off the antivirus protection. Complete this action for the time being.
Step 2- Now Download RemoveWat. And then install it on your PC.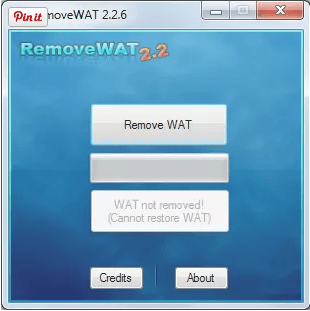 Step 3- Open the software and click on "RemoveWAT."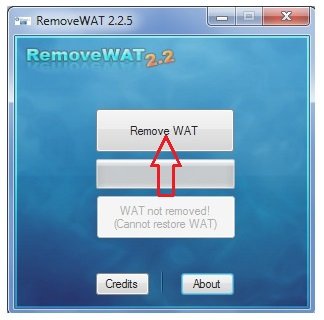 Step 4- Within a few minutes the PC will restart to complete the process. You will no longer face the error again.
Further, go to "System Properties" and check for windows activation status. Now you can run your Windows OS without any error, or irritating message.
4. Stop WGA Update
Even if after removing all the WGA components you are still getting the Windows Software Counterfeiting Error you can try to stop WGA updates. Because when you install updates, the Windows may again try to install a WGA update showing you the same error.
To resolve the issue turn off all the updates in the following manner-
Step 1- Go to the Control panel.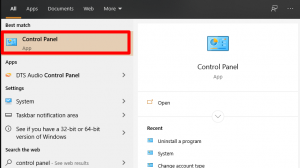 Step 2- Now go to the Automatic Updates window.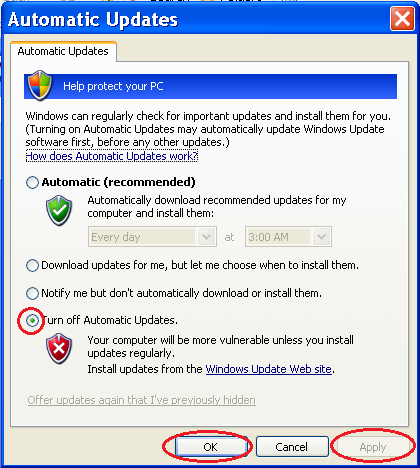 You will no longer be interrupted with the same error again.
5. Restore to the Previous Date
The last method for solving the error "You may be a victim of software counterfeiting" error on Windows 10, Windows 8 or Windows 7 is by restoring to the previous date. Change the Windows to the previous date or restore it to a previously taken backup of the Windows version. Follow the steps to do so in a quick manner-
Step 1- Click on the Start menu and then right click on Computer. Then go to File Explorer > and finally select Properties.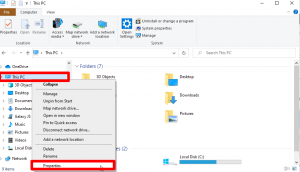 Step 2- The System window will appear on the screen. Now click on the System Protection option.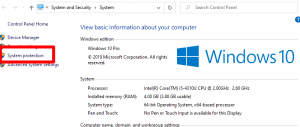 Step 3- Click on System Restore and then check all restore points created for your system.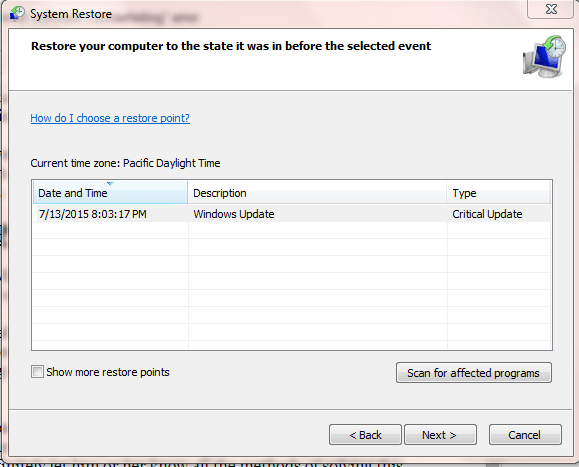 Step 4- Find the latest restore point created before you start. After it gets started you will not be getting software counterfeiting error.
Step 5- Once you restore successfully, you can now restart your PC in normal mode.
Well, all the above methods are simple and easy to follow. You just need to go through the step wise procedure to get rid of "You may be a victim of counterfeiting error". Go on for trying these methods mentioned above, and you will be successful.
FAQs
Why Would I Get This Popup Message?
When you get the popup message "You may be a victim of software counterfeiting" or "The version of Windows is not genuine." It may be because you are using a pirated version of the software.
When Would I See This Popup?
When you update an unactivated copy of Windows called Windows Genuine Advantage or (WGA) this error appears. WGA is an anti-piracy system created by Microsoft.
How Easy is it to Stop These Messages?
There are five great ways to fix this "You may be a victim of software counterfeiting" message. Follow the step by step instructions laid out by each method and it will be a synch!