This article features some of the best Games like Club Penguin which both adults and children can enjoy playing. 
Club Penguin is an online multiplayer game which was launched in October 2005. The game is developed for children from the age of 6-14. Club Penguin has opened a new world for kids to form into various avatars and set up their voyage on a fantasy mission.
Club Penguin offers its players to participate in online activities like the ski lodge, sled racing, hydro hopper, etc on a snowy Club Penguin island. Games like this are loved by kids and adults too. But, spending the whole free time onto a single game is boring.
And that's the very reason we have brought some more games that are very much similar.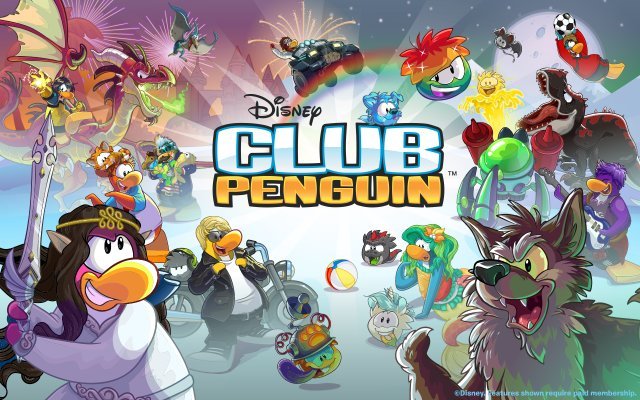 Top 10 Multiplayer Games Like Club Penguin
So here's the list that you want!!
The list of Best Multiplayer Games like Club Penguin
1. Whyville
Numedeon launched the Whyville game in 1999. This game received many awards in the years 2006, 2007 and 2008 for the Best Website along safety features for kids.
This game focuses on covering important features like geography, science, etc which brings it to the top of the list. Whyville does it through the creation of a virtual world featuring role-playing activities.
This game was one of the first sites to introduce digital currency which was called Clams. You get the clam salary in terms of your educational activities.
Whyville offers you to buy bricks, furniture, and other virtual goods through the virtual clams you earn in the app. This game is the best game like the Club Penguin as it is fun and educational at the same time.
2. Habbo
Habbo is a game made mainly of teenagers in the year 2000. It is owned by Sulake Corporation, an entertainment company. This game enables you to create your own loving characters called Habbos.
You can design hotel rooms, make friends, chat with other players, buy pets, organize parties and also play games in different hotels. At first, you need to register for an account at Habbo and then you can create your own Habbo avatar and explore hotels.
Habbo is free of cost game, though, you need to pay a little for memberships. As it enhances the playing experience and adds great features to the game.
3. Marapets
The game Marapets is a virtual pet game which was released in August 2005. The game offers you to create apps, clean them, take care of them, feed them and take them to adventurous trips.
Marapets offers 19 different and amazing worlds, with each of it consisting their own activities such as hunts, festivals. You can have more than only one pet, name them all differently, and for the pets that have a ravenous diet, you can buy food with virtual coins.
The game is absolutely free, yet you can get more features, more options, and variety of costumes, etc by paying real money.
4. Poptropica
Poptropica game was released in July 2007 which is owned by Pearson PLC. The game offers new challenges which are in the form of islands for you to complete. At your visit to the game, you need to log in and create your virtual avatar which you can upgrade as the game proceeds.
There is a planet named Poptropica in the game where all of the activities and adventures take place. This planet contains various islands and each of the islands is a new challenge.
Every challenge you complete you get island medallions as awards. Each island medallion comes along with 50 credit points.
Poptropica has many Bonus Quests and Mini-Islands along with the main quest. The game is a whole lot of fun, so go and visit it now.
5. Moshi Masters
Moshi Monsters in a game which was released in April 2008 created by Michael Acton Smith. This game offers you to adopt a monster and take care of it in your ways. You can select monsters of your choice, customize and play with them.
There is a Monstro city in the game where you can take your monster and explore the city. It has various mini-games which you can play and earn virtual money called Rox.
Moshi Monsters also enables you to make friends and talk to them with the help of a Friend Tree. The game needs you to pay monthly fees to become a member of the game.
6. Animal Jam
Smart Bob Interactive in partnership with the National Geographic Society launched Animal Jam in the year 2010. National Geographic powers the educational content which makes it more interesting.
The game is all about choosing your own animal avatar, customizing it, decorating your dens and adopting pets. It has a virtual world called Jamma, where you can travel through ecologically diverse places.
Animal Jam has a great educational base for children. This feature makes this game a good alternative to Club Penguin.
7. Runescape
Andrew and Paul Gower designed the game Runescape which released in January 2001. It enables a virtual medieval fantasy world for you to play through various activities.
Playing various quests and adventures in the game enhances your fighting, warrior, and combat skills.
There are 26 skills in total, and if you acquire all of them, then you become very powerful and take on greater challenges in the game. You can also interact with other people via chat, activities, trade, and participation in min games.
Runescape offers a paid membership which helps you to achieve new sets of skills, new quests, and adventures. Also, the game gets rid of advertisements which helps you to concentrate properly.
8. Wizard101
Wizard101 is a game played in the fictional universe, Spiral, where you take on the role of a student of wizardry/witchcraft to save your world. The Spiral is subdivided into several worlds such as Mooshu, Krokotopia, Aquila city, etc.
You can unlock these areas by the virtual currency, crowns or also by purchasing the membership. New places and adventures unlock as the player successes.
Wizard101 offers several activities for you to choose from such as fishing, gardening, training pets, crafting spells, and furnishers and many more. It enables three types of communication namely: Open chat, Text chat, and Private chat.
9. IMVU
IMVU stands for Instant Messaging within a Virtual Universe released in April 2004. It is a platform for you to create your avatars, meet and chat with new people and play games along.
Players living all across the globe, create and customize their own avatars and the homepages to describe them. The major part of the game is to socialize and meet new people.You can choose a chat room or friends or both.
The game also offers a paid membership which unlocks access to more options and features.
10. Fantage
Our last app on the list is Fantage which released for the public in April 2008. The game allows you to choose your own cartoon avatar, customize it and then explore the virtual world.
At the beginning, you need to register for the game, which is free. Then, it takes you to your house within the game. There are up to 16 places that you can explore such as Downtown, Uptown, Castle, etc.
Fantage is a great game if you still love cartoons and want to live a life of it. It creates a whole lovely experience just like the Club Penguin.
10 Best Games Like Club Penguin
So that was it. Here's the final list of all online games like club penguin. Do check all of them;
Whyville
Habbo
Marapet
Poptropica
Moshi Monsters
Animal Jam
Runescape
Wizard101
IMVU
Fantage
Online multiplayer games like the Club Penguin are a way to the virtual world. A world where players can create their own avatars, explore various places, obtain pets and many other things. Surely, Club Penguin is a great game for you to complete a different kind of levels in the game.
But many of us look for alternatives to their favorite game in order to indulge in more adventures. If you were looking for games like Club Penguin where you can complete missions, then you read the right article. Choose the one from this list which you find the best alternative to Club Penguin. Comment below if this article was helpful for you.