Updated Oct 12, 2021
Trying to convert VCF to PDF file? You are at the right place!
There are certain leading corporate and IT companies that provide certifications for a leap in their career. These examinations are conducted so that employees can enhance their knowledge and expertise. To get success in such exams, one needs to take assistance from exam stimulators. One such perfect environment examination is provided using the VCE or Visual CertExam Files.  There are various desktop based and online programs using which one can convert VCE to PDF format.
Ad:
When you go for giving online MCQ exam it is likely that your exam file is in VCE. But if you want a copy of that exam for taking practice sessions then you will need t convert it into the more usable format. So in this article, you will get a way out in which you can convert VCE to PDF, a universal format.
Check This: 4 Unexpected Security Benefits of Using PDFs
What is VCE?
VCE is basically a file extension that is associated with the Visual CertExam Suite. It is a simulator used for IT certifications by many of the leading companies. This is quite a useful tool for regular users for it allows them to create an examination environment even at their homes. However, VCE file extension cannot be used practically, because Visual CertExam suite is required for accessing the files which are not installed on every computer. Therefore to access VCE files, the best option is to convert it to PDF.
Since VCE files work only with Visual Certification Exam Software hence it cost you money. And saving the file just for yourself isn't worth the investment. That's where you will feel the need to convert the files into PDF format.
You can use a reliable PDF editor like sodapdf to convert VCE files to PDF for free. All you have to do is go to the SODAPDF website, upload your VCE file, and convert it to PDF without any hassle.
After converting VCE file you can access it on particularly any device, share it with others, or even store it in the cloud.
Check this: Convert MDX to ISO – Step By Step Guide
How to Convert VCE to PDF?
Well, converting VCE to PDF is definitely a complex task. But one can find tons of online and offline tools for converting VCE to PDF. Have a look.
Step 1: First you need to download the VCE Exam Simulator. Then install it on your PC or Laptop. You can get this software for free for the entire platform.
Step 2: Now you need to download and install a PDF reader & printer. You can use the primo pdf, Nitro PDF, and Cute PDF.
Step 3: Launch the Visual CertExam simulator. Open the VCE file you have. Then go to "file –> menu –> open VCE file".
Step 4: To take the print of this file navigate to the "File–> Print". Now select the name of the printer.
Step 5: After this click on the create PDF and select destination location to save it.
See it was quite easy to convert VCE to PDF. But to open this file on the smartphone then you need to download the app from Google Play Store.
You can use a reliable PDF editorto convert VCE files to PDF for free. All you have to do is go to the SODAPDF website, upload your VCE file, and convert it to PDF without any hassle.
VCE to PDF Converter Software
Now here there is a list of available software or tools that can get you PDF of VCE file. All you have to do is free download these tools and then follow the above-mentioned steps to get PDF format.
DOPDF
doPDF is a top choice PDF conversion tool that is available in both a free and premium version. This tool allows you to convert, print to PDF, convert PDF to Microsoft Office and supports other features as well. Its additional feature is support for add-ons. One of them is VCE Designer that will be a great help to you. Select the free version of both the apps then open the VCE file in VCE Designer and select Print as doPDF. You can use the doPDF Startup window. It has an executable file that you can run in order to start a conversion wizard.
CUTEPDF
CutePDF is almost similar to doPDF. This one is a PDF printer software available for free. It is PDF file converter and printer that interacts with extensions such as VCE Designer. You can convert VCE files to PDF and print them to a document or paper as required. It is a small tool that doesn't take up too many resources and prints realistically well to PDF.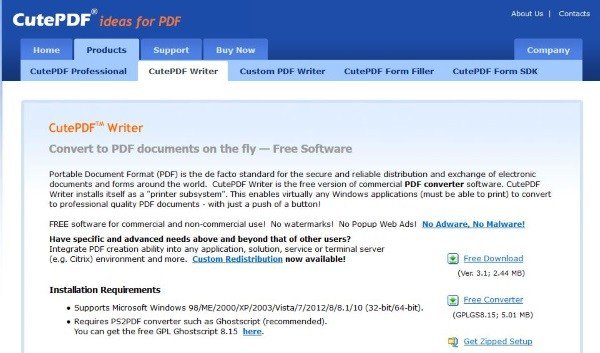 VCE TO PDF
VCE to PDF is yet another great software to use from InfoTechPedia that can convert your VCE files o PDF format for easy sharing. It is simple to use app that takes very little space of hard disk. It is brilliant software for converting all your exam simulators to simple-to-read PDF files. But to get this tool download you have to complete some formalities that require some personal details like Email id.
VCEPLUS
VCEPlus is not an online tool rather it is a website that helps you convert VCE files to PDF. It is available for free but is quite complicated. To convert VCE files to PDF first you need to upload the files to cloud storage like G-Drive, Dropbox or Mediafire.
Then send the link to the administrators at VCEPlus. They will convert to PDF and email you the formatted file. It can take up to 24 hours to perform the conversion. Once it is downloaded, comment your link on the website and the authority will convert it and reply with a PDF file.
VCE to PDF Online Converters
CONVERT VCE TO PDF
Convert VCE to PDF is a neat and a self-contained tool for simple conversion. However, it is not available for free and charges $3.99 per conversion to work. You have to upload the file, provide your email address, pay the fee and you will get converted file on Email within 12 hours. It supports conversion of even the latest version of VCE file formats. You can send the file that you want to convert by either uploading it or by pasting the link to the archive.
VCE2PDF
VCE2PDF is an online tool to convert VCE files into PDF. To use this you will have to first sign in and give your email id. Then upload the VCE file and get the PDF files on the email id, and the link will be posted on your account page. The Premium PDF costs $9.99.
Ad:
So if you are the one who regularly converts the VCE to PDF file then there are many free options available to you. You can try both online tools or web-based software for easy conversion of VCE file to PDF which is a universal format used by all.
Check More Related Posts:
How to Cite a PDF
How To Save Webpage as PDF [Windows, Mac, iOS, Android]
Convert ASPX to PDF Online & Open Any ASPX File