Struggling to find the WiFi Password on Windows 10? Have a saved Wifi password on your PC but don't know its password? Or have you forgotten your Router's Wifi password?
If you have any of the questions mentioned above. Relax! Because in this article I'm going to answer all your questions and show you how to find the WiFi Password on Windows 10
Windows 10 is the latest version or latest member of the Microsoft's Windows Operating systems family. Loaded with many new features and a great look and feel. There are great changes between Windows 10 and all the other previous versions of Windows, not just in terms of looks but also in terms of features. If you have just started working on Windows 10 or any other operating system, you must be finding it difficult to search for some settings on it. If you use Windows 10 and use the Internet using your WiFi. You might have a difficult time while searching for Wifi settings.
You need to read this article:- How to Change WiFi Password
Sometimes, it may happen that you connect to a WiFi network on your PC and now want to connect on it with other device but forgot the password. Yes, it is very common to forget the Wifi password after connecting to it. Fortunately, there is a way to see the password of all the connected or saved Wifi networks on your Windows 10 PC. So in this article, I will tell you methods to find wifi password on your Windows 10 PC. I will also teach you how to find your Router's password if you are not connected to it. So without wasting any further time, let's start with our article.
Find WiFi Password on Windows 10
If you have forgotten your WiFi password after connecting it to your PC. Then it is not that difficult to find that password again. You just have to navigate to the Wifi settings on your Windows 10 PC and check the last entered password. But if you are not connected to your Wifi network and want to find the password to connect with it. Then you need to redirect to your Router's website and search for the password there.
Note:- These methods are only for the Windows 10 operating system and may not be the same for other Operating Systems.
Don't worry. You don't have to do all that yourself. I will show you the steps to easily find your WiFi password in both the possibilities. So, let's start learning 'How to find a Wifi password on Windows 10' with our first method.
You need to check this: How to Set Up a Password Manager
Find the password of Connected Wifi
So, in this section, I will be showing how to find the wifi password of a network which is already connected with your Computer. It may happen, that you have connected the wifi to your PC and forget the password. If now you want to connect the same password to any other device you must first remember the password. Don't give much strain to your brain. There is an easy method to find the password of a connected wifi network on Windows 10. So, tet's see how.
Right-click on the Wifi Icon on the toolbar at the right bottom corner of your screen.
Select 'Open Network and Sharing Center' from the list. A new window will open.
Now click on Change Adapter settings from the list of options at the left side of the window.
Now find your Wifi Network in the new window opened and right-click on it.
Select Status from the list of options.
In the pop-up window, select "Wireless Properties," then click on the Security tab.
Check the box beside Show Password.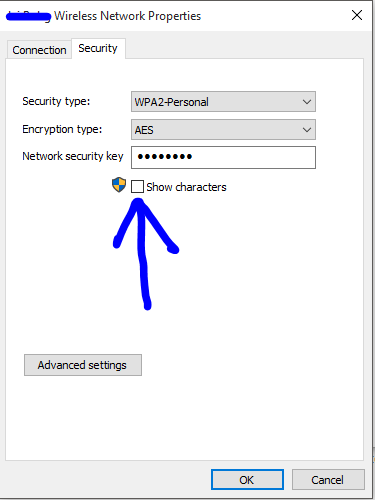 Your password will be displayed in the password box.
Yay! That's it. You have finally found your Connected wifi password from the wifi settings on your Windows 10 PC. But what if you have never connected to the wifi network and wants to connect to it for the first time. This method won't be useful for you in that case. So, follow the next method, to easily find your Wifi password on your Windows 10 Pc.
You might also be interested in:- 10 Best WiFi Booster Apps to Boost WiFi Speed
Find the Password of Disconnected WiFi
This method is for those people who want to connect to the Wifi for the first time and doesn't know what the password is. Note that to know the password of a Wifi network not connected to your PC is only possible if you own that Wifi network. The wifi must be coming from your Router, and the password can easily be changed or known by logging into your account on the Router's website. So, let's start learning 'How to find Wifi Password on Windows 10'.
Open your browser in your Windows 10 PC.
Now write your IP Address in the URL bar above and press Enter. If you are having difficulties finding your Router's IP Address. Navigate to Get your Router's IP to find your Router's IP Address.
A USER/CONTROL Panel will open. It will first ask for Username and Password. Only after entering the Correct User Details it will redirect you to the Panel. If you don't remember any Username or Password, try using the default ones. If they don't work either try contacting your ISP and ask for the same.
DEFAULT USER-ID

Username: admin

Password: admin or password
Now find a WIRELESS Settings button to proceed to your Wireless/WiFi section.
There find a Password Column or search for the WPA Security section.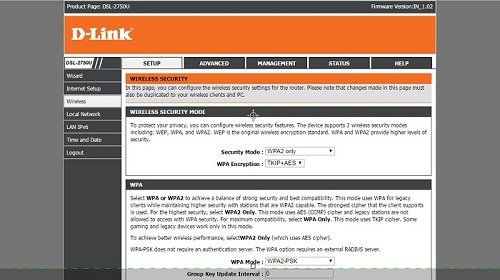 In this Password column, you will find your Router's Wifi Password.
And, that's it. You have learned all the methods to find your Wifi password on your Windows 10 PC. It doesn't matter the wifi network is connected or saved on your PC or not. So, now you can easily find the password of any of your WiFi network on your Windows 10 Pc using the methods mentioned in this article.
Check this post: Speed-Up Your Wifi Connection With Akamai NetSession Client
Time to Connect to Your Wifi Network
So, you finally know the password of your WiFi network. If you have followed the steps given above properly, you must have the password with you. I recommend you to write it down in a safe place so that you don't forget it again. Now to connect to your wifi on Windows 10, simply click on the Wifi icon from the toolbar and find your Wifi in it. After clicking on Connect, enter your wifi password and click on connect again. Yay! finally, you are connected to the Wifi network.
You may also need this:- How To View Saved WiFi Passwords on Android
So, I hope you have found it extremely easy to go through and follow the steps in this article. I have tried to explain each and every method in this article in the simplest way possible. If you are stuck anywhere or finding difficulties or queries or doubts in any of the steps or methods mentioned in the article above. Feel free to mention that in the Comments section below. I will be always ready and extremely happy to help you out. So that was the end of our article. I hope now you don't have to search anymore about 'How to find WiFi password on Windows 10' anywhere on the Internet.