Need to know how to sync Xbox One controller? Is your Wireless Controller not working properly on Xbox One? It may require syncing with your Xbox One.
Don't worry if you don't know what is syncing and how to sync your Controller. This article will solve all your problems occurring in your Xbox One controller.
Xbox One is one of the most popular gaming console available in the market. It is a Microsoft product and receives new games and updates regularly. On gaming console, you can play games using a Controller. These Controllers are of two types – A Wired Controller which connects with the console through a wire and another one A Wireless Controller which doesn't require any type of wire connection.
Xbox One Wireless Controllers have many advantages. The main advantage is that you are no longer bounded by the wire. But with this advantage, there are many disadvantages too. One of them is that you have to recharge the controller battery from time to time. Another is that these wireless controllers go out of sync with the Console very easily. Syncing is required whenever you try to connect a new controller to your Xbox One console. Also, if you are trying connecting your controller to your Friend's Console. This article will talk about how to solve the syncing issue of your Controller.
Here in this article, I'm going to show you different methods that you can try to sync your Controller with Xbox One. I will explain each and every method in short and easy points so that anyone can follow them without any technical knowledge. So let's start with our article now.
Syncing Xbox One controller
Wired controllers need only a connection with your Xbox One to play. It is so much easy as it doesn't require anything else other than plugging your controller into the console. But Wireless Controllers are a bit different. They required syncing with the console to play games using it. Luckily, Xbox One creators have made syncing Wireless controllers with the console very easy.
So here I am going to show you different ways to sync your controller with your Xbox One console. There are multiple methods to do so. I recommend you to start with the first method and keep going down until your controller starts working correctly with Xbox One. So let's start learning 'How to Sync Xbox One controller'.
Start your Xbox One Console and Controller
Turn ON your Xbox One console and your wireless controller to be paired with the console. These wireless controllers take AA batteries in them. You can also use rechargeable batteries. Just make sure that the batteries are fully charged. Sometimes low power of batteries is the cause of connection problems between the console and the controllers.
To be on the safe side, fully charge your batteries if they are rechargeable or if you are using non-rechargeable batteries try to insert new ones in your wireless controller. After doing so, press the Xbox button on the center of your controller to turn it ON. Also, press the Power button on the Xbox One Console to turn it on too.
Connect your Controller with Console
To connect your Controller to the Xbox One console you have to press the connect button on both the controller and the console. This is necessary to pair your controller with the console. To do so follow the below-mentioned steps.
Locate the connection button on your Console.
If you are using the XBOX ONE console, you will find it on the left side of the console near the disc tray.
Alternatively, if you are using the XBOX ONE X or XBOX ONE S, you can find the connection button in the bottom right at the front of the console. It is located beneath the Power button.
The white light will start blinking meaning the console is searching for a controller to connect.
Now press the connection button on your Controller. It is a small black button on the top of your controller.
It will also start blinking.
The console will automatically sync your Xbox Controller if it is in its range.
The white light on both the controller and the console will stop blinking and become solid when the controller has successfully synced with the Xbox One console.
And that's it. You have successfully synced your controller with Xbox One. You can connect and sync up to 8 controllers with the console repeating the same process. If you are still encountering some issues with your controller, I have some more methods to correct it functioning. Just follow briefly the article.
Customizing your Controller's profile
You can set your Controller's profiles in your Controller settings to set up your Synced controller. This will help you to automatically connect your Wireless controller when you turn ON your console. This will also act as a security measure to control who can sign into different accounts on your Xbox. To set up your profile for your Xbox One controller, follow the below-mentioned steps.
Press the Xbox button on your Controller.
This will bring up the Main Menu on your Screen.
Navigate to the Gear icon to go to the Settings of your Controller.
Find Kinect & Devices from the list and go there to find your Controller.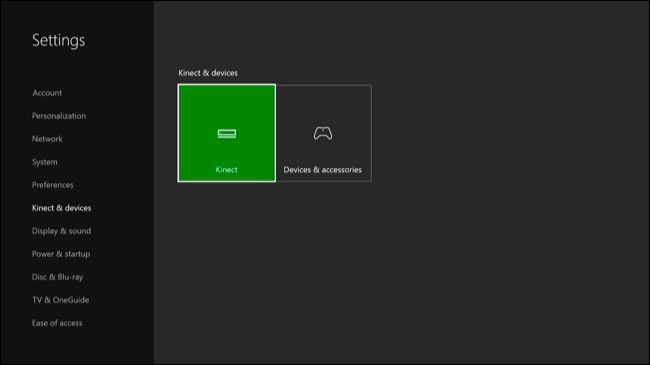 Here, in your Controllers Menu, you can set up the profile of your Controller. These profiles will load automatically for the synced controllers whenever they are turned ON. To know more go to the Xbox Support website.
You need to read this article:- How to Sync Settings in Windows 10 Quick Fix
Update your Controller Firmware
You can also try upgrading the Controller's Firmware to correct the functioning of your Controller. Sometimes older firmware has some bugs or problems. Developers release a new firmware to correct these bugs and problems for your Controllers. To update your Controllers' Firmware follow the steps mentioned below.
Follow the previous methods to again head to the Settings menu and then the "Kinect and Devices" menu.
You will find all your Wired and Wireless controllers here on this page.
From this menu, select the controller you want to update and choose the "…" beneath the "Controller" button.
Here in the new page, you will find the Update Firmware option. Select it to update your Controller's firmware.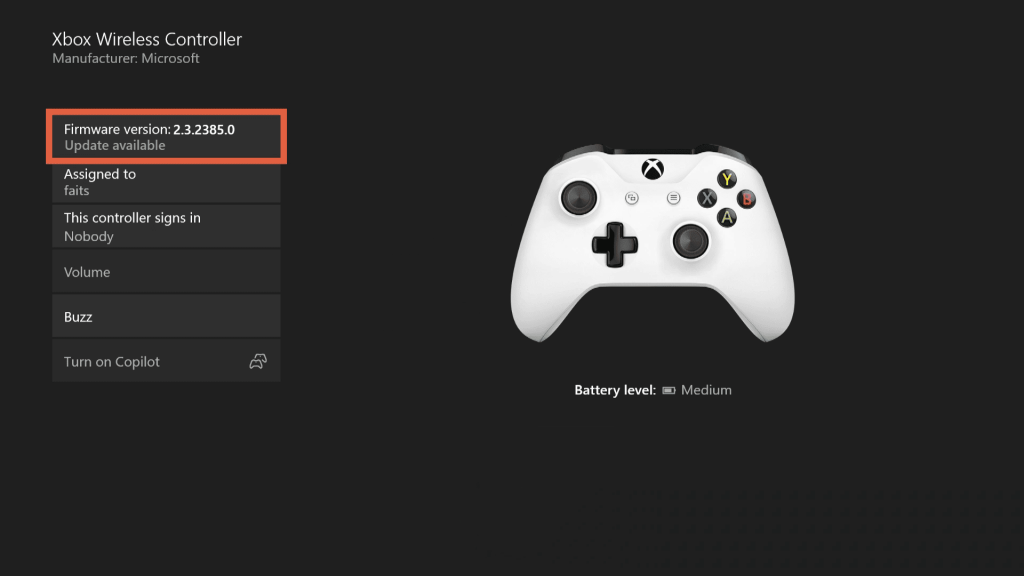 That's it. You have successfully upgraded your Controller's firmware. If the problem was with the internal software i.e firmware, you will not have that problem again.
Connect your Controller with USB
If you have followed all the above-given steps, and still having problems with your Controller. Don't worry, this doesn't make your Wireless controller useless. You can still connect your Controller with the Console. All you need is a USB wire. The USB wire can be directly connected to the console and act as a power source for your Controller. This is simply converting your Wireless Controller to a Wired controller. You now don't need any AA or rechargeable batteries for your Controller.
You may also need this:- How To Connect PS3 Controller To PC [Windows 10/8/7]
Time to Sync Controller to Xbox One
Finally! The time has come to properly sync your controller to your Xbox One console. You now know all the methods that you will need to sync Controller to Xbox One. Sometimes, the best way to fix a thing is to restart them. Simply turn them off and turn On it again after some time.
So that is the end of our article. Finally, you have learned all methods to Sync your Controller with XBOX ONE. I hope you have properly followed the same steps on your computer. If you are having any difficulty or queries or doubts regarding any of the methods mentioned above. Feel free to mention them in the Comments Section below. I'll be more than happy to help you with it. I hope now you don't have to search anymore 'How to Sync Xbox One Controller' on the Internet.
FAQ
How Do You Sync an Xbox One Controller Without the Sync Button?
You can sync an Xbox One controller without a sync button by hooking a micro USB cable from the console to the controller. You will find the ports on the front of the controller, as well as the USB port on the console.
How Do I Connect My Xbox One Controller to My Phone?
Connect your Xbox One controller to your phone via Bluetooth. First, turn Bluetooth on, on your phone. Second, push the Xbox button on the center of your controller. Third, you should press the Bluetooth pairing (Sync) button on the top, left of center and the Xbox button at the same time. Hold it for a few moments. Your phone should then receive a pairing request. Your controller is now connected to your phone once the Xbox button maintains a solid white light.
How Do I Know if My Xbox One Controller has Bluetooth?
You can tell your Xbox One controller has Bluetooth if the front panel of your controller goes up and around the Xbox button. If the panel around the Xbox button is connected to the back panel of your controller and not the front, then you don't have a Bluetooth controller.
Are Xbox Controllers MFi?
No, most Xbox controllers are not MFi.
Can You Use an Xbox One Controller on iPhone?
Yes. You simply connect via Bluetooth. (See the above answer for connecting your controller to your phone). However, you need to have the most updated iOS software.