Wondering how to wave on Facebook? Check out this simple tutorial on how to use this fun function!
Waving on Facebook is simple! Once you've friended someone on Facebook, you will be able to wave to them on the Messenger app, as well as in Chat. You can wave to them initially, or choose to wave back to them. 
However, this won't work if you've been blocked, so be certain that this is someone who wants to communicate with you! Once you've made a new friend who is now in your friend list these easy steps will help you on desktop and on mobile.
Check This: Com.Facebook.Orca: Recover Deleted Facebook Messages
How To Wave on Facebook Desktop
You can easily use the wave feature while on the desktop site. Just follow these easy steps!
Step 1: Log In
Open up your browser, and log into your Facebook account. Once you're on your News Feed, go to the right of your screen and see the Contacts menu. You will see the name of your new friend, as well as the option to message them.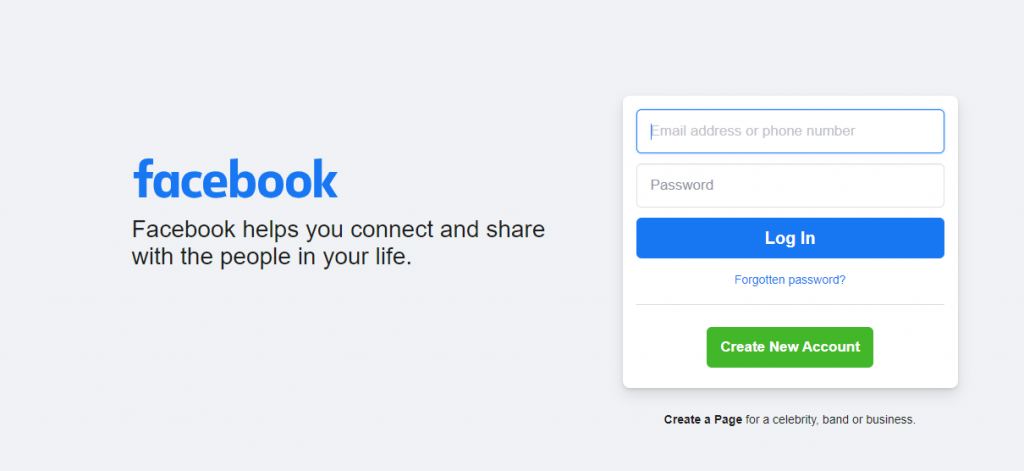 Step 2: Messaging the Wave
Click on your newly connected contact in the messenger option. You will then open a chat with them and have the choice to click on the Wave icon. Click it and it will send it to your new Facebook friend.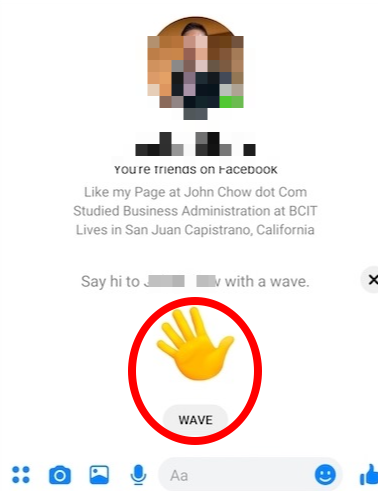 Step 3: If You Haven't Updated Facebook
The most recent update of Facebook doesn't allow you to wave at friends via the contacts on the right of your News Feed. However, if you haven't updated to the newest version, you can see who is active on your Contacts section to the right of your screen. Hold your cursor over their name and a grey hand will appear. Click on the grey hand and you can wave at active friends!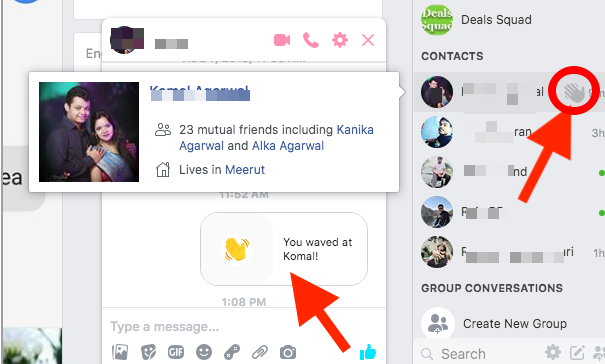 Step 4: Select an Emoji
If you have updated your desktop Facebook site, then you can still message your friends a wave emoji. Simply go to your emoji options, then click the Wave (a small hand with motion lines on the top and left side).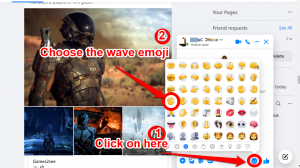 All things considered, it's quite easy to wave to new friends. However, if you've updated your desktop to the newest version, you won't be able to wave at people who are already on your friends list. They've already seen your profile, and will not be able to wave on messenger app.
Check This: How To View Your Facebook Profile As Public
How To Wave on Mobile Facebook App or Facebook Messenger
If you're choosing to wave on Facebook using a mobile device, it is very simple. Android phones, as well as iPhone models, make it easy to wave on the social media app without having to do much!
Step 1: Make a New Friend
You will need to make a new friend using the Facebook App, as well as opening up messenger from the application.
You will get a notification that you have been Connected on Messenger and can open a chat with your new Facebook pal. When you open Messenger, as well as select their name, the Wave icon will be in the center at the bottom of your app.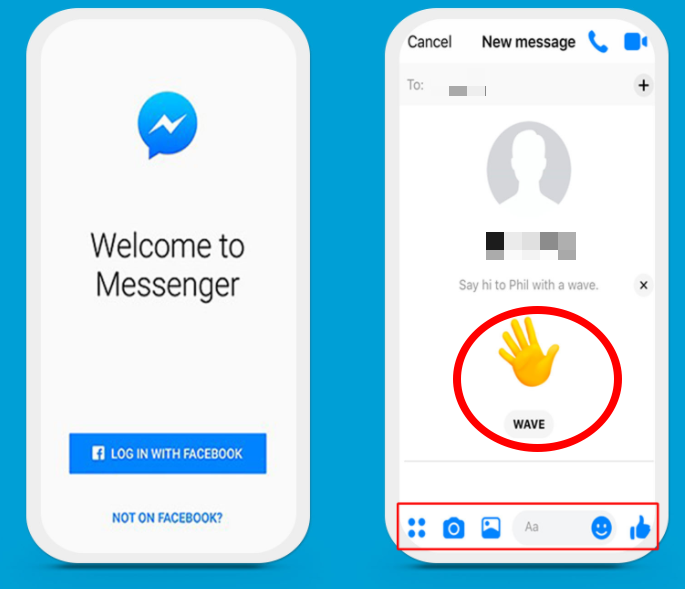 Check This: Why Is Facebook So Slow?
Step 2: Click, or Wave Back
Click on the Wave icon to wave at your new connection. If they have waved first, you can choose the Wave Back option. There are also a huge list of emojis you can choose from for your response as well!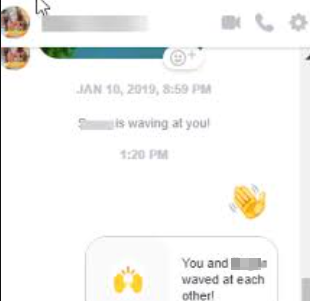 Check This: How To Know If Someone Blocked You On Instagram
How to Wave Back on Facebook?
If your new friend waves at you first, it is very simple to wave back! First, you will have to open their messenger window. Second, once you have seen their wave, you just choose the option "Wave Back" and click on the icon. Easy as that!
How to Delete a Wave on Facebook Messenger?
If you have accidentally sent the wave on Facebook Messenger, it's easy to take it back before ten minutes have passed! All in all, once it is sent you simply have to hold down on the "wave" (Hold your finger on the little hand and hold it there for a second). Then the option to "Remove" the wave will pop up. Finally, select the "Remove for Everyone" option to confirm and the wave will disappear from your chat.
Check this: How to Delete a Facebook Group?
How Do I Turn Off the Waves on Messenger?
After you have sent your initial wave, as well as your new Facebook friend replying in turn, there isn't a wave option on Messenger anymore. You can change you icon to be a wave, or you can send an emoji, but no "official" waves. However, you will need to have the most updated version of Messenger.
Check out this link: How to Unblock Someone on Facebook