Are you too a big fan of Suikoden? Can't wait for the 6th edition? Us neither! But when is it releasing out? Here's an article where you can find all the details about Suikoden and Suikoden 6 Release Date and all other news.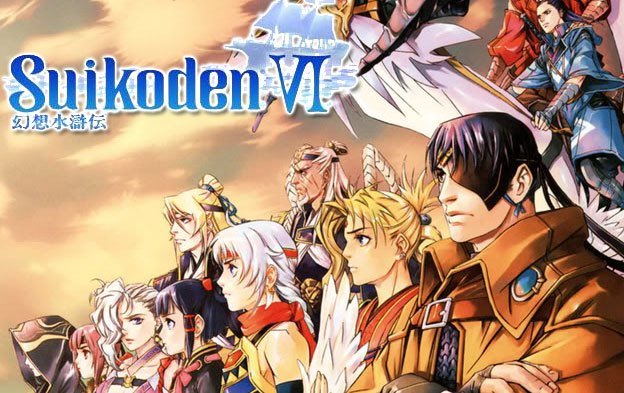 Keeping in mind Suikoden's popularity and how people like us are eagerly waiting for nearly a year since the first rumors of the 6th edition came out. It is a pretty sad news that there has been no confirmation about the date when it is finally releasing out.
We don't know when Suikoden 6 release date will be announced and for now, we can only wait for it. If you've been a gamer at any point in the past couple of decades, there's a good chance that you've played a game developed by Konami. Metal Gear Solid? Silent Hill? Castlevania? Dance Revolution? Pro Evolution Soccer? And of course, how can you forget Suikoden?
Suikoden 6
Suikoden is a role-playing video game series originally created by Yoshitaka Murayama. The game series is based on the classical Chinese novel. In the Suikoden series, the player takes control of a battle team having a maximum of six people (consisting of the protagonist and 5 other characters), Suikoden IV, series, however, reduces the team to four fighters and one support.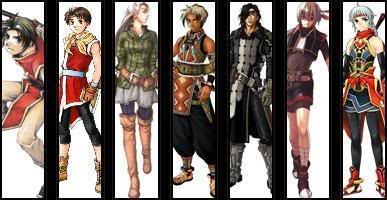 The main goal of the game is for the protagonist to defeat the opponents who are trying to oppose his/her team. This is only possible if the fighter characters being sent from the party can be used as members of the battle party; each game in the series has its respective Stars of Destiny. The game revolves around the use of running around towns on different islands and into dungeons filled with monsters or enemies and at the end fighting up the battle.
The series has the following titles including prequels, sequels, and spin-offs from the main series. They are arranged according to their release dates:
All Suikoden Games
Suikoden
• PlayStation: 15 December 1995, Japan; 1996, North America; April 1997, Europe.
• Sega Saturn: 17 September 1998, Japan.
• Microsoft Windows: 1998, Japan; 1999 China; 1999, South Korea.
• Mobile Phones: 2008–2009, Japan.
Suikoden II
• PlayStation: 17 December 1998, Japan; 25 September 1999, North America; 28 July 2000, Europe.
• Microsoft Windows: 2003, China.
• Mobile Phones: 2009–2010, Japan.
Suikoden III
• PlayStation 2: 11 July 2002, Japan; 24 October 2002, North America.
Suikoden IV
• PlayStation 2: 19 August 2004, Japan; 11 January 2005, North America; 25 February 2005, Europe.
Suikoden V
• PlayStation 2: 23 February 2006, Japan; 21 March 2006, North America; 22 September 2006, Europe.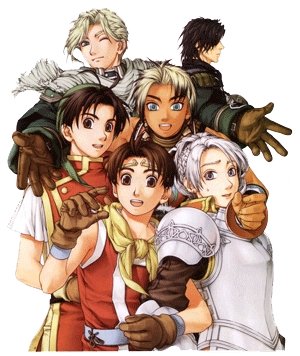 Suikoden 6 Release Date
From past few years, it has been one of remorse, outrage, and sorrow and a sad news for people who have fallen in love with Konami games in the past couple of decades. This is especially true for followers of the Suikoden series, especially since Suikoden VI is actually a trending topic.
Fans around the world have been dying hard to here words from Konami about the future and upcoming series of the game.But the question arises that: Why are people worried about Suikoden, and why gamers and fans are so furious with Konami?
Let's put some light and put out some details about a Suikoden 6 release date announcement.
Konami: The Game Developer of Suikoden
Konami has made the business-wide decision to make a note for traditional game development for all of its franchises and mainly focus on business ventures that are more complex for the overall company. This implies we won't see new improvement on a Console game from Konami for years to come. It implies that the majority of the beloved establishments that gamers have turned out to be so usual to throughout the years won't convey on any new recreations that don't appear as pachinko or gambling club amusements.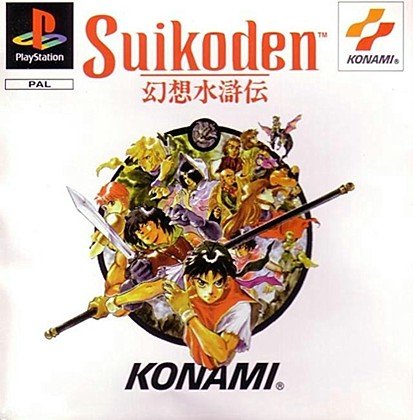 We're here to discuss Suikoden 6 and speculate as to whether or not this game–that thousands of people are excited for–is ever going to see the light of day.
Suikoden Tactics
Taking place before, as well as after the events of Suikoden IV, Suikoden Tactics is a tactical role-playing game that was released in 2005. Not only can you find beloved characters from the series, but you can also play on the grid-based combat system. Unlike the turn-based battles of other games, this is a more RPG focused installment.
You can play as the character Kyril as you try to investigate the mysterious "Rune Cannons" that have powers of transformation! Met with a tepid response in Japan, the game was reviewed as "average". However, hardcore Suikoden fans really loved this piece of the Suikoden universe.
The Suikoden Revival Movement
While the surprise of fans is no tranquil thing, the sentiments of a large number of them keep on being groundbreaking and pointed towards what's to come. Long-lasting Suikoden fans that would prefer not to see their arrangement bite the dust appear to ask, "What are we going to do, at that point? Simply go home?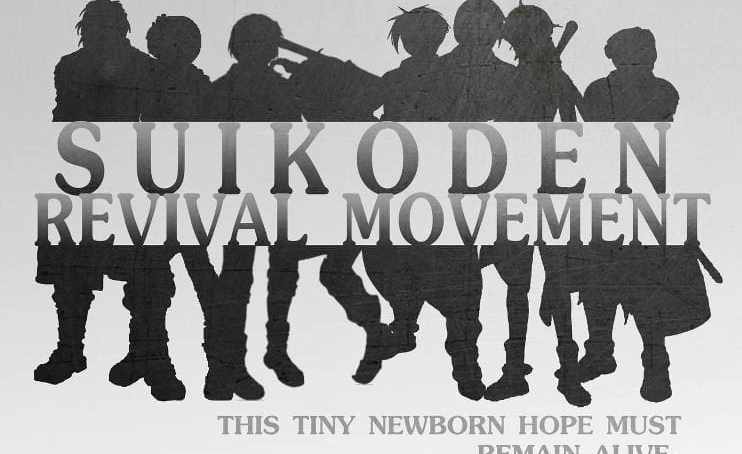 The Suikoden Revival Movement has significantly a larger number of people tailing it than you'd ever expected, and they are applying consistent strain to get some response from Konami, in the wake of their upcoming the Suikoden improvement group.
Since Konami hasn't referred any development of a Suikoden title, a large number of the collective endeavors' appear to be engaged around persuading Konami to pitch the IP to another improvement studio so it can thrive and become yet again. You can even take after the Suikoden Revival Movement, where the gathering's Facebook page has almost around 30,000 preferences!
Suikoden Characters
The characters within the Suikoden world are extremely important! Not only the playable characters, but the 108 Stars of Destiny as well (the protagonist and the 107 characters that will help along the gameplay journey). Recruiting the Stars of Destiny isn't necessary for gameplay, however, you can get several bonuses. Every Suikoden game includes these characters to recruit. Unfortunately, in Suikoden III, some of the stars of destiny were actually antagonists!
Here are the primary characters for each Suikoden Game:
Suikoden I is based around the character Tir McDohl.
Suikoden II follows the silent protagonist, as well as Tenkai Star, Riou.
There are three main protagonists in Suikoden II is focused around Hugo, a village chief's son, Chris, the Knight of Zexen, as well as Geddoe, the rebellious commander.
Razro, also known as Lazlo by fans, is the Tenkai Star in Suikoden IV.
Suikoden V has Freyjadour Falenas as the Tenkai Star and silent protagonist of the game.
Suikoden Tactics has Kyril as the primary character. However, you can also meet several other Tenkai Stars along the way if certain criteria are met. (I.E. Razro!)
Because there are 108 Stars of Destiny in nearly each and every game, the full character list is incredibly long! However, by playing through the game you will not only see these main characters, but so many more!
Alternatives to Suikoden 6
Until and unless it is not clear when is Suidoken going to release till then we can switch to other alternatives. Who knows the alternatives can be better than the Suikoden 6. Let's go for some of these alternatives.
 A game released in mid-2016 called I am Setsuna which is created by Square Anix. The game has the nostalgic old-school feel and impressive PS4 graphics. The most important thing apart from graphics that it tells a great story.
Let's go to Suikodon 2 which was released for play station in mid-2016 priced just 9.99. It's a classic you should definitely look forward to it.
You want a game series which around from a long time, then your first choice should be Star Ocean. The game is celebrating its fifth series right now, and its theme is quite similar to Suikoden.
So, these were the alternatives which can grab space of Suikoden 6. I know that nothing is better than original, but remember something is better than nothing.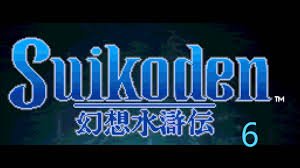 With all the efforts and movements been carried out, we hope for better results and eagerly wait for the release of Suidoken 6 date out!
At present, all that we can do is stick to the better minutes all through its gaming console history. How about we are not hesitant to walk around through time and welcome those more upcoming endeavors yet again.
FAQ
How many Suikoden games are there?
There are five Suikoden games, as well as Suikoden Tactics.
Is Suikoden dead?
There is no real evidence that the Suikoden series is dead. However, there are rumors of the Suikoden VI being released!
What does Suikoden mean?
Suikoden translates to mean "Water Margin". It is translated from the novel by Shuihu Zhuan, which the game is adapted from.
Where can I play Suikoden?
Suikoden is available on Playstation 3, PSP, as well as Vita. It can also be found on the PlayStation digital store.
Are the Suikoden games connected?
The stories from One and Two are heavily tied together. Three can be a stand alone, but still relies on certain elements of One and Two. Four and Five can be played as stand alone games. However, Suikoden Tactics you will need to play through game Four first. There are also recurring characters that have different arches through the series.
Can I play Suikoden on PS4?
No. The full games are available on the PlayStation digital store, however, you can't yet play them on PS4.