With every new release of Windows by Microsoft, a lot of default applications from the previous versions are changed. For example, when Windows 10 was announced, a lot of apps from Windows 7 were changed such as Groove Music, Microsoft Edge and also the Movies and TV app. Windows Photo Viewer is the pre-installed application for viewing your photos in both Windows 7 and 10. Almost all formats of images are supported by Windows Photo Viewer. But another photo viewer app named Photos is also present in Microsoft Windows 10.
Windows Photo Viewer is very simple to use viewer. You can view a single photo or all photos of a folder in a slideshow at once. Photos app is also a photo viewing application, but it lacks some of the key features that advanced users needs. Photos app is good enough for most basic tasks, it may not be useful if you want to tweak any photo. There are only some basic options to edit photos. So as to do have more advanced and cool functioning you may be needing a replacement for Photos App.
So, here in this article, we are going to list some of the best alternatives to Photo Viewer for Windows 10. Note that this list contains names of both Free and Paid software.
Best Photo Viewer for Windows 10
Here is the list of some alternatives to Windows Photo Viewer app of your Windows 10 which you can easily install in your Pc.
FastStone Image Viewer

Imagine Picture Viewer

WildBit Viewer
ACDSee Photo Studio
IrfanView
Google Picasa
XnView
Fresh View Multimedia Organizer
Alternatives to Photo Viewer in Windows 10
1) FastStone Image Viewer
FastStone Image Viewer is an image viewer for Microsoft Windows 10. It is free of charge for personal and educational use. The program includes basic image editing tools. FastStone focuses on managing photos in a folder centric approach. This tool comes along with many basic image editing options that allow you to resize, rotate, flip, and do much certain customizability on your photos. But what sets FastStone Image Viewer apart from many other different photo viewers is its ability for image retouching using its Clone Stamp and Healing Brush tools.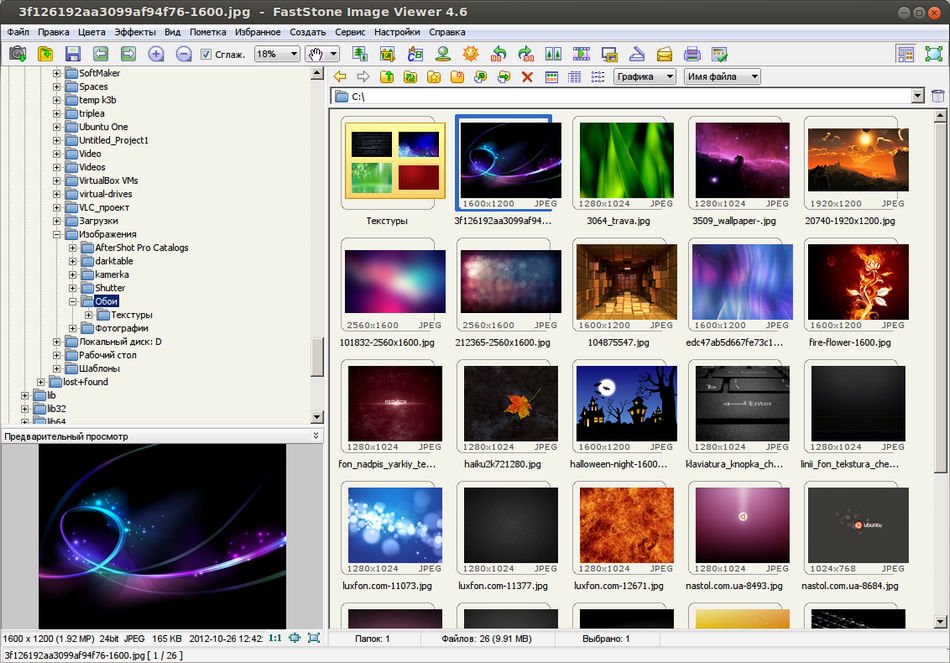 2) Imagine Picture Viewer
Imagine Picture Viewer is a photo viewer designed for Windows 10 with basic picture-editing capability. It is based on Microsoft .net Framework. Imagine is very fast and lightweight photo viewer among all. It is freeware third-party image viewer. It supports many image formats. You can even view detailed information about your image files. It supports ZIP, RAR, 7Z, ALZ, HV3, CBZ, CBR, and CB7 files. Imagine has multi-language support.
Both 32 bit and 64-bit versions are available. It helps you to capture your screen, create animations and do many more such tasks. View your images together in a slideshow with Imagine.
3) WildBit Viewer
WildBit Viewer is small in size & a fast speed image viewer which come with inbuilt features like slideshow and editor. It has an eye-catching interface with a blazing fast folder, file list, and thumbnail viewer.
The app includes shell toolbar, you can drop your favorite folder there and use it as an organizer. It also includes image compare. In Compare, you can compare images side-by-side. In Favorites, you can save a list of your favorite images and load that list later on and you can also create custom show into Slide Show also that list you can edit with Custom Show List Editor. With the Slide Show feature, you can view images in 176 different transition effects.
4) ACDSee Photo Studio
ACDSee Photo Studio Ultimate 2018 is a perfectly positioned software that you need to satisfy any part of your digital photography hobby. It is one of the best Photo Viewing software which supports more than 60 image formats which includes GIFs along with many other formats. You not only get to view sharp quality images on an awesome platform, but you can also edit, organize, manage and even share your photos with your friends or workmates from your desktop.
In it, there are many ways by which you can take control of your photo manipulation like flexible mobile importing, tools facilitating productivity, and much more. ACDSee photo studio is very well optimized that all its features cannot slow down your user experience. You will feel a real pleasure to view your photo collections in it. It is a Paid app but you can download a free trial on your Windows 10 Pc for using it for a specified time with limited features.

5) Irfanview
IrfanView is a photo viewer for Microsoft Windows 10. Along with Photo Viewing, one can also play video and audio files in it. It has some image creation and painting capabilities. IrfanView is free for one's personal use, but it requires paid registration for commercial use. It is very popular due to its small size, fast speed, easy to use, and ability to handle a wide variety of graphics file formats.
It comes with basic editing features, so you can crop or rotate your images, draw lines, circles, and arrows on them. This photo viewer comes with a wide range of effects to be used on your photo. In addition to photo viewing. You can also capture screen in it. IrfanView has basic editing tools like cropping, resizing, red-eye removal or rotating of images. Create slides show and print your photos via IrfanView. It is a Free to use app with a very small size and blazing fast response. You can download it from here:-
6) Google Picasa
Yes, we know that Google has discontinued working on Picasa. But its still good enough to be used by us as an alternative to default Windows 10 Photo Viewer. The Picasa Photo Viewer is fast, stable and it looks downright cool. Instead of looking like an image viewer in Android's Gallery app, this Photo Viewer for Windows felling like similar to a media player. You can press Enter key on your keyboard to see any image in fullscreen mode, and if you need, with just one click, you can start a slideshow.
The latest version of Picasa as of January 2015 is 3.9. The version supports Windows XP, Windows Vista, and Windows 7. It even has Google+ integration for users. Version 3.9 also removed integration with Picasa Web Albums for users of Google+.
7) XnView
XnView is a photo viewer tool which provides many useful features like every other photo viewers. But the image rendering quality of XnView is very good and fast as compared to other viewers.
It allows users to view their photos in many different ways, such as standard Thumbnail view or FullScreen view. In addition, there's support for image comparison and basic image editing. One feature that we have to mention is the Duplicate File Finder that searches your hard drive for any duplicated images.
XnView is the best Photo Viewer out there if you're looking for an image viewer for Windows 10 that supports a wide range of formats along with best image rendering quality.
8) Fresh View Multimedia Organizer
Fresh View Multimedia Organizer is one of best yet simple image viewers available on the internet. It allows users to organize their pictures, music, and videos in a neat manner. A large number of image formats are supported in it. It supports about 86 different file formats, with support for other formats increasing regularly.
It provides users the ability to organize and view their multimedia files, watch movies, listen to music and even view graphics in a slideshow. Image files in a folder can be displayed using a number of views, including a thumbnail view that lets you quickly see what your images are without having to open them.
Well, all the above-mentioned Image viewers are great in one way or the other. Still, IrfanView is our top pick for its, fast image rendering, fast loading, and very small size. So don't get much bored with that default Photo Viewer and change it right away from any of the above-listed software.
If you use any other great Photo Viewer for Windows 10 which we have not listed. Feel free to tell us in comments. We will add that to our list too.