In this post, you will be getting the list of Best xposed modules that you must try on your Android Devices. These Best xposed modules will work on Android Lollipop, MarshaMallow, Nougat and Oreo (in 2018).
Android users love to upgrade their devices and get those trending new tweaks to their smartphones. After rooting your device, if you too are looking for ways to customize it and enhance its performance, then Xposed module is a great option. It allows you to make changes at the system level without the involvement of custom ROMs and codes.
Xposed Framework Modules is the tool that you need for modding or tweaking your Android device. Xposed modules for Android is becoming the top search and so this article is for all the Android geeks who are looking for options to give their phone a new look and feel. This post is a complete guide to what is Xposed modules and the top Xposed modules that you can try.
What is Xposed Module Framework?
It might happen that your new phone lacks some features that your old phone had. At this time Xposed Framework comes into action. These are the small applications that you can insert directly and make changes in your smartphone. Also, you can undo any changes that you make by disabling the installed modules and rebooting your device.
These Xposed modules are now available for Marshmallow, Lollipop, Nougat, Oreo and KitKat devices. So let us now know how you can add a lot more features to your Rooted Android device with these amazing Xposed modules for Android.
Best Xposed Modules for Android
The process of installation of Xposed Modules is very easy. While you can get the various framework on Google, here we have compiled the best modules covering various features that will be enhanced using them. It gives your device immense power and at the same time, the changes can be undone by deactivating the module. So check out the list and boost the performance of your Android device.
Gravity Box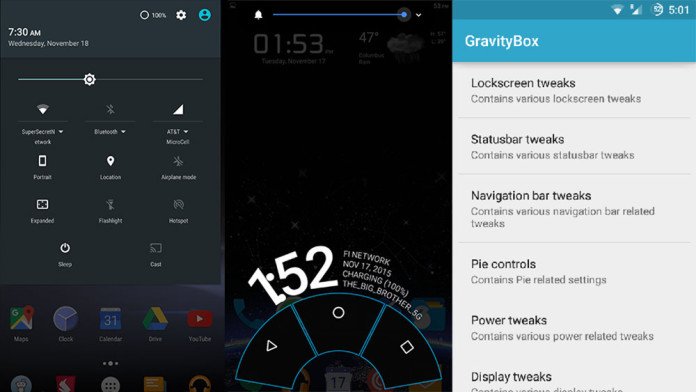 If you are looking for a tool to enhance the user interface of your Android device, then Gravity Box is the answer. Stop looking for any other module as Gravity Box is one of the main reasons for using Xposed. It is a comprehensive tool that is used for modding and almost every part of the Android experience can be improved or tweaked with it.
You can even add extra functionality to the keys.
For example- when you double press the volume button, tracks will be skipped. From the addition of the app launcher to the navigation bar to customization of LED for notifications and hardware, key actions are some tweaks that give satisfaction.
Download Gravity Box.
Amplify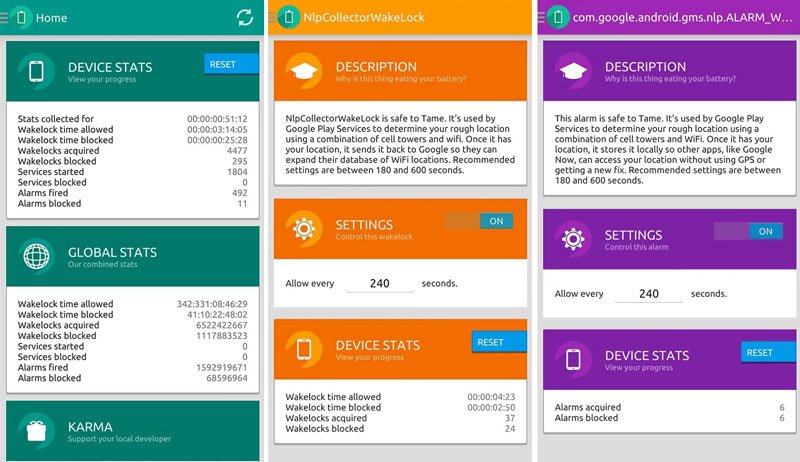 The next app from Xposed module that you can try is called Amplify. It is best known to stretch the battery life and thus known as the battery saving app. You can see this app as a great companion of Greenify.
While Greenify takes care of the apps running at the back, Amplify's work process is quite different. It takes care of the wakelocks. You might wonder sometimes that your phone's battery gets drained overnight. The culprit behind such activity is wakelocks. And Amplify takes care of them and prevents your Android device from going into deep sleep. Thus if your facing battery related issue then Amplify is the right Xposed module for you.
Get Amplify for your device from this link.
Xstana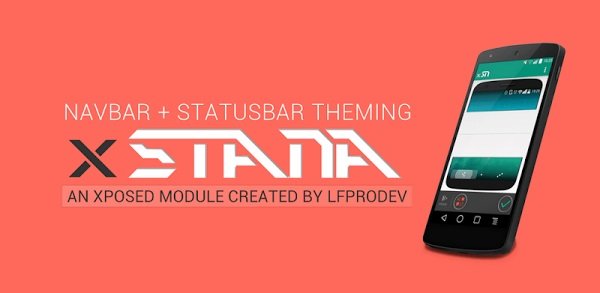 Just like the previously discussed module Gravity ox, Xstana has the same functionality. But to be more specific about its functions, Xstana works mainly to theme your status and navigation bar.
This Xposed module will help you get out of the boredom of checking the same old status and navigation bar. Even you can get the navigation bar of HTC style while the status bar of Sony. Yes, you can not only change the color of these bars but also set your unique combination. Xstana is one of the best theme engines that you can try today to give your device a new look.
Download Xstana from here.
XPrivacy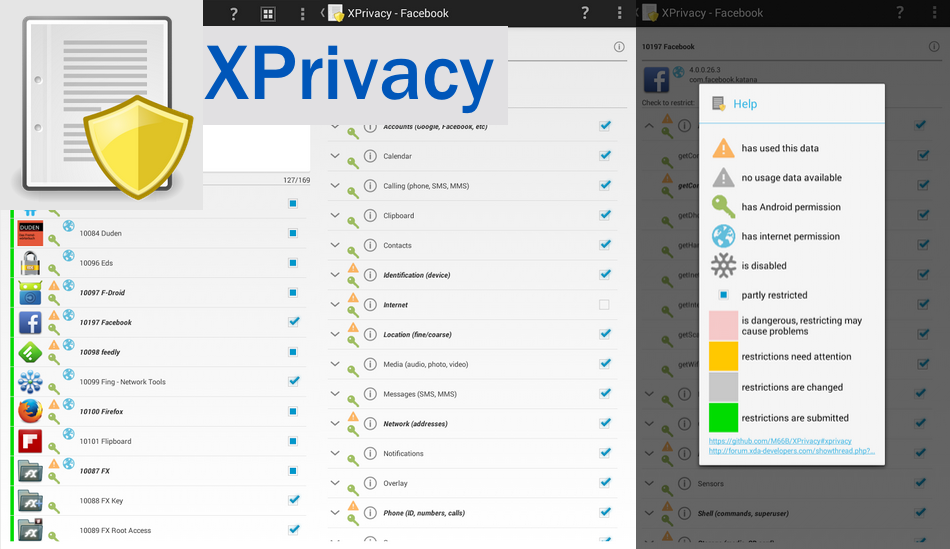 The next module is a permissions manager that is a must for every Android device. This module doesn't let your sensitive data from leaking. The apps installed on your device might leak your personal information and XPrivacy prevents them from doing so.
For example, your location and contact information. When either of these is requested by the apps, then XPrivacy restricts the access of this information. They either send an empty list of the contacts to the apps or show the wrong location. With the help of XPrivacy, you can even get control of which app can go online.
Download XPrivacy from the given link.
Boot Manager – Xposed Module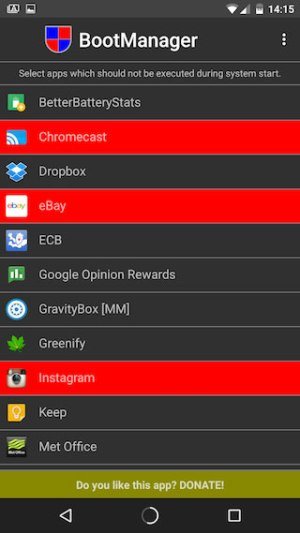 Every time you boot your device, you would have noticed that some apps take advantage and start their launch automatically. This not only eats up your resources and power but also lengthens the startup time. So now with Boot Manager, you wouldn't have to wait for Android 6.0 to stop them.
After mixing Boot Manager you can actually choose which apps that you do not want to be launched automatically. So now you can reboot your device and these apps would not start running in the background.
Download it for free from Google Play store. Click here.
Greenify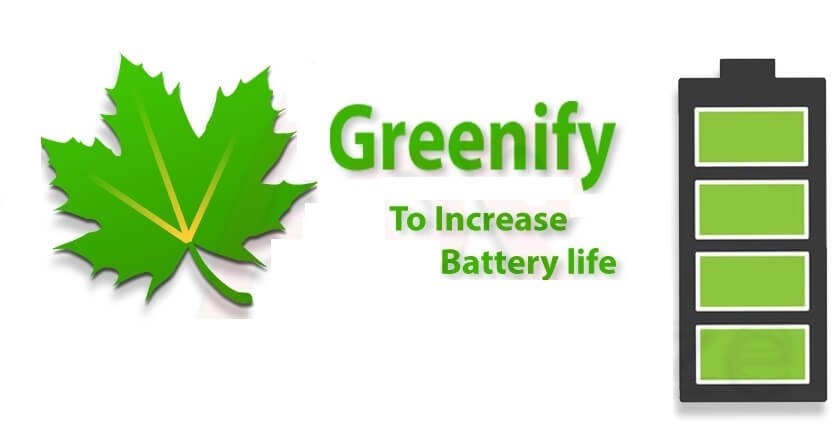 Greenify is the cleaner module that you can install on your device. It identifies and stops the apps that are running in the background. As a result, it saves your battery and enhances it by closing all the unnecessary apps. Its hibernating feature that starts automatically helps in the smooth running of the Android.
So download this Xposed module for free from Google Play store and then tick against the module to make the app work more efficiently and improve the battery of your device to a greater extent.
You can download Greenify from here.
Swipe Back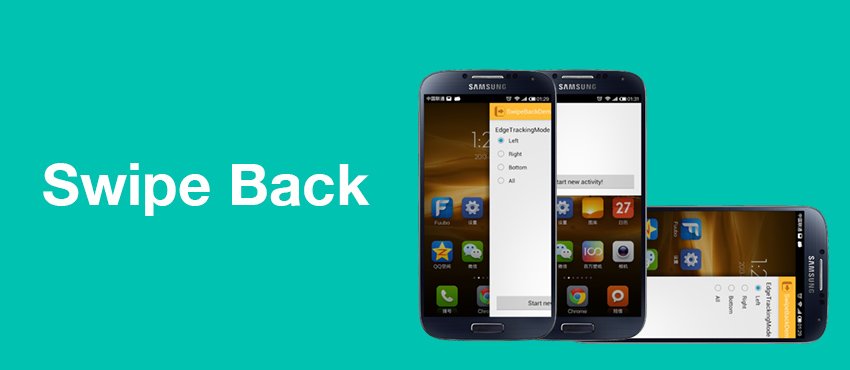 Nowadays our smartphones are getting bigger and bigger. And so to make the navigation part easy, you can download and install this Xposed module called Swipe Back.
With this module, you can return to the previous screen without using the Back button. Instead of using the back button, by just swiping from left-to-right you can get back to the home screen. Sometimes this swipe feature may cause problems as some apps already have the Swipe feature, in such cases we recommend you to turn the Swipe feature off. So just download the module and activate the Swipe Back module in Xposed.
Download and Install the module from here.
Ambient Display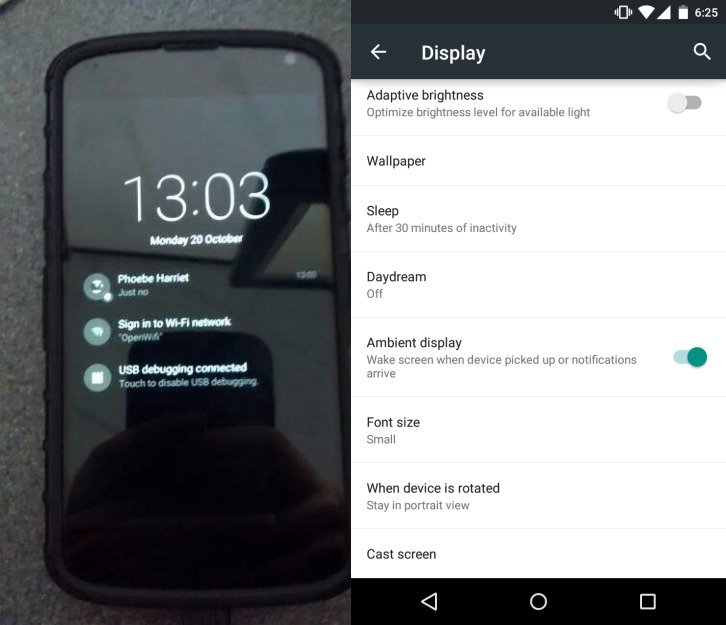 This Xposed module is specific for nexus and some other devices. When you have Ambient Display on your devices, then your backlight will blink whenever you receive a notification from any of the installed apps.
This module proves to be the best for people who have to attend meetings and cannot check their phones for various notifications. You can easily club this module with various apps like WhatsApp or Messenger get its notifications using the Ambient Display Xposed module.
Download this best display module from the following link.
XuiMod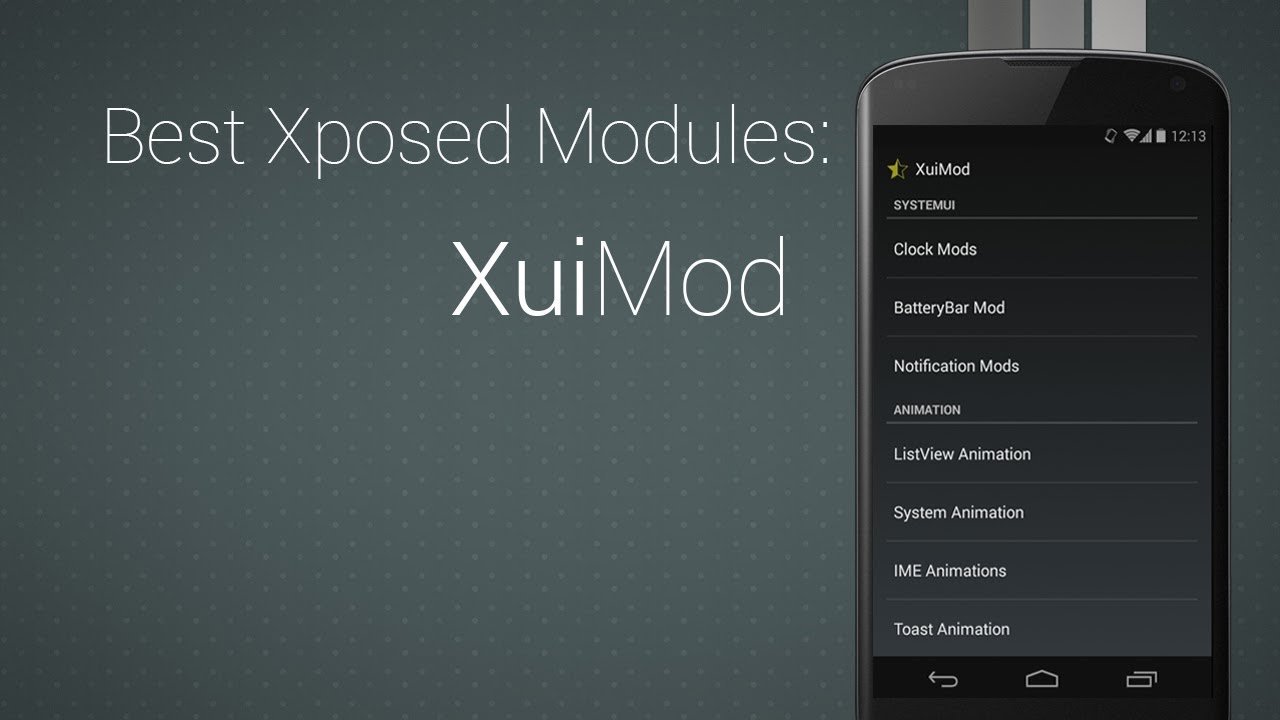 Another best Xposed modules for Android in 2018 is XuiMod. With this, you can now enhance your stock ROMs with new and awesome MOD. This Xposed module is all about your stock Rom and customizing the ROMs.
Along with various unique features, you also get a collection of Custom ROMs. If you have stock ROM installed on your smartphone, then I'm sure that you want various Custom ROM features on your device and that also without Flashing your ROM. And so with the help of XuiMod, you can definitely add more features. Check out the download link below.
Download XuiMod, the best Xposed module for Marshmallow from here.
Awesome Pop-up Video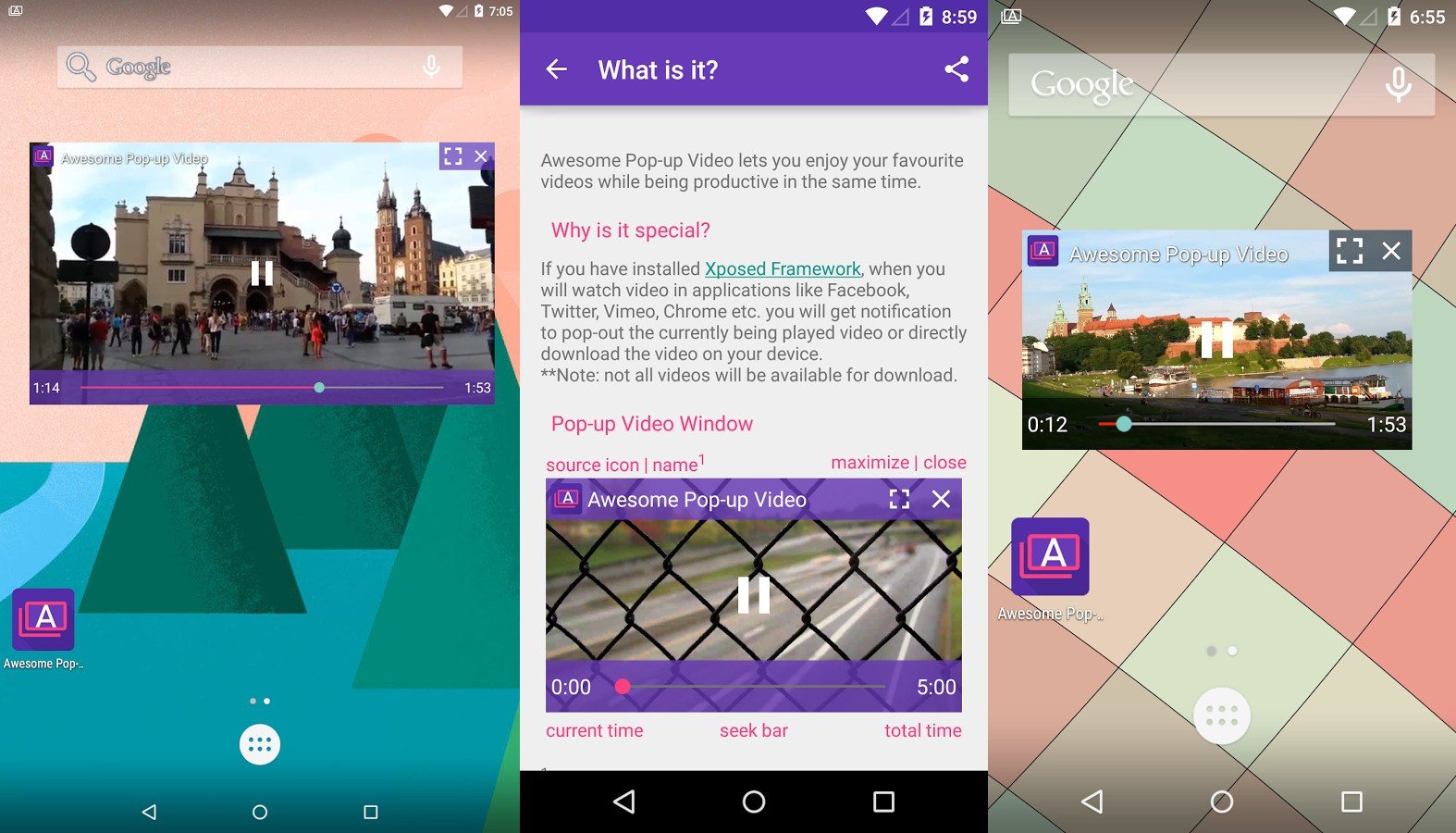 The last application that we are discussing here is pretty great. The Awesome Pop-up Video module allows you to watch videos in a pop-up window. Various smartphones from Samsung and Coolpad allows you to do multi-tasking.
So now with Awesome Pop-up Video module, you can enjoy the video while working on various apps. Many times you receive a message when you are watching a video, and so to read it you have to close the player. But with this application, you can complete both the process simultaneously.
Download the module, for free from here.
The set of Android Xposed module change with the Android user and their usage and requirements. We hope that this list of 10 best Xposed Modules will help you tackle your apps more efficiently. These were our personal favorite, share your favorites as well in the comment section below.