Windows Spotlight is one feature that many Windows 10 Users love to use. However, there are some issues that started bothering many people. It's the issue of Windows Spotlight Not Working or not showing and even Windows spotlight stuck o the same picture. I know that you guys want a solution for it and that's the reason I am writing this article explaining 4 different ways to Fix Windows Spotlight Not Working Error in Windows 10. 
You can apply any of the 4 methods and your problem of Windows 10 Lockscreen being stuck will be solved.
The difficulty level of applying these steps is very easy and with the snaps attached to each step, I don't think it will be a tough task for you.
Check another Windows Fix: WSAPPX High CPU Usage Error Issue: What Is It and How to Fix It?
What is Windows Spotlight?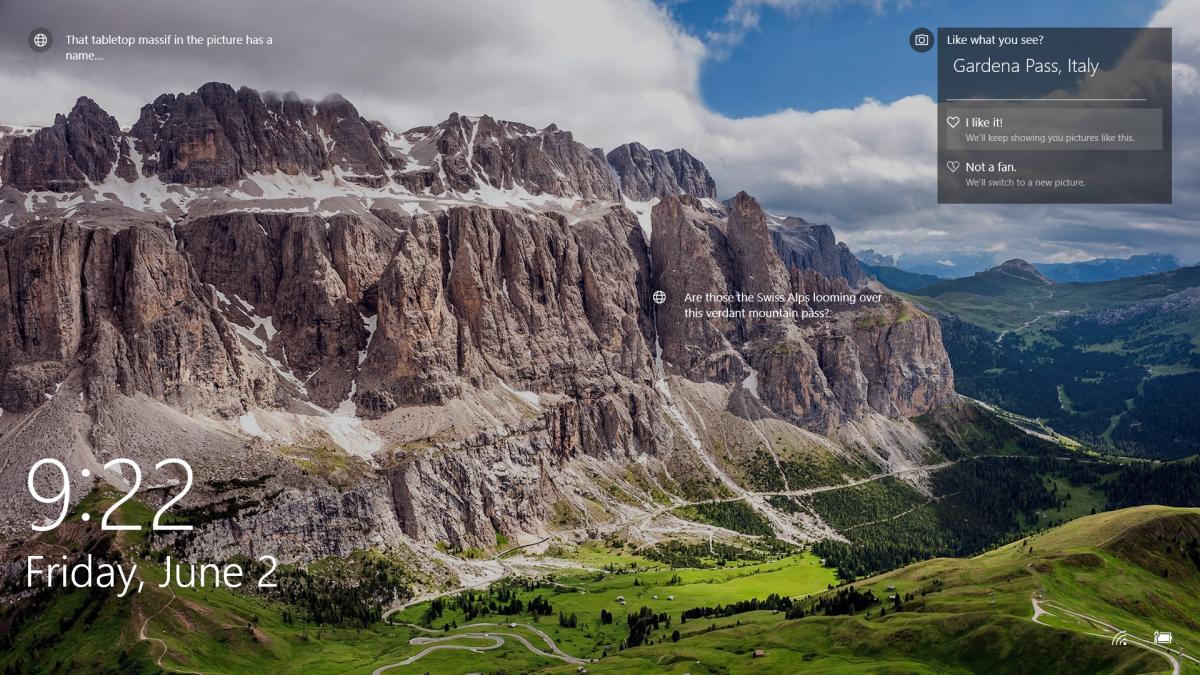 Windows 10 has a nifty feature called Windows Spotlight. This feature downloads images and advertisements fro Bing. Then, these pictures and ads are displayed on your lock screen. Although, You can also select if you wish to get less or more images of the same kind.
You're also given the option to give feedback whether you like the picture or not. It also provides information regarding the location. This great feature is very popular among all the Windows users. It adds color to your lock screen.
What is Windows Spotlight Not Working Error?
All of a sudden, many users have started complaining that their Spotlight isn't functioning properly. Either the same picture gets displayed on and on or it gets disappeared.
This problem can be caused by a couple of reasons. You might have a proxy setting enabled or the spotlight folder is corrupted.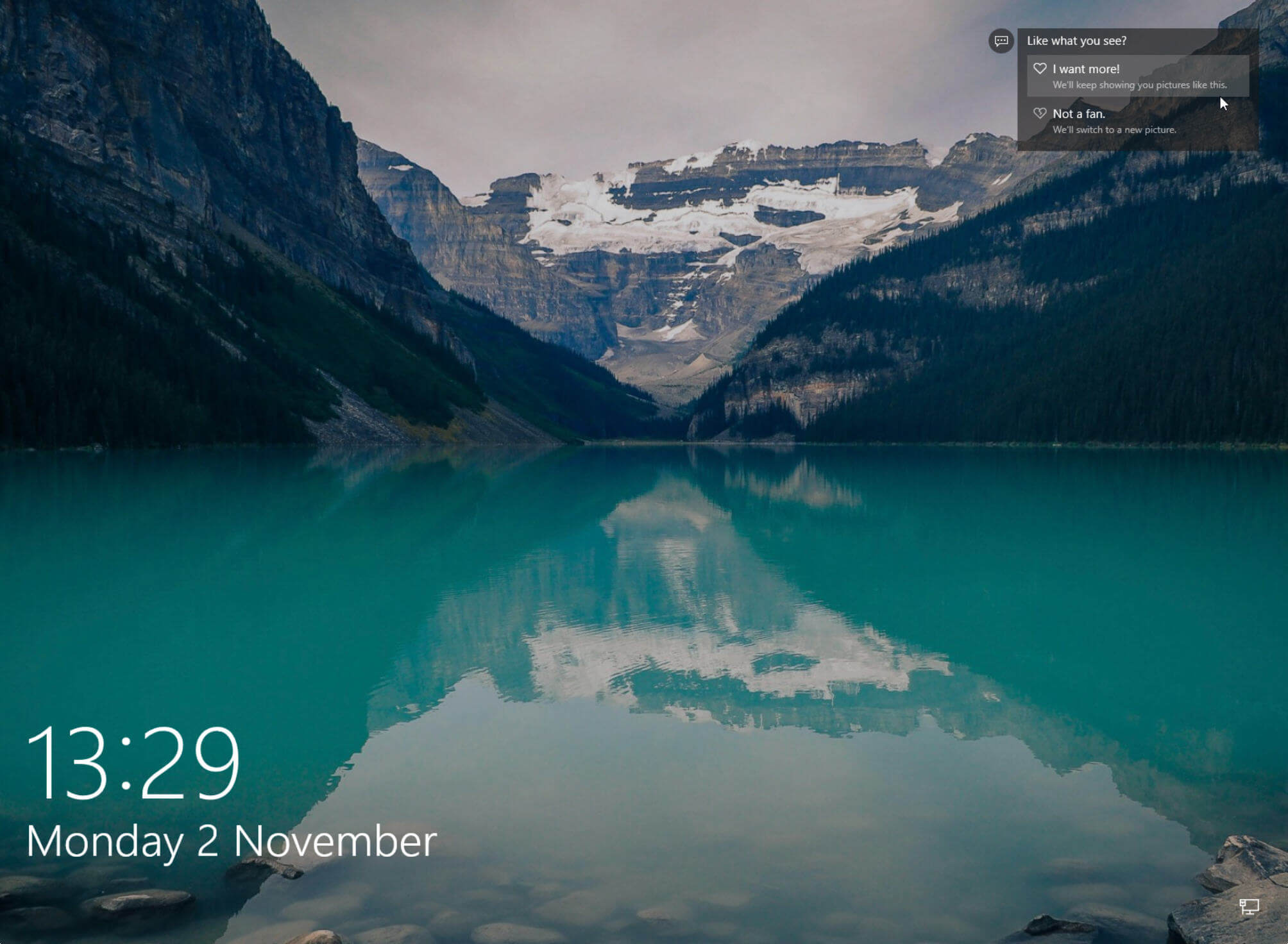 How to Fix Windows Spotlight Not Working Error
I have listed a few solutions that might be helpful to fix your lock screen being stuck issue. You don't need to use every one of it. But, if the 1st solution doesn't work out you can move to the other solutions.
1st Solution: Re-register Spotlight App
2nd Solution: Disabling Proxy Settings
3rd Solution: Turning the metered Connection off
4th Solution: Disabling Calender and Mail from Lockscreen
Let's start with the first solution.
1: Re-register Spotlight App
The first thing we should try to solve our spotlight image stuck problem is to re-register the spotlight application. Before starting the process, make sure all of your work is saved and close all application.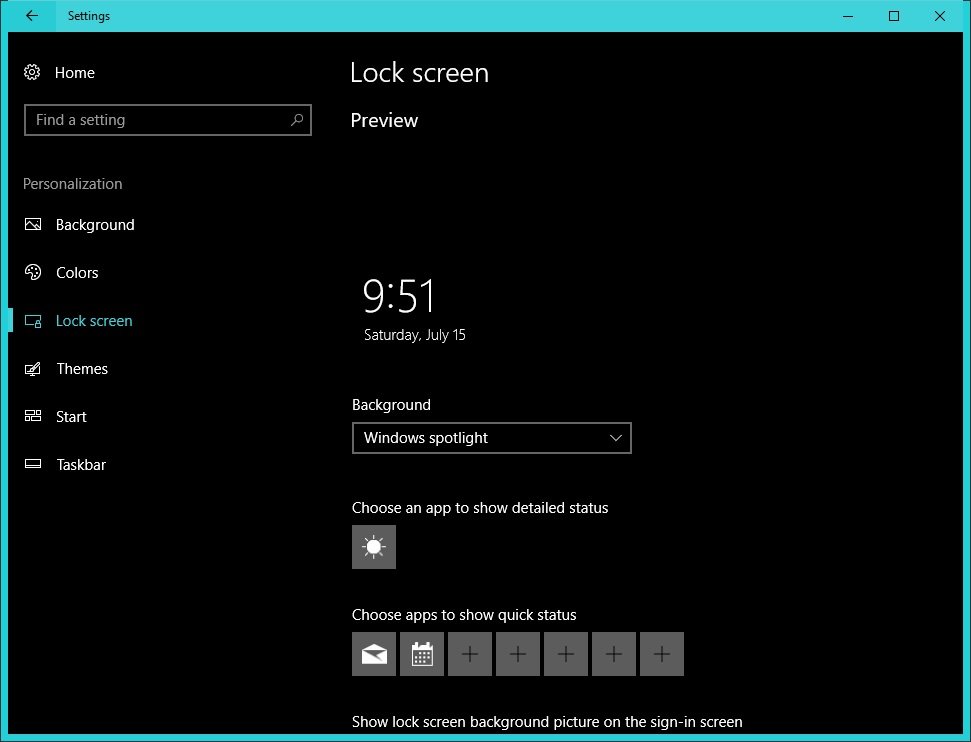 Step 1: Launch the search bar by pressing Windows + S. Type "Cortana" in the space box. Click and open "Cortana and search settings".
Step 2: In the settings menu, uncheck all the options. Thi will switch off Cortana from your computer.
Step 3: Launch the search bar again and type "lock screen" this time. Open the first result in the options.
Step 4: Under the lock screen settings, select "Picture" from the drop-down menu. Wait for the picture to get reviewed properly.
Step 5: Close the settings and again open the search bar. Type "Powershell" this time. Right click on the result and then click on "Run as administrator".
Step 6: Powershell will start executing the list of commands. Press Enter after each command. This process will take a while to complete. Be patient and let the commands execute properly.
Step 7: Installation of Windows Spotlight will get refreshed through these commands. By using the same method we used earlier, Re-enable Cortana.
Step 8: Open lock screen settings and Re-enable Windows Spotlight. Make sure that you have an active Internet connection without any proxies.
You might have solved your problem. Now check if you still have the problem. This method shall solve the problem of Windows Spotlight Being Stuck on one same picture. Anyways if you still have the error, here's the second solution.
2: Disabling Proxy Settings
If you're using proxy settings for your university or work, it is possible that this may be causing the issue. Proxy settings enable another way for the internet to work. This is done at places like institutions or workplaces. These places don't allow full internet access or monitor it.
You should try disabling the proxy server. Then get an internet connection without proxy and check if this solves your case.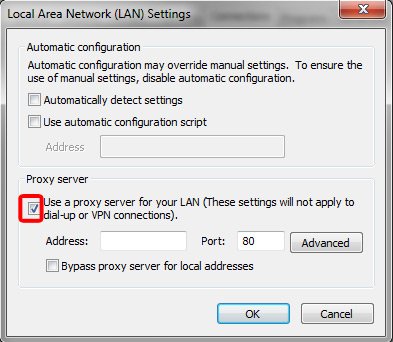 Step 1: Launch the search bar by pressing Windows + S. Search "proxy" in it.
Step 2: Press the button "LAN settings" present near the end of the window.
Step 3: Uncheck the option of "Use a proxy server for your LAN" and then press OK. It will save the changes and you'll exit the window.
Step 4: Check if your issue is solved.
3. Turning off the Metered Connection
Metered connection flags a specific connection as metered. It is a setting which is present in network or Wi-Fi settings. In this protocol, the usage of data is decreased. It is done by disabling some of the Window's features and applications.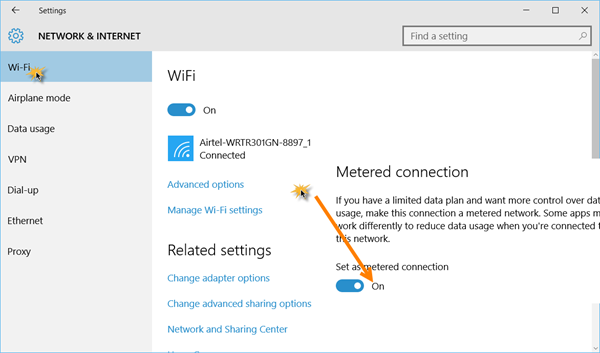 This also points towards the Windows Spotlight as it also regularly downloads images. We can try fixing your problem by disabling he metered connection using the following steps:
Step 1: You need to first make sure that you're connected to a network with working internet connection. Open the search box by pressing Windows + S. Search for "settings" in the box and open the first result which comes forth.
Step 2: Then, click on the option "Network and Internet" from the list of options available.
Step 3: Once the "Network and Internet" settings open up, select the "Change connection properties" option. It is available under the subheading of Network status.
Step 4: To disable the connection, click on the checkbox of "Set as metered connection". This process will automatically remove your network from the list of networks flagged as metered connection.
Step 5: Now, go and check if your problem is solved by this process.
4: Disabling Calender and Mail from the Lock screen
Windows usually syncs with your live account. It is also done to fetch information about your calendar and email. These utilities can also be shown on your lock screen. These are enabled by default.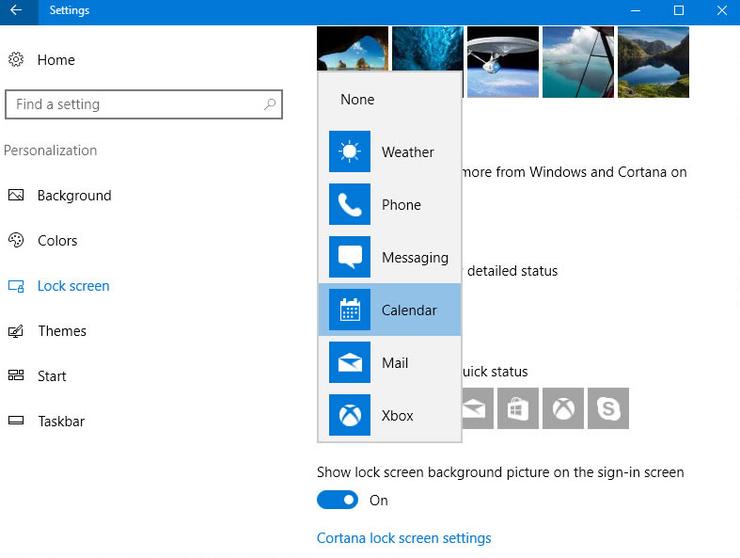 However, This can happen that there might be a problem with the synchronization process. Due to it, your utilities are not being updated along with the Windows Spotlight. As spotlight refuses to load images due to this kind of updating error.
If we disable the calendar and mail from your settings, there is a chance that it might solve your problem. Follow the steps to disable these utilities:
Step 1: Open the search box by pressing Windows + S. Type and search for "Weather" in the dialogue box. Open the first result.
Step 2: The "Weather" will open. Click on the settings icon available at the bottom left of the screen.
Step 3: Go to the General tab and scroll down. You'll find a setting named "Launch Location" here. Now, make sure to save is as "Default Location". Exit the application once you make the desired changes.
Step 4: Again, open the search box and search for the lock screen. Open the 1st option which comes forth.
Step 5: Open the lock screen settings and click on the Mail icon. It is available under the heading "Choose apps to show quick status". Reach the top of the option and select "None". Do the same for "Calendar".
Step 6: Now, Uncheck the option "Show lock screen background on the sign-in screen".
Step 7: After you make these changes, press Windows + L to check if the Spotlight started working again. Restart your computer, if it didn't.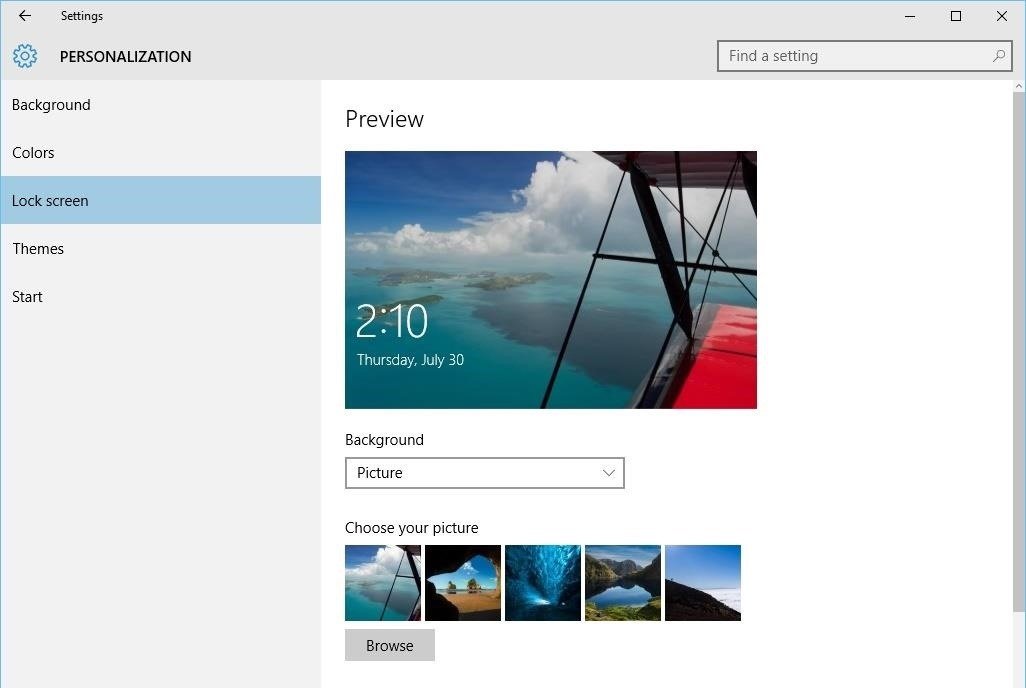 So those were the 4 methods that you can use in order to fix this problem. We highly recommend the first method as it will easily fix the problem of Windows Spotlight being stuck on the same picture.
Anyways do try other methods as well.
Summary
I've listed as well as explained these solutions. You can easily go through the steps and solve your problem within a while. But, you need to be patient while following the solutions. Also, carefully complete every step. So that, you don't have to get tensed more.