Worried about how to turn off Google Assistant? Feels like your Google assistant is disturbing you? Feels like it is interrupting you between some conversations or in your lonely time?
Don't worry you are at the right stop. Here I'm going to show you easy methods to turn off Google Assistant on your device.
Google Assistant is a very useful robotic feature you could make use in your android mobile. Google, as you know, runs on every platform. Whereas Google assistant works on android perfectly. While in other platforms it is not so beneficial. With it, you could perform so many activities, just from the home screen of android. You don't need to go to phone records, search contact and then connect the call. Instead, you could just say "OK Google, call Naresh" and the job is done. In this way, you could perform the rest of your activities, just from your home screen.
However, sometimes it can be annoying too. Suppose you are in a conversation with someone and in the middle of the conversation Google assistant pops up. It starts recording your voice and searching for irrelevant things to you. Sometimes it may happen, it pops up when even your mobile is in rest mode. Then you need to go to mobile and close the application opened by the Assistant. This part of the act is too much annoying about Google assistant that you don't want to use it anymore.
You might also be interested in:- How to Disable Superfetch and Prefetch in Windows 10/8.1/8/7
In this article, I'm going to tell you "how to turn off Google Assistant". This includes complete deactivation of the Assistant and also temporary deactivation of Google assistant from home screen. So let's start with our article.
Turning off Google Assistant
Every android depending on different brands has this tendency to make things a bit different from others. I always get stuck when I apply the changes of one android to another. Sometimes it is just an icon change. You can't follow the same methods every time. Go through the article very carefully applying all methods. Surely anyone of the method will satisfy your need.
Turning off Google assistant can be done by two methods:-
Disabling it from home screen
Deactivating it permanently.
To disable Google Assistant follow the step in "Disabling from home screen". If you want to disable it permanently jump to "Turning off Google Assistant permanently". So, let's start with our methods.
Disabling from Home screen
Almost every new android have Google Assistant by default as their home button. This is too much annoying. Every time you open the phone and the Assistant pops up. To remove it as the home button, follow the short and easy steps mentioned below.
Turn on your mobile.
Go to "settings" which is denoted with a gear icon.
Select applications under settings. In some android, you have to go to Installed applications.
Go to default applications, a new screen of only default apps will be popped up.
Tap "Default Launcher".
In the new screen, you can see the app which is selected as the home button, change any other app you want other than Google assistant to remove it from the home button.
In some newly launched androids, you can't follow the same method to change the default application of the home button. To do the same you need to follow the steps mentioned below.
Open "Settings" from your android.
Select "Home Screen and recent" under "System and Device".
Now select "Default launcher" on the new screen which pops up.
Select the application you want as your home button other than Google assistant.
By following these methods, you have successfully removed the Assistant from your home button. Now whenever you press the home button, it will take you to the applications you have selected as default. If anytime you want the Assistant back as your home button again, follow the same steps and select it as your home button. But this is a temporary method of removing the Assistant from your Phone. If you want to remove it permanently, follow the next method.
You need to read this article:- 8 Essential Alexa Security Tips
Turning off Google Assistant permanently
Before moving forward for permanent deactivation, I want to suggest you to not deactivate the Assistant permanently. It saves you time. If you are stuck in an unknown place, with the help of this Assistant you could easily find your destination. You could do the reservation very easily. Even searching for sites is not required. You just need to say what you want and it will give the answers in seconds. So, if you are having any trouble while working with Google Assistant then maybe the SearchEngine Guide may help you.
If you still want to deactivate it, follow the various methods below to do the same.
Deactivating from Home button
Follow this step, if you have Google Assistant as default application of home button. If you don't have the Assistant as default application of home button, proceed further for the next method.
Press and hold the home button.
Release the home button, when the Google assistant pops up. You can also say "Hey Google".
Tap the Explore icon located either on the bottom right corner or on the top right corner of the Google assistant screen. This is denoted by two symbols, both work the same.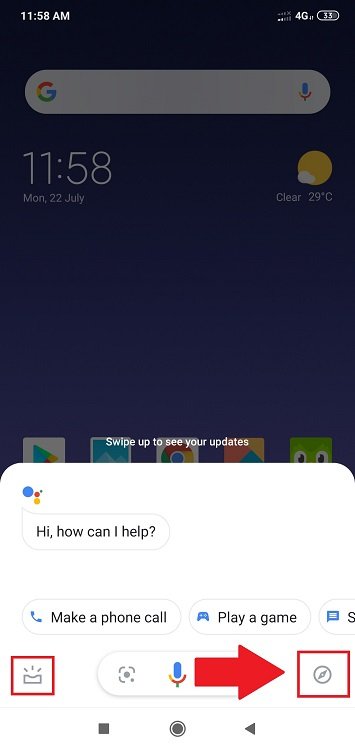 Tap the profile picture icon located on the extreme right corner of the explore screen. In some android instead of profile picture icon, you can see three stacked bar in a row. Both work the same.
Select "Settings" from the pop-up screen.
Now select "Assistant"
Select Phone under Assistant devices.
Unselect the blue slide button next to Google assistant.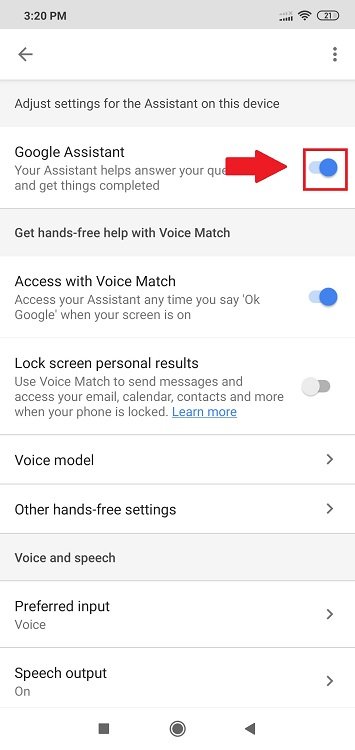 So, this will result in the deactivation of the Assistant with the help of the home button. To deactivate it from Google app follows the upcoming method.
Deactivating from Google application
This method is almost similar to the above method, just a few more steps added. Follow the steps below to deactivate the Assistant from Google application.
Open settings from your phone.
Go to Google
Select "Search, Assistant & Voice"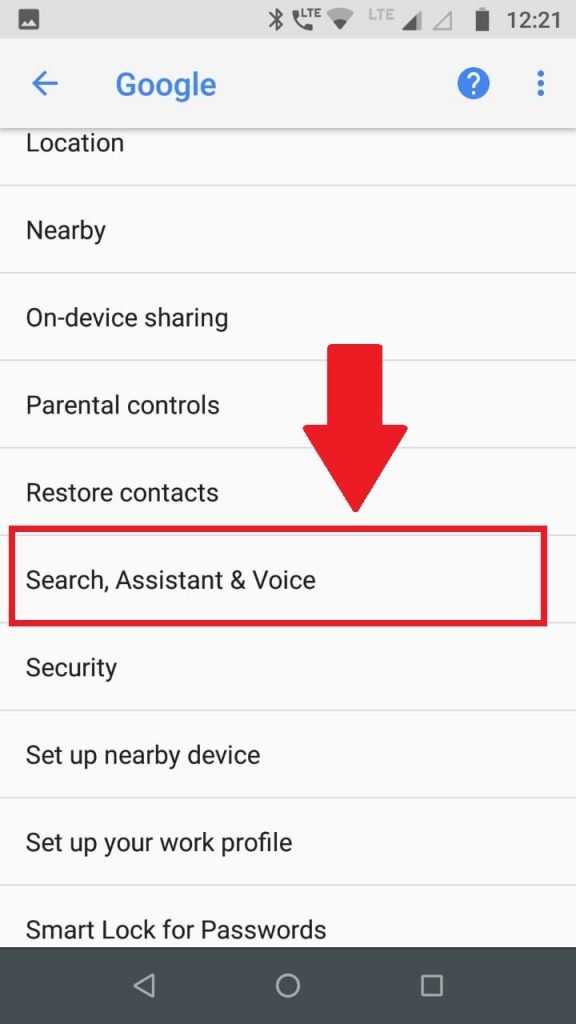 Now select "Settings" under Google Assistant.
Select "phone" under Devices.
Note – If you are unable to find phone under devices, follow the previous method after "Select "Settings" from the pop-up screen."
Unselect the blue slider button next to "Google Assistant"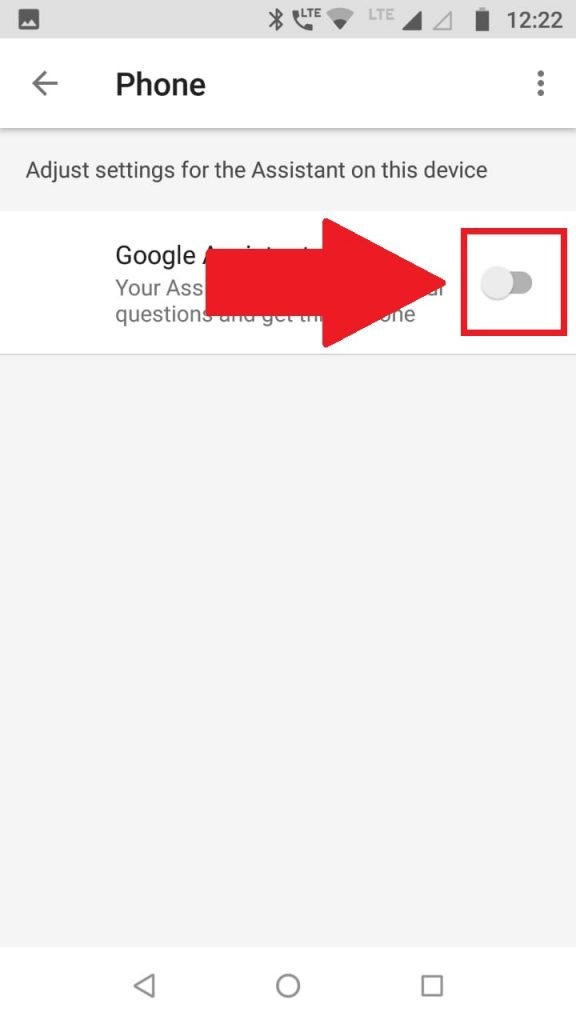 You can also perform the same task by going to settings of Google app icon of your android device.
Congratulations, you have successfully deactivated the Assistant from your android device. Now it will not annoy you and disturb you between your works. But if anytime you feel to activate it again, follow the same steps and select the blue slider button.
Consequences of Deactivating Google Assistant
So finally, you have successfully learned all the methods mentioned in the article above. You must have already deactivated your Assistant or is going to do just now. But there's a lot you will be missing after deactivating it permanently from your Phone. The Assistant can be a lot useful for you. It provides you with various interesting and important articles based on your interests. I recommend you to disable it from the time being and not permanently deactivate on your phone. You can find the method to disable the Assistant on your device at the top of our article.
You may also need this:- How to Add Music to Google Slides
So that is the end of our article. I hope you have properly followed the same steps on your computer. If you are having any difficulty or queries or doubts regarding any of the methods mentioned above. Feel free to mention them in the Comments Section below. I'll be more than happy to help you with it. I hope now you don't have to search anymore 'How to turn off Google Assistant' on the Internet.