Spyware is a type of computer virus that silently monitors all your activities. The spyware can access your chats, contact numbers, photos, social media accounts, location, camera, and microphone. It means the hacker can use all features of your mobile phone. What makes spyware even more dangerous is their ability to track your location, open your camera, and listen to your surroundings.
This type of virus works in the background and is designed to keep itself hidden. You might think this is only the job of an elite hacker who would have nothing to do with you. Unfortunately, this is no longer the case. Any layman can now learn how to track a phone location without any background in information technology. You can't fight these people who work from dark. The best you can do is keep your mobile phone safe.
Put Two Factor Authentication on Accounts
Your Apple or Google account needs extra security. These accounts have all information about your devices. For example, Google has your search history, bookmarks, downloads information, saved passwords, and saved credit cards. There might not be much within your mobile phone that the exploiter can use to his benefit. So, hackers might try to access these accounts for extra information.
They can also hack your emails first to gain access to your mobile phone. It's best to use two-factor authentication for extra security. No one will be able to log in to your accounts until he knows the password and also has access to your mobile phone or another security email you might have associated for extra security.
Do Not Give it to Strangers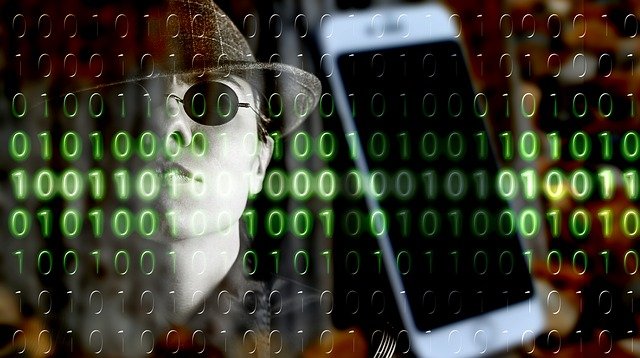 According to Independent, over one billion mobile devices are at risk of being hacked. Whether it's an acquaintance or someone in need, never give your mobile phone to someone you don't trust. The best and easiest way to get inside your device is by physically accessing it. There are ways to hack a device remotely, but that requires a professional level of hacking skills.
The person can quickly install a key logger or similar tool as soon as you hand them your mobile. You won't be able to tell if there is a new application as spying tools work in silence. You should also be wary of people who could gain benefits by hurting you. It's also very common for former spouses or partners to try such things.
Use a Strong Screen Lock
This is basic, but it makes a great difference. No ordinary man can break that password unless he has seen you apply it. You should try to set an intricate pattern or password that no one can memorize just by seeing you. This would also protect your privacy from the hands of your own family members.
Don't Install Apps You Don't Understand
You might find many useful applications in the store. Some of them even offer things that no one believes possible. Remember, if you see something that is too good to be true, it is too good to be true. Consider it a trap and don't install them.
Only download and install applications that have thousands of downloads and most positive reviews. You should also make sure that you don't fall victim to fake reviews. You might be misled to installing spyware on your mobile phone yourself.
Keep Checking Installed Applications
There is a possibility that you might have already become a victim of spyware. You should go to the Application Manager of your mobile phone and check all installed applications. Uninstall and completely remove all applications you don't recognize.