Hey fellas! Are you one among the millions of Android users. Cheers! we are all on the same page. No doubt, Android is the most popular mobile operating system. Being installed on the majority of devices out there it's no surprise that the vast majority of mobile malware targets Android. For this reason, by default most Android devices do not allow installation of software from unknown sources such as app stores outside of the officially sanctioned Google Play.
You're running your mobile and data into a danger if you are using some third party software or app. Therefore, you must be wise enough to have an Android antivirus or a security app installed on your device. In this article, we're going to highlight 10 Best Antivirus for Android that you must Install in 2018.
Check More Posts On Web Security:
Best Antivirus for Android

Without wasting any more time, here's the list of Free and Best Antivirus for Android.
360 Security – Antivirus Boost
CM Security.
AVG Antivirus Security
Bitdefender Antivirus Free
Avira Antivirus Security
 Avast Mobile Security
AndroHelm Mobile Security.
Dr. Web Security Space.
Eset Mobile Security and Antivirus.
Kaspersky Internet Security.
Best Free Antivirus for Android in 2018
Let's now have a more detailed look at all the Android Antivirus Apps that are mentioned above on the list.
You can install any Antivirus on your Android Smartphone based on the features and your requirements. But I recommend you to pick and install only 1 antivirus apps instead of having multiple Android Antivirus Apps installed on your device.
360 Security – Antivirus Boost

One of the Best Antivirus for Android and trusted Trusted by 200 million users.
360 Security is number 1 all-in-one power cleaner, smart speed booster and Android antivirus app that optimizes your background apps, memory storage, junk files & battery power, keeping your device safe from all type of virus and trojan. It provides free security protection for Android phone along with the additional features like Speed Booster, Junk Clean Master, Anti Spyware and Virus Remover and many more.
CM Security
The original CM Security had now upgraded its name to the Security Master. : This app protects not only your phone but also your privacy. It facilitates you with the features of Antivirus along with VPN, AppLock, Battery Booster and redefined the scope of Phone Security. Security Master introduced the latest feature named Intelligent Diagnosis.
It lets you detect your phone status, including Antivirus, Junk Clean, and Phone Booster time to time. Hence this app provides you all the necessary features to keep your phone safe & healthy.
AVG AntiVirus FREE
Over 100,000,000 people already installed AVG's antivirus mobile security apps. So what are you waiting for? Go download this app now. Get AVG Antivirus Security FREE on your Android device and protect your mobile from harmful viruses and malware.
This app will give you effective virus and malware protection, phone locator, task killer, app lock, call blocker, Wi-Fi Scanner and photo vault to help shield you from threats to your privacy and online identity.
You can even keep your personal data safe with App Lock, Photo Vault, Wi-Fi Security Scan, and App Permissions advisor.
Bitdefender Antivirus Free
Bitdefender Antivirus Mobile Security is an app that you will find on every list of Best Antivirus for Android. This app offers flawless malware protection with a wide assortment of other features.
Bitdefender's Antivirus Free is a powerful and fast solution that uses in-the-cloud scanning technology to arm your Android device with the very latest industry leading virus detection. Without slowing down your Android or draining your battery this app work so efficiently and is totally free.
Avira Antivirus Security
Avira Antivirus Security offers a complete security package to Android users. Except from scanning it has an anti-theft feature along with backup solution. It scans installed apps, malwares coders with a positive and negative sign. Photos, videos, passwords, and the credit card details you forget about, will all be protected with Avira Vault.
Like the others, this too has a map and location service that will assist with locating a stolen device.
Avast Mobile Security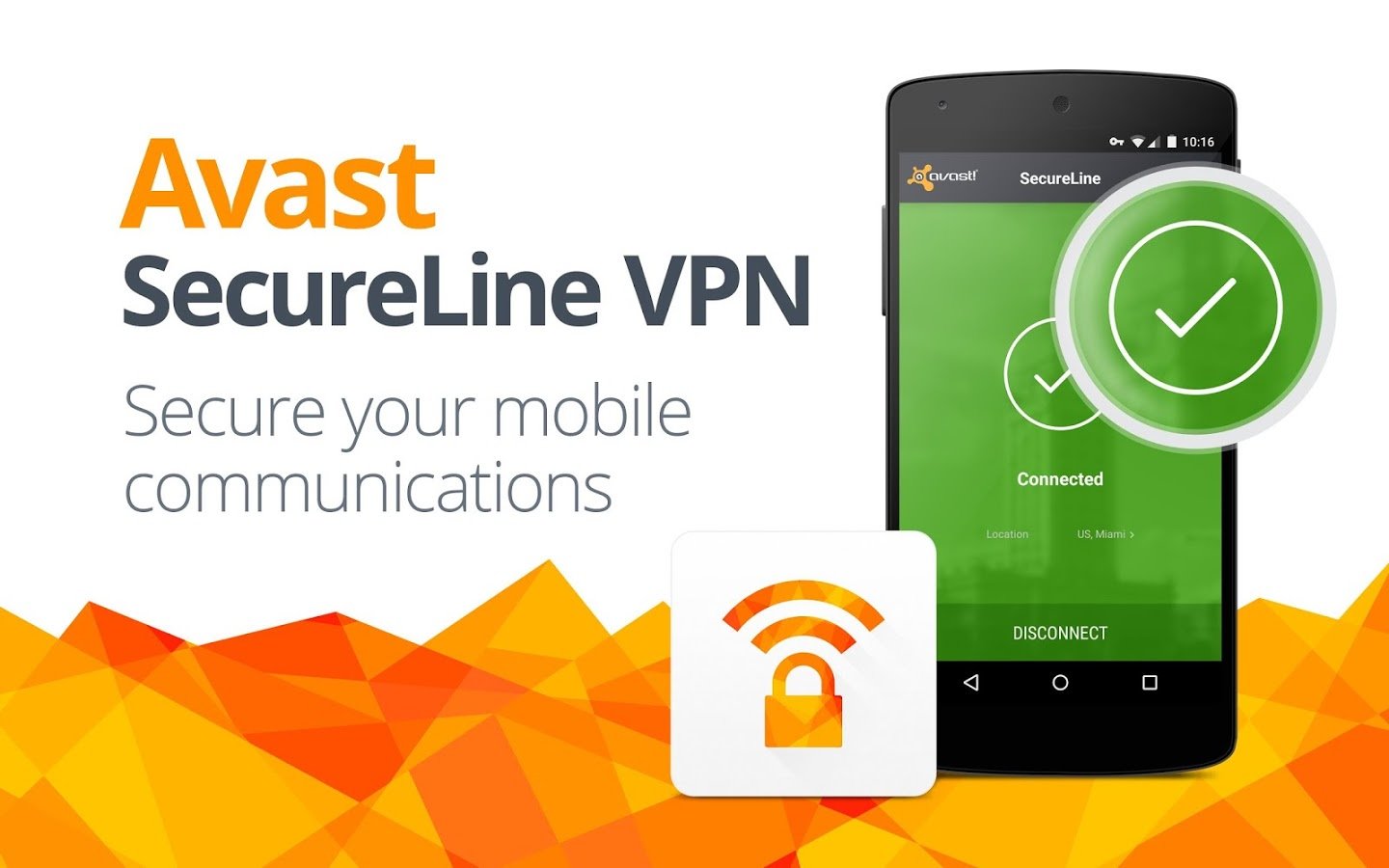 The Avast Mobile Security application is focused on keeping a track on your online presence. This app keeps a watch on your activities like online messaging, shopping, banking, etc. During this it makes sure that your private information stays secured and prevents any kind of leaks.
The main problems are faced when you're connected to an open WiFi network. In this case, there is a high probability that your private information gets leaked. Avast mobile Security notifies you against any such threats. It is a big brand name in the arena of mobile antivirus.
AndroHelm Mobile Security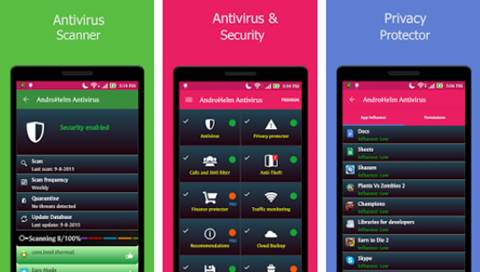 AndroHelm Mobile Security is an excellent free solution for protection of your Androids based Smartphone, phones or Tablet and web security. During installation and start of work, it quickly discovers troubled places to repair them.
Plus it continuously automatically scans all types settings in real time mode. And the best part it completely Free.
Dr. Web Security Space
Another Top and Best Antivirus for Android Phones in 2018!!
Dr. Web Security Space provides superb protection from all kinds of threats for mobile devices, Anti-virus for TV sets, media players, and game consoles based on Android.
The product is free for 14 days, after that, you need to purchase a commercial license valid for a year or more. But you can use Dr.Web Security Space for Android for free if you purchase Dr.Web Security Space or Dr.Web Anti-virus for your PC/Mac.
Eset Mobile Security and Antivirus
Eset Mobile Security is one of the best antivirus and antimalware antivirus for Android smartphone or tablet. It have a intuitive and easy-to-use interface which protect you against Proactive Anti-Theft and Anti-Phishing. 
After download, you will automatically get 30 days for FREE to try out all the cool PREMIUM features and to experience what having a fearless Android experience means. Enjoy safer technology without thinking about ransomware, adware, phishing other malware while checking your emails, downloading files or simply browsing the web.
Kaspersky Internet Security
Kaspersky Internet Security is free antivirus and phone security solution for Android devices by Kaspersky Lab.
It is a FREE-to-download antivirus solution to help keep phones and tablets – that can be even more vulnerable than your computer – as well as your private information secure from online dangers. Our new App Lock feature also protects personal data from prying eyes.
So this was the complete list top 10 Best Antivirus for Android users according to us. With the increased number of daily threats and also use of mobile banking, it is really important and recommended for you to start using an antivirus or a security app on your mobile phone. 
In case we have missed any potential candidate please let us know through comment section. If you enjoy reading our article please share and keep visiting out website.