For Android users, Google Play Store is the Android market to get all the latest, trending apps for their smartphones. It is the platform from where the users download the apps available for the Android OS and install it. Also, the users get to update their already installed apps. But sometimes due to the increasing demand for apps, you might face the Google Play Store Error 924. New apps are being launched every day and so in order to download it users visit Google Play store very often.
Downloading and installing apps from Google Play store is very easy, but still, there are chances that you face some error codes. So try these methods to fix the error which says that the app cannot be downloaded.
Error 924 occurs many times while installing Whatsapp or Facebook as reported by many users. 
What is Error 924?
The Error 924 of Play store is a common error that can be fixed easily. It doesn't take a lot of time and expert guidance as you can fix it with some simple and easy to do remedies. Whenever the Android users face the error, they tend to worry. But there is nothing much to worry about it as it is not caused by any kind of malware or virus attack. Sometimes it happens that you try to download an app but instead of completing the task, Google Play Store displays an error code which reads-
"App name" can't be downloaded. Try again, and if the problem continues, get help troubleshooting (Error code:924).
The problem is not as grave as it seems and can be fixed without any technical assistance. Though the reason behind the error is not known completely, some users suspect that malfunctioning of the software or a data crash causes the error.
Sometimes poor Internet connection leads to the prevention of the app from being installed easily. Or sometimes if the Google Play Store is being updated in the background of the Store's cache or Data can be the cause of this glitch.
How to Fix Google Play Store Error Code 924?
Since we are not sure about the reason that causes this error 924 of Google Play Store, there is no certainty that which method mentioned below will fix the error for you. And so in this section, we will be discussing the various possible methods that are a potent enough to lead you out of the error. Also if you think that you encountered any of the above conditions like lost Internet connection or some software crash, then you can go with the specific troubleshooting way, if not then you only have the hit and trial option left.
Method I- Clear Play store Cache and Data
One of the simplest ways to fix the error code 924 is to restore this unbelievable rich Android market to its purest form. And you can do this clearing all the cache and cookies. When it is free from all the data or content shared as cookies in respect to this Store over your usage period, then it will let you download and install any app that you want on your Android device.
To complete the process, just follow the given steps.
Step 1: Visit the Settings of your phone. And then click on "All" to open the complete app list.
Step 2: Now scroll down to locate Google Play Store.
Step 3: Next click on "Clear Data or Cache".
That's it. As your cache and cookies will clear up, you can try to download or install the app of your choice. If this doesn't help then you can try the next method.
Method II- Uninstall the Updates of Google Play Store to fix the 924 Error
Another effective method that you can try to fix this common error of Google Play Store is by freeing Google Play Store from all the updates. Restoring it to its pristine form will help you out of the issue. And so if you follow this step-by-step instruction to uninstall all the updates of the Play Store.
Step 1: Open the Settings of your phone, and then click on Apps.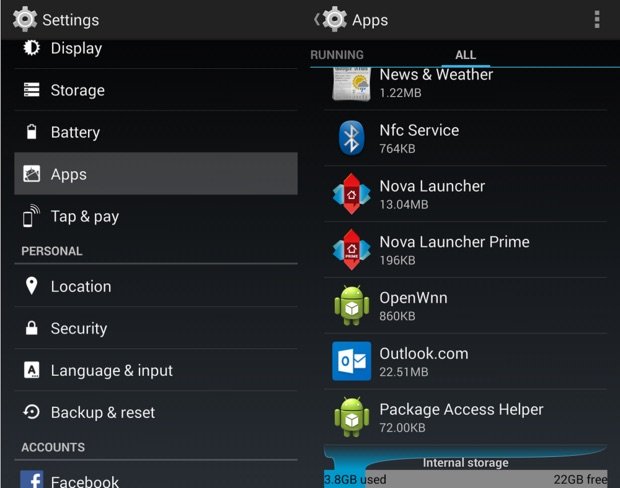 Step 2: Now swipe to the left so that the complete list of all the apps open. And then scroll down to Google Play Store and select it.
Step 3: Now click on the Uninstall Updates option. Within a few minutes, the process will complete.
As mentioned above you will have to wait for a few seconds or minutes, after which you can try to download and install any of your wanted apps. To make sure that this process works you can close all the other apps that are working in the background. This is another successful method to fix the issue, however, if you are still stuck with the error, then try the next method.
Method III- Remove the Gmail Account and Re-Add it
Another tried and tested method to fix the errors related to Google Play Store is deleting your Gmail account and then re-adding it. It might seem like a cumbersome task, but it will surely help you to fix the issue. The method takes a few minutes and is the safest of all with no loss of any kind of data. So follow the given steps, in case you are not sure how to do it.
Step 1: Open the Settings of your Android phone. Then click on Accounts and select "Google."
Step 2: Now from the list of accounts running on your phone, select the account that you are using for Google Play Store. And then click on Remove Account option.
Now after removing the account, follow the given steps in order to add it back
Step 3: Return to the Accounts section under Settings. Then click on Add account.
Step 4: Next click on Google. That's it. Now just give in your account details and your Gmail account will be configured again with the Play store.
Now you can try to install the app or update the already installed ones. This method is just like switching off your mobile phones when anything goes wrong. But is any of the above-given methods doesn't work, then we have this last method that will help you tackle the situation of Play Store error 924.
Method IV- Fix Error Code 924 through Factory Re-Set
The last and the ultimate method to try against the error is the factory reset method.
This method will surely fix Error 924 Whatsapp or Error 924 "any app". 
We are discussing the method at last because it proves to have a deleterious effect on your data. So it is advised that before you try this method, you have a complete backup of all the contents and data on an external memory device like a pen drive or on the cloud. Check out the following steps to factory reset your Android phone and fix the Google Play Store error 924.
Step 1: Visit the Settings of your phone. And then locate "Backup and Reset" and click on it.
Step 2: As a new window will open, select the Factory Data Reset option here.
Step 3: You will observe a tab saying Reset device at the bottom, click on it. And then finally hit the ERASE EVERYTHING option.
Your device will restart automatically and you will have to complete the resetting process.
Also Read: How to Fix Error 492
Many times you face cryptic error messages from Google Play Store displaying different numbers. All the error messages are a little different but can be fixed by some easy methods. If you were facing the Google Play Store error code 924, then we hope that now you know all the possible solutions to fix it. If you still are stuck on the error, then do let us know.