veryone these days is addicted to smartphones, even your little kids. An age of 5 to 10 years, where your child continues to grow both physically and mentally; when your child gradually evolves and develops new exciting abilities and skills daily. Finding him or her engaged in mobile phones would surely turn you down. You would think this will constraint their growth but what if mobile phones could actually help them be smarter, sharper, and healthier. Seriously, there are some best apps for kids that are willing to offer much more.
Don't believe us, just continue reading the list of the best Android and iOS apps for kids and at the end, we both will end up on the same page.
30 Best Apps for Kids
Without wasting just a single minute more, let us jump to the list of best apps for kids;
All these apps are specially made for kids and you shall enjoy them. So don't wait any longer, free up some space and install some of these apps on your Android or iPhone device.
Drawing for Kids! Learning Games for Toddlers
Spelling Games for Kids & Parents
Animal Sounds for Toddlers
Toca Hair Salon
Learn Shapes for Kids, Toddlers – Educational Game
Yummiloo Rainbow Power
Splash Math
Ladybird: I'm Ready to Spell!
Clock and Time Learning Kids
Minecraft – Pocket Edition
 Toca Doctor
Kids' Vocab – Mindsnacks
On Beyond Bugs
Know Abacus
Countries and Capitals
Khan Academy

Piano Kids – Music & Songs

The Amazing Digestive Journey
Me Books
Read Me Stories: Learn to Read
Educational Games 4 Kids
YouTube Kids
Pooza – FREE Puzzles for Kids
Memory & Attention Training Games Free
DragonBox Elements
Space for Kids
Great British Chefs Kids
Ergobreak 4 Kids
Brain Exercise Games – IQ test
Kids Learn Spanish with busuu
Drawing for Kids! Learning Games for Toddlers
With this app, your child will learn to draw cute characters in a fun and playful manner. The intricate combination of animations and drawings makes this app simply unique. Kids drawing games is an app which gives your kids an opportunity to explore their creativity.
Delightful sound effects, as well as fun animations, will bring lots of joy to the little artists!
Spelling Games for Kids & Parents
Spelling Game for Kids & Parent is a free fun spelling game for helping parents teach their Kids, Toddlers, and Children up to the age of 10. This app guaranteed to help parents improve your child's spelling and letter recognition whilst also enjoying the fun narration and images.
Animal Sounds for Toddlers
Animal Sounds for Toddlers is an educational game specially designed to introduce your kids to learn the animals. It's fun and absolutely ad-free. Let them discover an amazing world with fun characters who will guide them in their learning.
By simply touching the screen, your little one can interact with amazing games that will allow them to learn the animals in a simple and fun way.
Toca Hair Salon – Christmas Gift
Toca Hair Salon is a fun app for kids. Here you can cut, color and style Santa Claus beard and hair. In this Christmas edition of the smash hit Toca Hair Salon, you can choose between styling Santa Claus or a funny Christmas tree.
And best of all, it's completely free. This app help to bring out the creativity of your child.
Yummiloo Rainbow Power (£1.49)
This colorful game revolves around characters called Yum Yums, whose annual carnival has been derailed by a lack of food.
That means children get to help the Yum Yums harvest it, with the game aiming to entertainingly introduce ideas about healthy eating as they sort ripe from spoiled foodstuffs. Download here
Learn Shapes for Kids, Toddlers – Educational Game
Learn Shapes for Kids, Toddlers – Educational Game is a mobile application that helps your kids to learn various shapes.With the help of this app lets your kid discover a fabulous world of shapes for kids to acquire new knowledge and skills.
The game teaches to distinguish different geometric shapes and compare shapes for babies with the surrounding objects in real life.
Minecraft – Pocket Edition
Minecraft is an amazing creative sandbox as much as a game. In this app, children can build anything they like and share the experience with their friends.
A crash course in anything-goes architecture, its only limit is their imagination.
Toca Doctor HD Lite

Let your kids be a doctor for a day. Examine a patient and solve fun puzzles and mini-games that take place in the human body. Beautiful artwork and fun sound guides your kids through 5 different puzzles! Toca Doctor is a fun and puzzling digital toy for kids.
Kids' Vocab – Mindsnacks

Another impressive app to help children build their essential vocabulary is Kid's Vocab. It is especcially designed for 7-12 year-olds children. The app splits the learning into lessons, each with up to 20 words and phrases taught through colourful mini-games. The first lesson is free, with the full 25 unlocked with a single £2.99 in-app purchase. Get for iPhone / iPad
Know Abacus
Abacus is a wonderful mathematical instrument used for calculation. This app will help your children learn about Abacus, Numbers, Counting, Addition, and Subtraction.
This is the first step to tap the unexploited potential in their brain and unleash their mathematical capability.
On Beyond Bugs: All About Insects
This is one of the dozens of official Dr. Seuss book-apps, with an educational focus on teaching children about the world of insects "from butterflies and crickets to fireflies and honeybees". So if you want your kids to expertise on nsect then just give them this app. Get for iPhone / iPad
Toy Story: Story Theater (£1.99)
Disney's latest official Toy Story app turns the tables and puts kids in charge of the storytelling. They choose a setting, characters, props, and actions to create a tale while recording their own voice narration to be played back afterward. Buzz, Woody, and Jessie are all present and correct, among other characters. Get for iPhone / iPad
Countries and Capitals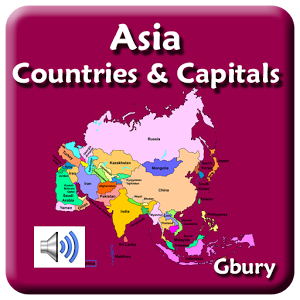 Countries and Capitals app is one of the best apps for kids that help them to learn and know about all the countries and capitals on their own. With the help of Voice assistance in the app, anyone including kids can easily manage to operate the app. It will give an idea about all the continents, countries, capital cities, currency, and flags.
The Amazing Digestive Journey
The Amazing Digestive Journey is for kids to learn about the organs involved in the digestive process and how they work together, all through play.
Starting in the mouth, kids solve puzzles to make progress down through the esophagus, stomach, liver, pancreas, and the small and large intestines. At the end, there is a fun surprise waiting for them.
Khan Academy: you can learn anything
If your child is a bit geeky one just offer him Khan Academy app. This app helps you to learn almost anything for free. Over 10,000 videos and explanations at your fingertips in math, science, economics, history, and much, much more. Download here
 

Piano Kids – Music & Songs

Piano Kids – Music & Songs is an app created especially for kids and parents to learn to play musical instruments, wonderful songs, exploring different sounds and develop musical skills.

The UI of the app is colorful and bright. It will interest you and please your child as he will learn music while playing exciting games.
Me Books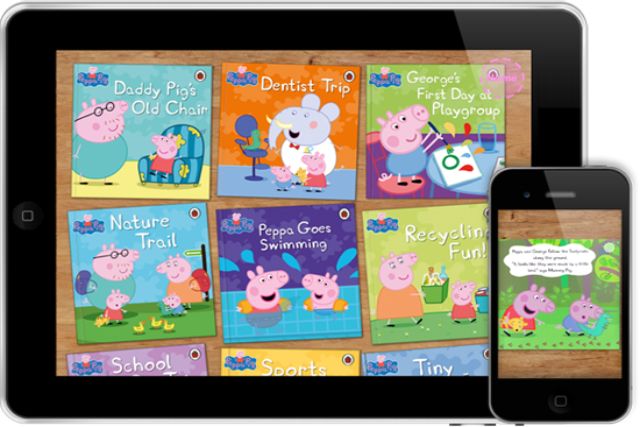 This app is worth its place on this list of best apps for kids. Me Books is a store+reader app for digital picture-books, including famous characters like Peppa Pig and a host of Ladybird classics. Children can turn the pages and listen to voice narration, but the app also lets them record their own dialogue and sound. Download here
Read Me Stories: Learn to Read
Yet another name is Read me stories. In case you want your child to cultivate a habit of reading, this app is worth the recommendation.
With this app, teach your child to read with confidence using Read Me Stories. Read Me Stories is perfect for beginning readers. Download here
Education Games 4 Kids
Educational Games 4 Kids is fun application containing 12 games designed for kids. With this game, kids will learn various. Through this games children can learn while having fun.
The animals name and sound
Distinguish shapes
Learn to paint and colors
Time: Hours and minutes
The emotions: angry, surprised, happy
Improve their memory, logic and concentration
Solve mazes
Pinball: Motor skills and spatial vision
DragonBox Elements

DragonBox Elements is the game that indirecctly teaches your child geometry. Through this app discover the fundamentals of geometry with one another and get them clear. Watch your kids learn geometry in a matter of hours, without them even noticing they're learning!
Space for Kids- Star Walk 2 Astronomy Game
Space for Kids Star Walk 2 Astronomy Game is one of the best apps for kids.
With this app, kids can start exploring the solar system, planets and stars, constellations and any other interesting celestial body. Solar system for kids offers a lot of great features. A lot of other interesting things from the world of astronomy are embedded within this app. Download app
Great British Chefs Kids 
This free app wants to get children cooking, with 105 recipes from 21 British chefs, split into categories like snacks, mains, cakes and biscuits, pastry, chocolate and vegetables & salad.
Step-by-step text, photographs, and videos explain everything, and there's a Tesco tie-in to help parents buy the ingredients from their device. iPhone / iPad
Ergobreak 4 Kids

Ergobreak teaches kids ergonomic tips and stretches exercises.
Fun, easy-to-follow tutorials show kids the exercises that help to prevent common problems associated with their technology usage. Start teaching healthy lifelong technology habits by downloading Ergobreak 4 kids now.
Brain Exercise Games
Brain games for Kids is an application game for kids. It enhances the brain of your child by daily practice. Daily train your brain. Get ready for a happy young age through daily measurements. Games for the brain with many memory exercises.
Kids Learn Spanish with busuu
How about teaching your kid a new language?
Yes with Busuu your child learns Spanish. This app has a collection of 150 key Spanish words taught over 30 lessons with mini-games and revision quizzes. There's a clever "language garden" feature to keep track of progress, too. It's aimed at 5-12 year-olds, with packs of lessons available as £1.49 in-app purchases. Download here
The following were some of the common and the best apps for kids. With these apps, your kids can learn about Animals, colors, shapes, sounds, GK. Also, these apps for kids are focused on helping your kid develop a creative and intelligent mind.
Also Read: Best Android Launchers you Must Try
So what are you waiting for??
Start installing a few apps and start noticing the difference in your kid.
General FAQs
What Makes a Good Kids App?
An amazing kids app will not only entertain your child, but educate them as well. There are many, MANY good kids apps on the market.
What Sort of Things Do These Apps Teach My Child?
Some apps are purely for amusement. While other apps teach children things like social skils, colors, shapes, as well as cooking and hygiene!
Are Most of the Best Kids Apps Free?
A lot of the kids apps are free. However, there are some that you need to pay for. The ones that cost money are generally the ones that will keep your child's attention longer with more content.