Are you tired of downloading the games that almost kill your enjoyment of playing it? Well, then it's time to ditch the old method of playing and opt for online browser games. There are many browser games available on the web that will give you unlimited entertainment for hours to enjoy. The best browser games for PC are ones that are free to play while for some of the browser games you need to create an account.
Specifically, browser based games are those computer games that can be played using the Internet directly over the web browsers.
10 Best Browser Games that are Free
The browser games run using the standard web technologies or browser plug-ins. Top browser games include video games that can be played as single player or multiple players. They are portable and can be played on any of the devices. The browser games listed here are compatible with all the operating systems. So play them if you want to have unlimited fun.
Note: You will have to Install Adobe Flash Player to Run Some of them. So do Allow Flash on Your Browser.
Anyways, now let's have a look at the best & free browser games.
Doom – Famous Classic Game
This is my favorite one !! I have played this in my childhood and it was really scary yet amazing.
As the name indicates, Doom is that great browser game that you need to enjoy. With this browser game, you get original shareware levels of the FPS classic that makes it a delightful game to play. This is purely shooting based game that gives you power up making you feel nostalgic. This is the first person shooter genre game and has changed the culture of PC gaming.
It is an action packed game, and when you are done playing with it, you also earn a graphic card. In this game, you walk down the Hell on Mars with Doom guy that is no less than an adventure.
Play now this game-
Realm of the Mad God- Best Bullet Browser game
A great browser game of 2017 that gives you the hell lot of adventure. Realm of the Mad God is bullet based open world MMORPG browser game that has 1 life system.
It is one of the most chaotic games of all time and is a fast paced game. It offers features like open party questing, world bosses, and action combat that makes this game fun to play. You require a decent connection to play this game for it has quite low-intensity graphics because of the style of the game that it supports.
Want to play this game then navigate the link
Spelunky HTML 5
This game is a remake of Spelunky and can be played for free on all the browsers. This game can be played even on XBOX and Play Station 4.
It is a platform based game in which you crawl, jump, duck, whip and climb with a danger towards adventurous treasures. The game gives you unique experience each time you play. You also get the tutorial before you start playing and has awesome controls.
Play it now online
A Dark Room
Coming to another favorite browser game of all time is A Dark Room which is both thriving and challenging. It follows a very different path and is text and menu based adventure.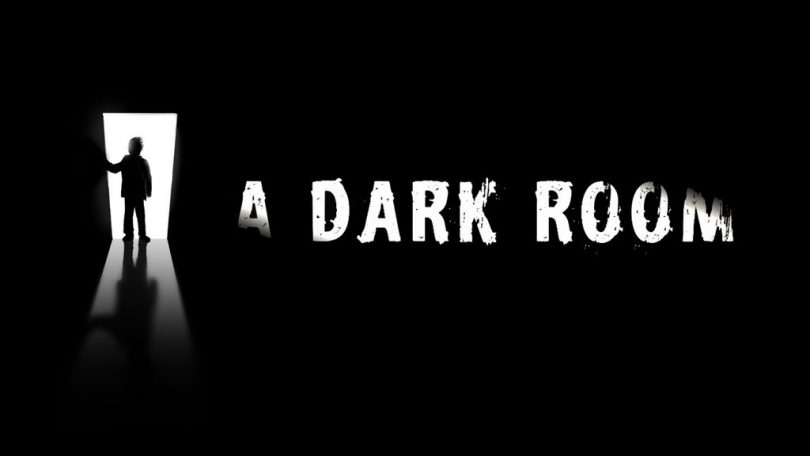 This game requires building and maintaining a successful community in the harsh weirdness. In this game, you need to survive the animal attacks which gives long and grueling adventure. The best part is that you can save the game and play it later as well.
Follow the link to play-
Little War Game
Little war game is the browser game supported by RTS browser. It supports a genre that is very appreciable. This game gives you tools for creativity as well as the competition that supports map making with consistent streaming tournaments. This game comes with cute and low-end pixel graphics and is the game made for both novice and experts.
This consistent and entertaining game can be played following the link–
Cut the Rope- Top notch browser game
This is another one of the top browser games that are loved by all when it comes playing games online. Initially, it was developed for iOS and was a mega hit. The game features grinning green greedy OM Nom who lives in boxes. It demands to be fed by the candy through various intricate step ups.
This game comes with the twist as instead of just handing the candy to him you need to travel through ropes, air cushions, and bubbles so as to get candy into his maw. The web version of this game is little hidden, so you need to click on Give it a try option to continue playing.
Play it now
Tag Pro
Another great game to play online is Tag Pro. The appeal of the game is simple and is such that is understood by all no matter what knowledge or generation gap you have.
The game can be played with teammates where you are a ball, and the enemies are ball too. There you scramble all around to capture the other teams flag. You can block the other person who touches your flag or pop them as they do so. Additionally, you can trap or just slam them into it. With just a simple concept this game has enough potential to give you adventure.
Play it now–
Agar- Best Browser Based Game
With no surprise, Agar is an amazing browser game of 2017 that is compatible with all the browsers. It is recently released browser game that is Chrome-based. In this game, you play as a blob in an open flat world and also compete with many other blobbies and try to survive better.
The quest begins by devouring the other smaller blobs, and you have to climb the way to the top of the chain. It is a simple game but is played with depth because it involves the risk as when to split the blob or to run and eat. It is one of the best online browser games that you must look forward to.
Play now–
King's Road
Enjoy playing this one of the classic browser game if you are in love with RPGs browser based games. The game is not so complex to play and is rather a mini adventure to enjoy. In this game, you play as an archer, knight or even as the wizard.
Throughout the game, you have to hack your way to baddies that threaten the land of Alderstone. It is just a point and click game that is easy to play and feels too real.
Play game online
Coma
Coma is the last browser game in the list of top 10 best browser games available online. The basis of this game is the limbo classic art style where your aim is to find your lost sibling. It is a very swift game where you play as Pete. It is a nondescript black blob of humanoid that runs through the entire landscape or platform to save his sister.
You get a good speed leaping through the landscape where in the way you figure out how to solve the puzzle so that you can unlock the further areas.  The developers of this game consider it as the game played with the realm of sub consciousness. Here the player in an entire game put the efforts to find out what is the reality of the main character of the game.
Play this game online now–
Well, these were few of the all time best browser games that we have sorted for you. All the games provide you with tons of entertainment and fun. And so let the enjoyment begin as you start playing these browser games.