6. BAIDU HOTSPOTS
BAIDU  hotspot is one of the most deserving Connectify alternative tools. It features a very impressive user interface. Similar to the others, you get security options to secure the hotspot created. Turns your PC into a Wi-Fi Hotspot that can be used by smartphones, tablets and more. It could be an all-in-one tool if you are looking for a file transfer software on your Windows machine as well.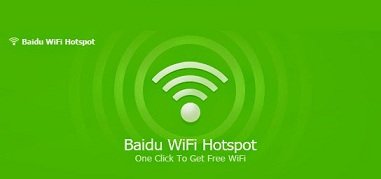 7. MARYFI
Maryfi can be the best free hotspot option for you, if your Pc is running on Windows 7, however, it all runs on other versions. It is an extremely easy to use and simple virtual router software that allows you to share any internet connection or even a WiFi network to PCS, tablets or even smartphones. The best part is that it helps share the WiFi connection that your computer is linked to, while the access point is secured with a password that has WPA2 encryption for enhanced safety.
8. SEVENTH GATE
Seventh Gate is yet another free effective and easy to use alternative to Connectify. This free alternative to Connectify is a Microsoft Public License and is available to use for XP, Vista, Windows 7, 8 and Windows 10. Seventh Gate worked smoothly for me and I haven't encountered any problem while using it till now. Also you will not find any ad in it.
 Check it here