Quicken, as we know, was the ultimate and only money management equipment in the market. Quicken was also called the granddaddy of personal finance software. There are several versions of Quicken which were being used in the area of the rental property, home and business and many more. This software had its impression in most of the countries but was widely used in its birth country that is the USA and Canada. Other countries where it was used as a major resource were Germany, India, Hong Kong, Australia and many more.
This software was a relief for the world of financing as it was the best in managing and controlling our financial activities. It had cut down all the required paperwork and was now used as the main finance planner.
However, in 2016, Intuit a famous name for Quickbooks and Turbotax announced the sale of Quicken. The ownership was sold off which finally lead to its shut down.
Herein, the article will tell you about what are the major best alternatives to Quicken and how you can use them. Surprisingly many of this software comes actually free of cost and easy to use.
Top 10 Best Quicken Alternatives
So here's the list of Best Quicken Altnernatives.
Personal Capital
Personal Capital is one of the most suitable money management tools which can be used as a replacement for Quicken.
It is totally free of cost and really handy. Also, you can pay a check to what amount of money you are spending, your net worth and the investments, your savings. You can also easily dispose of it as soon as your work is done. It channels all your data and shows you an easy picture to comprehend your finances.
Personal Capital gives an amazing investment management platform. It keeps a record of asset allocation, investment performance and calculates the fees. It is also a valuable tool in terms of calculating retirement worth and net worth and all your assets.
Millions of users enjoy the service of Personal Capital and I am sure you will too. As it has proved to wipe out every other option for quicken alternatives and be the best Quicken Alternative.
You can visit it from here: https://www.personalcapital.com/
YNAB
You need a Budget (YNBA) is again a good alternative for Quicken. It is definitely handy to use and very user-friendly.
There is two prime focus of YNAB:
1. Creating a practical budget for you.
2. Recording your expenditures.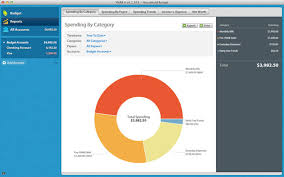 It enables us to adjust according to our daily lives spending and keeps a perfect balance. YNAB specifically helps you to achieve the goal of a ZERO-SUM BUDGET. You can either work in the software through automatic imports and enter transactions manually.
Well, it is not fully free of cost but it is, however, budget-friendly. It provides the user with a trial of 34 days for free. When you are satisfied with the functioning and if you want to extend you can subscribe for $6.99 a month. And it is a benefit if you are a student. For students, it is completely free. It also gives a money back guarantee in case you have any problems.
You can visit it here: https://www.youneedabudget.com/
Tiller
Tiller is the one who has arrived recently as a money manager. The feature with tiller is that it uses the Google Sheets for tracking financial records. And so if you are an excel person, Tiller is for you. You just need to link your necessary details of the bank account to the program to get started. And then you are open to enjoy tillers advantages. There is also customization which is for users. You get regular emails on the basis of your activity.
Tiller is free for 30 days trials. If you are comfortable using it there is a charge of $5 every month.
But again, if you are a student, don't worry. It is absolutely free.
It is also considered as a suitable alternative for Quicken.
To visit: https://www.tillerhq.com/
Mint
Mint is an extensive tool used for financial management and is also known as a considerable alternative for Quicken. Intuit hold on to Mint just after they had dropped Quicken.
You can have a clear picture of your finances at a place.
Some of the features include creating a budget, tracking your spending, investments check and bills management. They provide automated bill facility to ease your activities.
You can also have a look on your Credit Card score and tell how it is calculated. It is easy to handle and very clear. And above all, it is free to use.
You can visit: https://www.mint.com/
Moneydance
Moneydance is also the best alternative to Quicken. You have an advantage here, that is, If you have any Quicken data from earlier, you can transfer it to Moneydance and carry on with it.
It can be used in a desktop setting as well as an app. It acts as a kind of register which records your data. It can also be linked with your online banking. It is also used to monitor bills.
You can build spending categories and spend accordingly whilst tracking your transactions. You can also check stock management through it.
It gives a free trial. There is no time limit for this trial but you are to do only 100 transactions. Then If it suits you can buy it for $49.99 fully. They also give a 90 days money back guarantee given that you purchase from their site.
You can visit: http://moneydance.com/
Bankivity:
Well, this is something for MAC users as an alternative to Quicken. Its recent version has been designed for MacOS. And you can also import your Quicken data just as in Moneydance.
You can link up your bank details and build budgets, track expenditure and bills. There is an advantage of generating reports on the basis of your activity. For example, if you are eating at Pizza Hut you can estimate the expenditure.
There is also a "FIND" feature which makes it easy to search for any given and past transaction and it saves a lot of times.
The trial is free for 30 days and no credit card is required. After that, you have a chance to but the desktop app for $64.99 which is a one time fee. You can sync iPads and iPhones as well.
You can visit here: https://www.iggsoftware.com/banktivity/
CountAbout
CountAbout is a web-based software for personal finance and is another alternative for Quicken. This software supports the data from both Mint and Quicken which is feasible.
You just have to log in to use CountAbout. They do have an app but it doesn't have all the features.
You can sync your bank account and track your transactions. You have a picture of your activities and financial reports.
CountAbout offers to membership:
1. Basic for $9.99 a year
2. The premium for $39.99 a year
The difference is that you cant link up bank details with a basic membership. You will have to import them.
You can, however, have a trial for 15 days which is premium.

You can visit: https://countabout.com/
Goodbudget
There is a method called the envelope method that helps you keep a track of the transactions through a digital version.
This envelope method is used as a style of budgeting where you use an envelope for a different type of expenditure. For that, you first need to decide the amount and then allocate the expenses accordingly on the envelope. This will go on in the month. You can borrow from another envelope if you run out of money from one. The free version provides 20 envelopes to use and for transactions. You can use this on mobile as well as the computer.
It amounts for $6 a month and $50 a year. A plan gives you access to any number of envelope you may need on different devices.
You can visit here: https://goodbudget.com/
Dollarbird
Dollarbird is also one of the best alternatives to Quicken in 2018. The app is designed on the basis of calendar and not category. It presses on tracking income and expenditure rather than by category.
You can open the app and input your transactions date wise based on each day. This will show your transaction of a day. But it doesn't allow the online account to be synced. You just have to input your data manually.
You can get the paid version which allows up to 20 calendars amongst three people. It can be apt for couples. For a month it cost $4.99 and for a year $25.99.
You can visit: https://dollarbird.co/
Everydollar
This is the last alternative to Quicken. You must give it a try if you are a dave fan.
It has a feature of customization according to your budget. Again it also doesn't provide the linkage to the bank account but you can enter the data manually.
It is very easy to use and access. You can easily get started at once. Also, it is free totally.
You can visit: https://www.everydollar.com/
Conclusion
Well, here you have got everything you need as a Quicken alternative. You can check for yourself the most compatible one as per your needs. Download your favourite and start using.