For most of us today, the news of Stock market is down is not as bothering as Netflix is down. A lot of users have reported various problems while streaming content on Netflix. One can try to fix the issue by resetting the connection or testing via cell phone connection. But the condition might be severe. If you too are facing a Netflix error then it might be due to the system-wide problems. So out of the wide range of Netflix errors, today we are going to discuss the error m7111-1931-404 and how you can fix it.
We are currently having an intermittent issue with streaming on all devices, if this is the error message on your screen right now, then resolve it using any of the given methods.
Is your Netflix Down?
Netflix errors don't prolong for long. But there are chances that your apps working on the Internet is working just fine, but not Netflix. There are various errors, and some of them are-
Sorry, we are unable to reach the Netflix service. Please try again later or visit www.netflix.com
Netflix is Not Available
Cannot reach Netflix.com
Android Error: Connection Failed
Cannot Connect to Netflix
Netflix is Unavailable
Unable to Connect to Netflix
If you are facing any of the above error, or error message with Netflix error code M7111-1101 or M7111-1931-404 then it refers to a connectivity issue. It might be blocking you from streaming Netflix and accessing the service.
How to Fix M7111-1931-404 Netflix Error?
The Netflix error M7111 can be easily fixed with these easy troubleshooting ways. Even Netflix supports some of these generic fixes. So without any further protest, troubleshoot M7111 Netflix error now.
Method 1- Clear Netflix Cookie from Web Browser
Step 1: To remove cookies, navigate to netflix.com/clearcookies. This will sign you out from your account.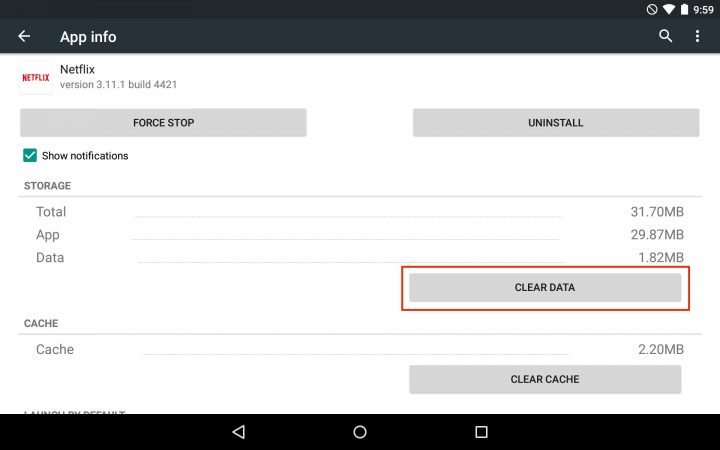 Step 2: Now click on Sign In option. And then enter your Netflix username and password.
Step 3: After signing in, try streaming your content again.
This was one way to resolve the issues related to network connectivity. It might be preventing you from the services of this amazing site.
Method 2- Restart your Home Network to Fix M7111-1931-404 Error
In case the above method didn't work for you, then you try restarting your home network. This is a potential way to troubleshoot Netflix errors.
Step 1: Disconnect your device from the main power outlet. Also, remove the plug of the router and the modem.
Step 2: Wait for half a minute. If you wish you can also wait for 1-2 minutes and then plug in your modem.
Step 3: Now wait till all the blinking lights stop. Now connect your router as well. And then again wait till the blinking lights become stable.
Step 4: Connect your device and switch it on. And try Netflix again.
Don't ignore the friendly alert given by Netflix. If you are facing the Netflix error code m7111-1331-5059, then try troubleshooting them with any of these methods.
Method 3- Fix M7111-1931-404 by Updating Google Chrome
Step 1: Launch your web browser. Then in the top right corner of the screen, click on the Menu icon.
Step 2: Then click on Help. And then choose About Google Chrome option.
Step 3: The present version of the browser will be displayed. Also, the available Chrome updates will be installed automatically.
Step 4: After this, click on Relaunch to complete the update process.
Step 5: Now try streaming Netflix, to check if the issue persists or not.
We hope that using these methods you will be able to fix M7111-1931-404 Netflix error. Here are some more troubleshooting ways to resolve Netflix errors on your iOS devices like iPad, iPhone or iPod.
Method 4- Restart your Device
This method is for the users who are facing error messages with Netflix error code M7111-1331-5059 or Netflix error M7111-1331-4207 on iOS devices, then try this method.
Step 1: Press the Sleep/Wake button and hold it till the red slider appears.
Step 2: Now drag this slider so as to turn the device off.
Step 3: Now after a few seconds, say like 10 seconds, press the Sleep/Wake button. And wait till the device turns on.
Step 4: After your device is turned on, launch Netflix.
Method 5- Restore ISP's Default Settings
The next and the last method that we would suggest is again for the iOS users. Here is what you can do to change the default settings of Internet Service Provider.
Firstly if you have made changes and customized the connection settings of the device on which you are streaming Netflix, then restore the default settings of your ISP.
If you have customized the streaming device to DNS setting, then reset it so that it acquires the DNS automatically.
Try to disconnect your device from Virtual Private Network. If you are connected to such a network, then disable it and try connecting directly with a home network.
And lastly, if any of these steps seems confusing and difficult, then you can reach out to the manufacturer of the device. An expert support or professional help is always welcomed.
Guys, this was all about the M7111-1931-404 error of Netflix. Apart from this, there are yet many other issues like M7111-1309 Netflix error, you can give these methods a try. We hope this article was helpful. If you are stuck at any step or have any doubt then leave your comment or suggestion below.