Searching for the top video players for Windows? Want to watch videos on your Windows PC with various customizing features and great audio-video quality?
Then this article is for you. Here, you will find a list of the top video players for your Windows PC or laptop.
If you are a Windows user, you have a wide range of choices in front of you to play your videos on your Windows Computer. You can choose a simple video player with fewer features and fewer customizations or a features rich video player. If you search the internet for some cool video players you will find a large number of video players. This will confuse you and make it difficult to choose one from all these options.
You need to read this article:- How to Play 4K UHD Videos on Windows 10
Therefore, in this article, I will make your life easier by filtering the best video players from all over the internet. In this article, I am listing the top 7 video players available for your Windows PC and laptop. From the simplest of video players with minimal features and easy and fast experience to the most customizable and features rich players. You can find all of those in this article. I will also provide details about these video players to make it easy for you to choose the best one. So let's start with our list.
Top Video Players for Windows
Every other day, various users who own Windows devices continue to seek the best tool to ensure they enjoy videos with. A list of the top 7 video players for Windows are below and include the much talked about Media Player Classic. From the infinite options in front of you on the internet, I have selected the top 7. Go through them one by one to choose the one that best suits you.
The video players given in this list are random and doesn't follow any type of ranking. I have considered all the aspects of these players before mentioning them here. So, without wasting any further time, let's jump straight to our first video player of this list.
Windows Media Player
This media player is the poster boy of all video players for Windows. It needs little or no introduction as it comes pre-installed on any Windows PC. What is more exciting is that the latest version is able to play unprotected songs from any iTunes library. It can also help organize media, as well as sync various media files on to a portable device. It is quite likely what other players like the Media Player Classic have looked to emulate or even better.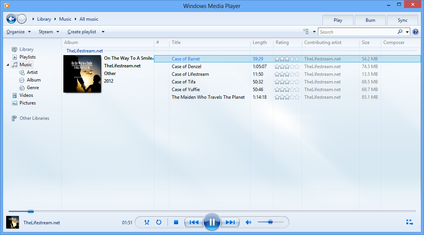 Media Player Classic
The Media Player Classic player was essentially designed in a similar mould as the Windows Media Player but coming with a plethora of new features. Media Player Classic basically also comes with an in-built DVD player which also has real-time zoom technology and provides support for subtitles from AVI as well as RealVideo and QuickTime and any built-in DVD/MPEG2/SVCD codec.
The Media Player Classic Home Cinema, however, is a very light-weight media player that is open source and is essentially for Windows. It does provide support for most commonly known audio and video file formats which are readily available for playback. With the many options it offers, it makes sense to download Media Player Classic as it allows movie playback on any SSE2 CPU, even on very old computers. You can also customize it to fit most uses. It comes with custom toolbars and can even be used as a DVD player.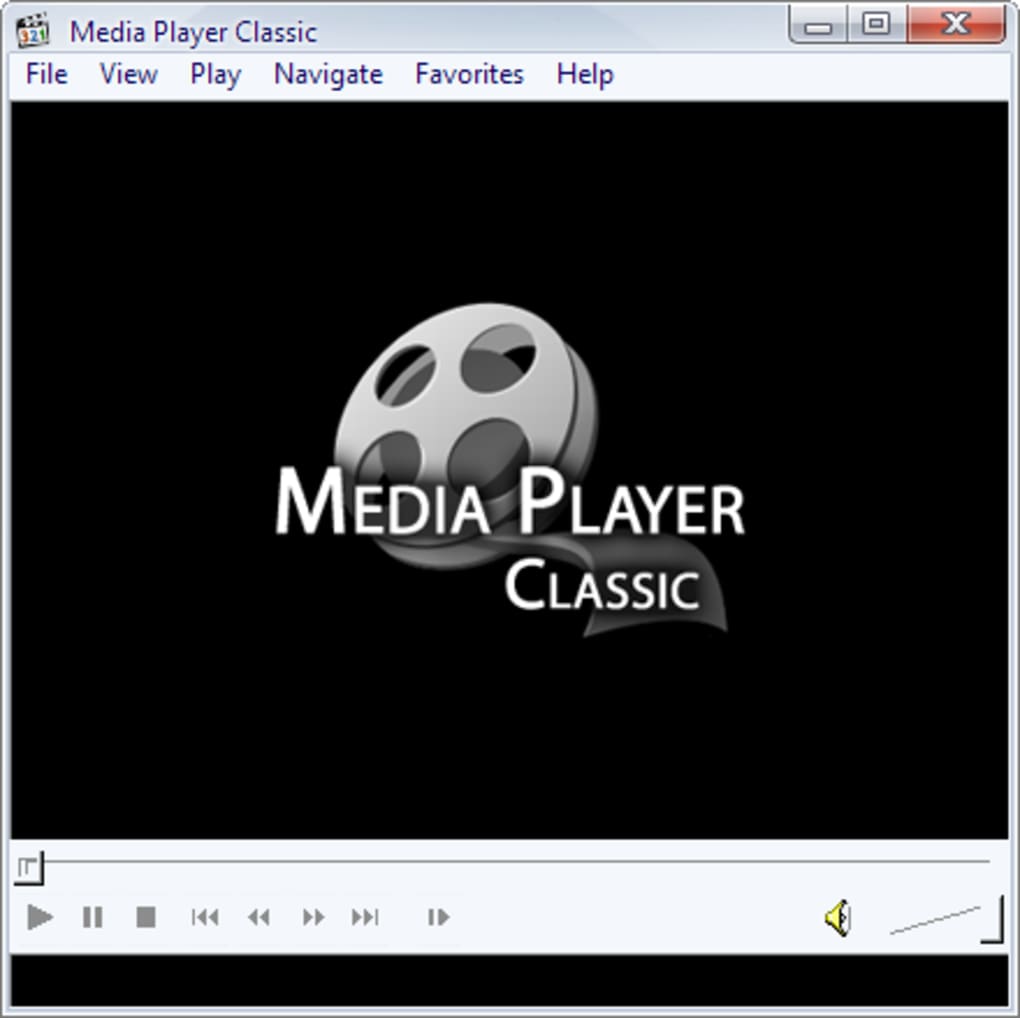 Winamp Media Player
Winamp was originally designed as one of the simplest and most basic video players. It continues to show great consistency and improvement over the last few years. Mainly designed to be a completely customizable tool, a lot of people have gone on to contribute to its library, which now boasts over 20,000 skins and a plethora of plug-ins for use. Essentially, Winamp offers just about everything one would want to see in a video player. The skins, for instance, can be set to look similar to the original or even the current default which does look quite outstanding and ensures control for all media in a quick and easy manner.
In particular, I like the minimized player tool that offers the option of a small bar that can be placed on the screen edge. Also, Winamp is small in size and simple to use, providing support to a load of file formats and mirroring what the Media Player Classic tries to do on a much smaller scale.
You might also be interested in:- Converting WebM to MP4 Using Movavi Video Converter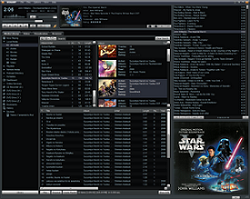 VLC Media Player
Quite succinctly put, this is the simplest but yet free media player available offering the option to be able to play most media formats. It is quite stable and flexible, with its lightweight nature, in comparison to most media players that play most unusual file formats another major highlight. The VLC Media Player is able to playback formats from FLV to RMVB files, and provided multithreaded decoding for WebM, MPEG-4/XVid and H.264 while also being able to play Bluray and HD.
You can use VLC Media Player to preview files that are still downloading. The tool is able to play incomplete parts from video files while also offering superb integration with various video channel streaming services. With all these amazing functions, the VLC Media Player is indeed a suitable video player.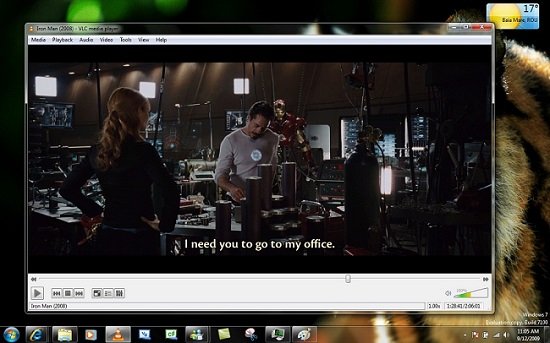 Miro Video Player
Most developers define this player as the best Internet TV platform that is open source. Miro works to ensure a broadcasters' community is brought together to create an ecosystem for the internet video world. Other than this, it is an outstanding application for watching various online videos. Basically, Miro is a perfect example of integrating various video content from a lot of sources into a single application. It directly serves to your system in a very fast but yet easy manner.
It is best for anyone who wants a suitable video player for their Windows PC. The advantage over other tools such as Media Player Classic is clear enough with its internet TV offering.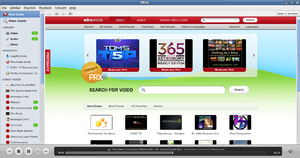 Splash Video Player
This is the only video player that provides an outstandingly remarkable video quality as a result of an in-built advanced engine. Its user interface is also highly innovative and fully customizable and thus, presents itself as a viable alternative to anyone looking to download Media Player Classic.
The video player is specifically for HD playback and offers video playback with crisp details and gorgeously vivid colour details. Splash video player is quite easy to install, sizably compact and simple to master and use. It also offers the option of exporting videos to popular sites such as Facebook which makes it socially compatible.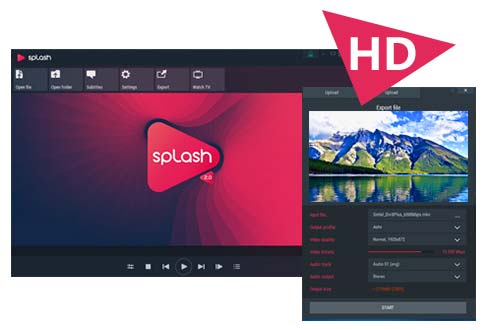 MX Player
The MX Player offers one of the best ways for you to watch movies and videos on Windows. With its hardware acceleration feature, it makes it applicable to various videos while using an H/W decoder. The ability to support multi-core decoding is a first for any video player. Other than these functions, it also offers the option of a kids lock. This feature allows kids to only watch videos suitable for them. As an alternative to anyone looking for a suitable video player for Windows, the MX Player as a media player has its niche defined and gives tools such as Media Player Classic a good run.
Other notable options include the M Player, the KM Player as well as the SM player. They all are fantastic video players but do not offer features as the aforementioned seven players.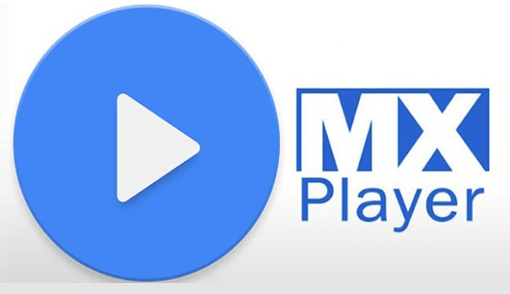 You may also need this:- AC3 Codec for MX Player [All Custom Codec Packs]
Best of the Top 7 Video Players for Windows
So now your options are down to 7 top video players. Using the description along with each video player you can easily choose the one which best suits you. The video players given in this list are random and doesn't follow any type of ranking. I have considered all the aspects of these players before mentioning them here in this article.
So that marks the end of our article. If you are having any difficulty or queries or doubts regarding any of the methods mentioned above. Feel free to mention them in the Comments Section below. I'll be more than happy to help you with it. I hope now you don't have to search anymore on the Internet for the top Video players for Windows'.