The previous years have been a very important one for Linux. From consumer space to enterprise Linux has grown and come a long way. If you are on Linux, then you would have used various types of Linux Distros. Linux distros for PC are common but do you know about the best Linux Distro for laptops?
The coming years are going to be very exciting for this reliable, secure, advanced and open source operating system. So today we have picked the best Linux distros for laptops that will prove to be the right choice for your systems.
Almost all the distros available are flexible and customizable, so it might be difficult for the Linux users to choose the right one. So let's get started.
5 Best Linux Distro for Laptops
So here's a well researched list of Top Linux Distros for Laptops!!
LXLE Linux- Most Lightweight Linux Distro for Laptops
The LXLE distro is basically based on the Lubuntu. And it is the best for you if you are a fan of Windows XP or Windows 7 or Vista. LXLE is the best choice for you as you can customize it to a large extent and even make your Operating System as Windows or Mac. For operating in the Laptops and Notebooks, LXLE uses lo resources and needs LXDE as the desktop environment to run. It comes with a lot of in0built features and applications such as Mozilla Firefox, Libre Office, Synaptic Package Manager.
Also, it comes with extra PPA so you do not need to add any additions PPA or software updates for the new software update. With more than 100 beautiful wallpapers that come preinstalled with Expose, Quick Launch Apps, Aero, and Panel Trash. Let us have a look at some of the pros and cons of this beautiful yet extraordinary Linux distro.
Pros:
Awesome features with the property of being customizable
Uses low battery
Takes less than 1 minute to boot
Full desktop computing environment
Both laptop and Notebook friendly
Wide Software Installation available with added custom PPA.
Cons:
If you are a beginner with Linux, then it is not for you.
You can download LXLE distro for your laptop from here.
Antergos- Best Arch-based Linux Distro for Laptop
Antergos is the best Linux distro for you if you are looking for something that is based on Arch. Yes, Antergos is an Arch-based, user-friendly and easy to manage, stable like a rock operating system.
If you are an Arch fan, then with this distro you can enjoy its complete flavors. Antergos comes with a GUI Installer, which is a first for any Arch based distro.
You will receive updates from the base OS to all kinds of applications that you install as they get released upstream. It supports multiple desktops environments like GNOME, MATE, KDE Plasma 5, Openbox and Xfce to name a few. We would like you to go for Antergos, if you want to work on Arch Linus on your laptop. Also, have a look at some of its pros and cons.
Pros:
Arch Based Operating System
Rolling Release Based Distro
Multiple Desktop Environment Available
Stable, Rock Solid And Easy To Use
Complete GUI Installer
Both Desktop, Laptop, and Notebook Friendly
Cons:
Active Internet Connection Needed For Installation
Download Antergos Now.
Deepin Linux
While making the list of top Linux distros, it is important to include a distro that works best at the beginner level. And so Deepin makes its place in this list as it is the mode suitable Linux distro for beginners which runs on both desktops and laptops.
Deepin is based on the Debian Linux and has a desktop environment of its own. It does not require desktop environments like KDE, LXDE, Xfce or GNOME but it uses HTML 5 Programming Language along with QT Framework. Deepin offers three different kinds of desktop user experience-
Traditional or Manimal for Windows XP Look
Efficient for Windows 7 Look
Fashion for Mac OS X Look
With Deepin you get an easy access to various applications or software, display it on the desktop or uninstall the applications. All this is possible with its Launcher option. Google chrome, Deepin Music, and Movie, Kingsoft Office are some of the applications that come pre-installed with Deepin. You can give Deepin, the distro with a flexible yet powerful control center a try for sure.
Pros:
Beautiful, Smooth and Easy to use
Feature Reach Software Center
Pre-installed Google Chrome and Kingsoft Office
Faster Boot Up
Improved Control Center with Elegant Mac OS X like Desktop
Cons:
Use High Power or Battery
This distro is a little resource hungry
You can Download Deepin from here.
Peppermint OS- Linux Distro with Cloud Compatibility
The next Linux Distro might not be as outstanding as the others on the list, but it sure deserves apposition due to the cloud compatibility. Also its software manager and low on resource feature make it one of the best Linux distros.
You can enjoy the ICE feature with this Ubuntu-based Linux distribution. Also, you can integrate the cloud apps like Twitter, Google Docs, Gmail or Google Calendar to the desktops apps.
The Chromium web browser and Dropbox come pre-installed with Peppermint Linux allowing you to use your laptop immediately after the installation of the Operating System. With this distro, Update Manager, Nemo file explorer and Linux mint software manager also come.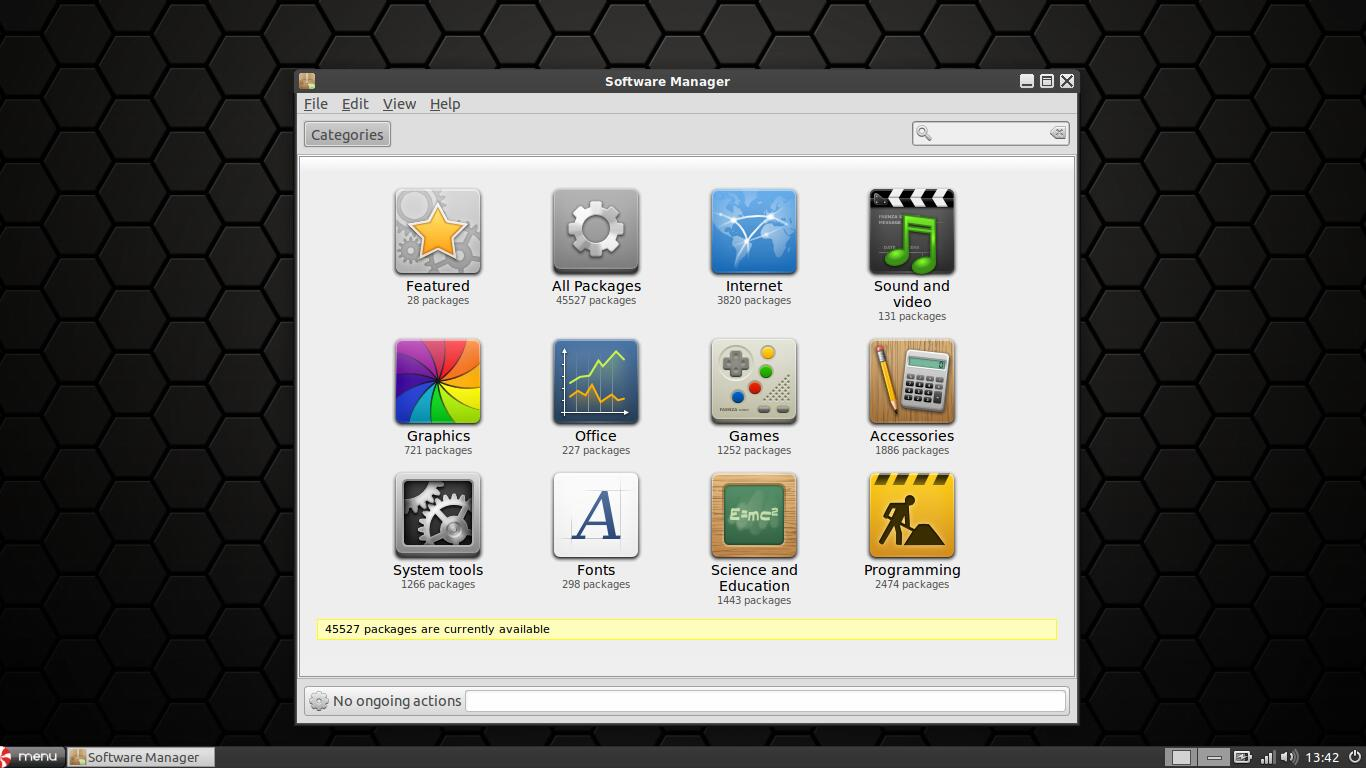 Pros:
Fast, Stable and Rock Solid OS
Built-In Nemo File Manager
Cloud or Web App Integration Feature (ICE Feature)
Low on Power Use
Built-In Mint Software and Update Manager
Cons:
Download Peppermint Linux Distro for free, from the given link.
Elementary OS- Best Linux Distro for Mac
The last distribution in top Linux distro is for the intense Mac OS fans. It is the right solution as it seems that it is made specifically for the Mac OS X lovers.
Just like Deepin mentioned above in the list, Elementary OS too has its own desktop environment.
However, it has some unique features like application launcher, workspace switching, desktop zoom, different notification and hot corners to name a few. By default, the Ubuntu applications come pre-installed with elementary OS, except for the video player, music player and Midori web browser. So Elementary OS is the best solution if you want to switch and replace your Mac OS
Pros:
Designed As Mac OS X
Multi-Functional Music And Video Player
Easy to Use Features which include Workspace Switcher, Desktop Zoom
Cons:
It is a high-end distro, uses large resources.
The laptop's battery drops quickly.
You can download the Elementary OS now from the link given here.
Though there might be a large number of other Linux based OS that you might find on the web. But these were the top 5 Linux distro for laptops. We have tried to add distro for users with different needs and demands. And guys, you will be amazed that there is a Linux distro for everyone. So try any of these and do let us know your experience. For more information, keep reading