Torrent has always been the home for geeks crazy for games, movies and TV series. It's a very useful technology to share files with each other. However, to download torrent files you will need torrent clients. With the help of torrent clients, you can download any form of torrent file from Torrent website. uTorrent and BitTorrent are some of the best torrent clients in the market.
However, there are many other free torrent clients that you might not be knowing about. So here is a renewed list of the top 10 best Torrent clients or software. All these torrent clients can be downloaded for free from their respective official sites.
Check Related Posts:
Best Torrent Clients
Here's the list of top 10 torrent clients that you can start using to download torrent files from the internet.
qBittorrent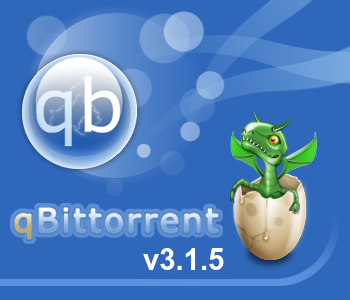 The first one in our list of best Torrent clients is qBittorrent. It is the correct balance of the conceivable functions with simplicity. Yes, qBittorrent meets the need of its users while using the least CPU and memory. The application's integrated torrent search engine is something to boast about. qBittorrent, an open source Torrent client has features like peer exchange and DHT extensions, priority and scheduling features, a web interface for remote control and IP filtering to name a few.
The qBittorrent is a robust tool with a built-in web browser and RSS reader that helps you download files over the Internet. The password protection that this free Torrent client support makes it one of the best free torrenting clients.
Get qBittorrent from here.
Vuze
Vuze is another free Torrent client for Windows that you can trust. This Torrent program comes pre packed with features like playback media support and built in web browsers. The latter allows you to browse different files and download it from torrent. Though the paid version of Vuze offers more features, the free Vuze is also excellent.
Its two flavors are the fully fledged Vuze and the stripped-back Vuze Leap. Both the flavors of the app are great, but with the main Vuze app, you can add plugins. Also, you get the remote control via web along with mobile and video conversion.
Download Vuze by clicking this link.
uTorrent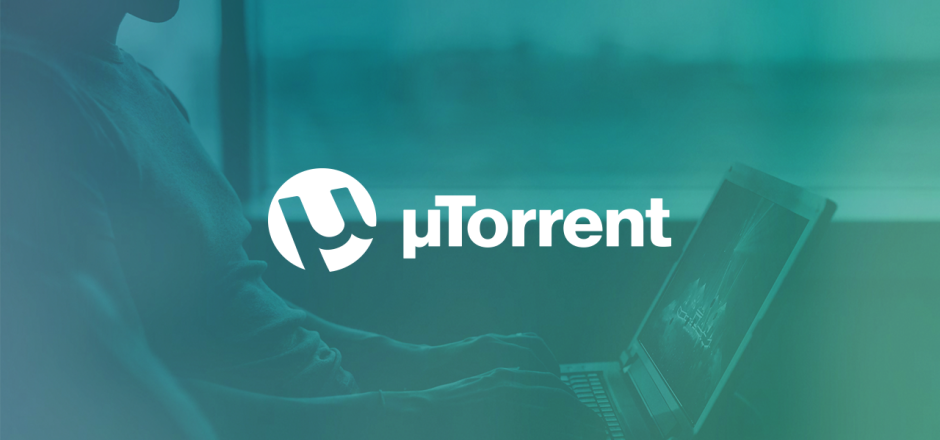 One of the most widely used free Torrenting client is uTorrent. This free Torrent client came into the market 2005 and ever since has been an efficient and useful program to download files from Torrent. uTorrent is supposed to be the fastest and the most used free Torrent client, but it also has some criticism in its bag.
The application supports ads and happens to be heavy on the bundled software and advertising front. However, uTorrent, now maintained by BitTorrent is lightweight and doesn't gobble much of your system's resources. Also, the automatic downloads from RSS feed and Utorrent's remote to start, stop and pause torrents add to the features.
Get this free Torrent client, uTorrent from here.
BitLord
BitLord is a free Torrenting client that you can use on both Windows and Mac. You can call it as the best free Torrent client for Windows as it is no less than the Lord of the free Torrenting clients available. It can stream audio and video even before the download is complete. Also, its advanced features include password protection and an inbuilt browser to find and download the torrents easily. BitLord supports download by magnet link, URL and by torrent file. Though the application can try to make some additional changes in your system, it is worth a try.
Download BitLord from here, now.
FileStream.me
FileStream.me is another marvel in the list. It helps you to download the necessary torrent file and then uploads it to its server. So you can download the file later on, from any other browser. One of the major advantages that this free Torrent client offers is that it hides your IP address and allows you to resume your downloading. This flexibility of streaming the audio and video files, resuming downloads doesn't come with monthly limits. But FileStream.me might restrict you from downloading a lot of records at once.
To download FileStream.me, click here.
Deluge
One wants to have an optimum performance with least confusion and simple interface when it comes to free Torrent clients. And Deluge is known for all this. It is among the best Torrent clients and programs that you can try if you are new to downloading Torrent files. You also get to adjust the upload slots and its speed, along with the encryption and download speeds. Deluge is compatible with Windows, Linux and Mac OS. Also, the massive horde of plugins customized with this client makes it worth giving a try.
Link to download Deluge.
Miro
Miro is a media player and a torrent client for Mac OS, Windows, Ubuntu and other operating systems. It allows downloading of media files. You can share across the network these Miro files and even to the iPad Miro app so that you can stream the downloaded Torrent file. It comes with a built-in web browser for easy searching of the downloaded media. Miro's feature of letting its user torrenting with entertainment makes it unique.
You can download Miro, the free Torrent client from here.
ZbigZ
The next on our list of best Torrent clients is ZbigZ; it is similar to FileStream.me in functionality. It is the most popular online torrent client that allows you to download torrent files directly onto your computer without the need of any torrent client on your computer.
It downloads our required files and then seeds it on its server, so that you can download it in the form of the regular file. This feature of ZbigZ gives you an advantage if your ISP restricts your access while you try to download Torrent files.
Thus with the innovative features like this, it makes its way to the list. Though the other side of this coin doesn't allow you to download files larger than 1GB, it is the only downside of this free Torrenting client. But still, you can give it ZbigZ a try.
To download the ZbigZ, torrent client free use this link.
BitComet
Just like every other clients on this list, BitComet also boasts about its useful features. It comes with remote access and inbuilt virus protection. Long term seeding, scheduled bandwidth limits, and CometId VIP acceleration are some of the features of this free Torrent program. You can even decide the bandwidth limits. Apart from this, BitComet also offers the advanced schedule option where you get to decide when to start and stop the downloading process. Thus making it one of the free and top Torrenting clients for this year.
You can download the BitComet from the given link.
FrostWire
FrostWire is a free Torrent client for Android, Windows, Linux and Mac OS. It has one of the unique features of all the best Torrenting clients available for free. It also allows its users to host Internet radio stations. Available also for Android users, the FrostWire torrent client free, can also run on Mac OS, Windows and Ubuntu OS.
It also offers users the ability to add custom streams and a community chat room. Yes, while you are online downloading your torrent files, you can talk with the fellow FrostWire users through this chat room. Lastly, one of the main features includes the ability to search for the torrent files at once on different websites. And then you can narrow down your results by seed count and file size using filters.
Link to Download FrostWire.
Also Read: Best Video Compression Software
These were the best Torrent Clients that you need to know. All of them are a tough competition to each other with equally significant features. While all of them has the same functionality, these clients also possess some unique properties. Download them, try them and start using the one that suits all your needs.