Trying to find a detailed Procreate App review? Then you've come to just the right article!
What is the Procreate App?
Procreate is an application that allows you to sketch, illustrate, as well as paint and create! It is made exclusively for Apple iPad. Not to mention iPhone and iPod touch. With the app you can make powerful digital illustrations with creative and intuitive features that digital artists love.
Right alongside some of the best App Store games, you'll find one of the best creative apps on the market right now! All in all, if you need incredibly detailed illustrations, stunning graphic designs, and many more tools at your disposal, this is the app for you! The Procreate App really is filled to the brim with amazing features.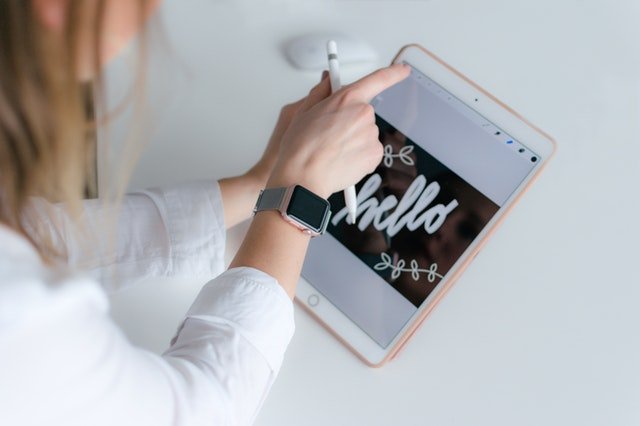 Procreate App Features
When it comes to features, the Procreate App is LOADED. You can find your typical brush sets, as well as creative layering. Not only that, but you can also find unique coloring options, useful illustration tools, and so much more.
Here are the features that you can find with the Procreate App:
Step by Step tutorials on how to use the program based on other artists' works.
Shortcuts like Redo, Undo, Cut/Copy/Paste, Zoom, Eyedropper, Erase, etc.
Extensive brush menu
Sketching tools
Calligraphy brushes
Brush settings options
Layering options like lock, duplicate, as well as clear and merge etc.
Color options in the Classic tab, Value button, as well as lots of options within the Palettes tab
Enabling the Magnetics feature to constrain dimensions of original images in order to manipulate it without distorting it!
Animation options
4k canvas resolution
Keyboard connection / shortcut capabilities
One-touch Quick Menu
QuickShape feature makes it simple to freehand-draw shapes
When it comes to features, not only does Procreate deliver, but it also has so many more helpful tools that you may not have thought about! Making digital art has never been easier than with all of the features created by Procreate app.
Is Procreate Good For Beginners?
Yes. Because of the wide variety of features, as well as the simple to follow user interface, this app is great for beginners. Not to mention it's easy for anyone transitioning from other digital art apps as well.
There are many ways that apps can improve your life. However, with Procreate, you will find yourself being able to improve your work, AND your creative side!
What is the Procreate App Best Used For?
One of the best ways to get the most out of the Procreate App is to use it for digital illustrating. Not to mention creating detailed graphic designs!
All in all, if you are a digital illustrator, a graphic artist, as well as someone who uses their creative skills to design logos and web art, then this is the app for you.
Yes, there are animation features, as well as helpful animation tools. Once you purchase this app on the Apple App Store, you'll be able to create a wide range of amazing digital pieces. However, it is best used for illustrating pictures, digital paintings, and graphic designs.
Check This: MATLAB App Designer Review
Can You Easily Change the Format of Any Picture?
Changing the format of pictures within the application, as well as outside of the app on your iPad, is extremely simple. Once you have started your art project, you can simply choose the Save option.
Once you are in the save screen, you can choose the format to save the project as. Whether you choose PNG, as well as JPG, TIFF, etc., you do have options.
Is There Any Extra Equipment I Need for Procreate?
You can simply use your fingers in order to create works on the Procreate app. However, you won't get as much detail out of your drawings. Not to mention precision.
Unfortunately, to get the most out of the Procreate app, you will need to purchase other Apple tools. The iPad Pencil or the Apple Pencil can run at an alarming $129.99. However, it is essential to using the Procreate App on your iPad, or iPad Pro.
Can you easily layer in Procreate?
Layering within this artistic program is incredibly simple.
Step 1: Located the Layers Icon (Two small squares on top of one another) in the upper right-hand corner
Step 2: Documents will, by default, have two layers already. In order to create a new layer, you must first click on the Layers Icon, as well as tap the "+" in the layers menu that will pop up.
Step 3: From here you can manipulate the various layers. Add new ones, lock others, duplicated layers, delete them, as well as rearrange them and move them.
Step 5: You can also group layers together within the layers menu as well. Swipe Right on the layers menu, select Group, then you can select which layers you would like to group together.
There are of course, many more options for working with Layers. They are easy to find within the Layers menu on the Procreate app. Features include Copy, Merge Down, Invert, as well as Clear, Combine Down, and more.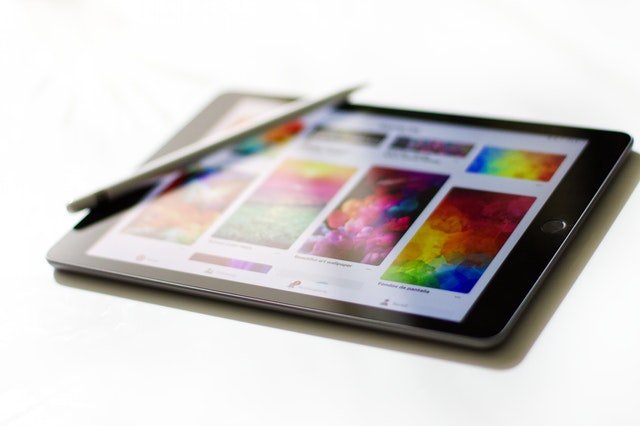 Procreate App Pros
Large assortment of brush options
Smooth workflow, as well as user interface
Easily format from PSD, TIFF, PNG, PDF, as well as JPG files
Vibrant color options, as well as color tools
Time-Lapse recording to see your every brush stroke!
Procreate App Cons
Clipping masks (you can't create a mask from selection, you have to actually paint what you would like to conceal)
No Vectors, like in Photoshop. You need to hand draw most vector shapes.
No adjustment of color settings for entire document (needs to be one layer at a time).
Is Procreate Better than Photoshop?
As both applications have their pros and cons, it's hard to differentiate which is better. If you are an artist, you will find that Procreate has an incredible amount of functions and features that make your work seem to create itself!
However, there are features and tools in Photoshop that Procreate doesn't have. As well as features Procreate has that Photoshop doesn't.
Is the Procreate App Right for You?
It's really no wonder Apple beats out Android when it comes to apps like this! Not only does Procreate app offer extraordinary features, but you can also use it for work AND fun! However, it doesn't have all the features you have come to love in programs like Photoshop. All things considered, it's an amazing app that will allow you to break free and create!
You Must Read These Posts:
MATLAB App Designer Review
DPS App Builder Tutorial
Best InDesign Alternatives
Top Free Adobe Illustrator Alternatives
Wondershare Fotophire Review: All-In-One Photo Editing Software
Best Free Manga Drawing Software
Best After Effects Alternatives
FAQ
How much does Procreate app cost?
Procreate App in a one-time purchase of $9.99 from the Apple App Store. There is no monthly or yearly subscription.
Do I Need Apple Pencil For Procreate?
No, you don't NEED the Apple Pencil. However, you will want one for precision and ease of use. You can just use your fingers though.
Do I Need an iPad Pro For Procreate?
Procreate requires running on iOS 11.1 or newer. This means you can run it on iPad Pro, iPad (6th generation or newer), iPad Mini, as well as iPod Touch!
Does Procreate Work Without WiFi?
No. You do not need a WiFi connection to use the Procreate App.
Is procreate Available for Android?
No. Procreate is not available for Android.
Is Procreate Available for Windows?
Procreate app is not available for Windows. However, there are a number of alternatives, as well as the option to download an iOS emulator and try to run the program from there.