Laptops are highly functional pieces of computing hardware. So it's no surprise that they've become the leading design for computers. However, it's hard to use your laptop whilst you're riding the subway. Also, reading long-form text on a laptop can be a pain.
You also won't find laptops useful if you want to place engaging displays (for your staff, clients, or customers) on your retail floor or in trade shows. Conversely, iPads tend to be easy to use and engaging which is why they are now frequently used in retail, hospitality, healthcare, education, government, and enterprise.
iPads offer the advantages of a big screen without the inconvenient size of laptops. But you'll need to perch your iPad(s) in a position that's accessible to customers, or you may need to multitask while using it. Instead of placing your iPad precariously on furniture, you should opt for a safer and professional option. There are many excellent iPad floor stands available that will keep your iPad safe and make it more usable. Here is why you should consider replacing your laptop with an iPad:
Excels in Key Tasks
The tasks that we usually use our desktop PCs or laptops to complete are the same tasks that iPads excel in: checking email, navigating social media, exploring the web, balancing your checkbook, writing school papers or letters, playing games, etc.
Boost Productivity
iPads have increasingly become productivity-boosting tools. Their virtual touchpads enable users to manipulate text easily. Besides, iPads support MS Office and come with a complimentary copy of Apple's iWork. And if you type a lot, you can connect your iPad with a Bluetooth keyboard.
Excellent Camera
What's even more remarkable is that iPads outperform laptops in some key tasks. For instance, they're outfitted with a back-facing camera that you can use to shoot home movies. In the iPad Pro, the camera is 12 MP, so the footage looks better than most standard laptop camera. You can also use your iPad for video editing.
If you want to get online on the go, the iPad has got you covered. You don't have to rely on the coffee shop's WI-FI. With the 4G LTE iPad, you can get online from any location.
Great for Gaming
The iPad has also evolved into a powerful portable gaming machine. In terms of intense gaming, it doesn't level up with an Xbox One, a Play station 4 or a high-end PC yet, but it's adequate for the average gamer. With their motion sensors and touch controls, the iPads deliver a novel way of playing very stimulating games.
Portable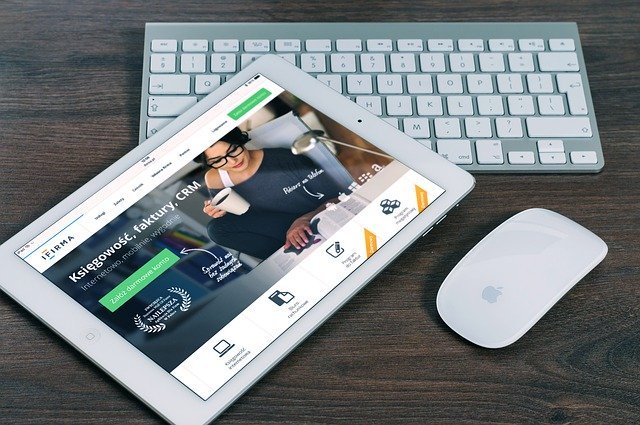 The iPad is small and portable; its accessories and overall package are small and super portable, too. Besides, you don't have to lug cables and chargers around. You just need to carry your iPad, keyboard, and Pencil. Even then, all you need is the iPad.
Conversely, when you carry your laptop, you also have to carry a charger and you have to ensure that you sit near a power outlet. iPads are incredibly light, and small, and that's before you consider their battery life and speed.
Flexible
Picture a scenario where you need to pitch to a client. Imagine you're selling them some software and so have to meet them. You need to demonstrate how the software works and so you need a computer. On top of that, you need to jot down notes during the meeting. You, however, can't type your notes on your laptop screen because generally, that's too distracting, so you also need to carry a notebook.
Conversely, you can just carry your iPad to the sales pitch. You can show off your software, sketches, or designs. You can use the Pencil to scribble down notes, and you can share proposals and documentation. Your device won't look cluttered – your client will only see a plain home screen or a screen that's locked to only one app. That's also the case in school, coffee housework sessions, interviews, or airplanes.
The iPad is a flat and slim block of glass. That's what makes it such a flexible tool.
The iPad is more powerful than a lot of entry-level laptops. For instance, the iPad Pro's processor is similar to the processors in mid-level PCs, and its screen resolutions exceed that of entry-level laptops – even that of  Xbox 360's graphics power. All the above features – combined with an OS that supports a virtual touchpad and split-screen and slide-over multitasking – make the iPad a laptop killer. It's time to replace that laptop with an iPad coupled with a floor stand.