Many times, in some cases you may totally get fed up with the online dating stuff and finally decide to delete your profile from that particular dating app. In this guide, we are talking about how to delete OkCupid account. There might be many reasons due to which you wish to delete your account from the " Okcupid" service.
You might be frustrated of being clumsy with those irritating profiles trying to approach you or You may be frustrated of always dating the wrong one or you might have founded the perfect one for you, or else in some rare case you might be married and your "Okcupid" dating profile is still visible in the service; in that case your partner can put some allegations on you that you have been cheating them!
Well before that happens I am here to help you in knowing about the best and the easiest ways by which you can delete your profile from OkCupid dating site. Basically, OkCupid is an American based international dating and social networking website that features multiple choice questions to match the members. The service also consists of the different ways of communication.
Check More Posts About Dating:
So, below mentioned are the different ways with the help of which you can disable or delete okcupid account.
How to disable OkCupid account
You can disable your OkCupid account in few easy steps through the website, similarly, you can also disable it within the app.
Follow the steps given below to disable your OkCupid account.
Step1. From your internet or mobile phone browser open your OkCupid account page.
Step 2. Login to your OkCupid account by entering your username and password.
Step 3. Open your settings page and click on "need a break" at the bottom of the page.
In the app tap on the gear icon, at the top of the profile page then follow the prompts successively.
In this way, your account will be disabled from the service, your all the personal information will be hidden and it would not be visible anymore. But in case your account is disabled, you can again reactivate it by logging in with the same old username and password.
How to delete OkCupid account Permanently
Now, as you have finally made up your mind to delete your OkCupid account, then follow the steps given below:
Warning:  before you attempt this procedure is that be very sure that you don't want the access to your OkCupid account again, as your whole personal data, pictures, and information will be removed permanently.
Step 1. Open the "OkCupid" webpage from your mobile or computer browser. The OkCupid homepage screen will appear at the end of this step.
Step 2. On the top right corner of the web page, tap or click "sign in".
Step 3. Enter your email and password.
Step 4. Click or tap on "let's go".
Step 5. On the top right corner of the page, tap or click on your "profile picture". Now a drop-down menu will appear.
Step 6. Tap or click on "settings" in the drop-down menu.
Step 7. On the left corner of the screen, tap or click on "My account".
Step 8. Scroll down and tap or click on "go here", represented as a link in the sentence on the page: "Go here to disable or delete your account."
Step 9. Tap or click on "delete account", the red button at the bottom of the page.
Step 10. In the confirm box, enter your "password", the confirm box password will be visible on the bottom of the "delete your account window".
Step 11. Enter a valid and an honest reason for leaving the service and also leave an explanatory comment in this window.
Step 12. Click or tap on "delete". Your account will be permanently deleted from OkCupid.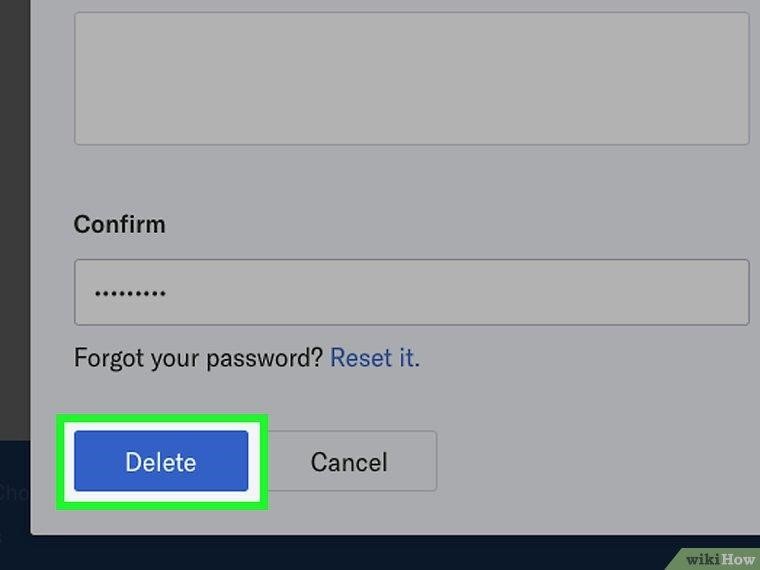 For some reason, if you want to join OkCupid again you won't be able to use the same username again. With this method, you can delete your OkCupid account permanently.
Privacy Policy of OkCupid
With more than 10 million registered users on the service "OkCupid", there are always some privacy concerns with users. The privacy policy of the OkCupid tells you about the type of information collected by them and how is the collected information used by them.
Type of information collected by the service:
General information: OkCupid collects the personal information ie, user identity information. Your name, email address, contact, username and profile picture.
Sensitive information: the service also collects the sensitive data along with the personal information. In the category of the sensitive data, it includes the content shared by you on the application, photos, videos, likes, comments, and shares.
By sharing the sensitive data to the application you make a consent to their privacy guidelines.
Location information: the application can also collect your location information if you allow them to do so.
They Obtain both personal and non-personal information about all the users from other Match Group businesses, business partners, contractors and other third parties and add it to your account information or other information that they have collected.
Information collected by different technology: the service uses different technologies to collect information from your Device and your current activities.
Usage of cookies: the service also uses cookies to collect the information from your browser; your IP address, device id, browser type and the referring website addresses.
Information collected from third parties: OkCupid allows the third party application to access your personal information.
Wrapping up.
Well, these were all the best possible ways to delete your profile from OkCupid. You can use these methods on your android phone as well as on the computer. I have covered all the methods and information that one can get while deleting their OkCupid. If you have any query or want to ask any question regarding how to delete your OkCupid account. Feel free to hit your questions in the comment section.