Need to know how to set up a password manager? If there's one big security to-do for the 21st century, then it's, "keep your passwords safe". Passwords are the most-used authentication method today, and everyone uses them to keep their digital data safe.
The only way to keep passwords safe, however, is by maintaining excellent password standards. The only way to do that is by using a password manager.
You need to check this: 10 Best Password Managers for Android, Windows, Mac & iOS
Why Do I Need a Password Manager?
Secure password standards include using long, complicated passwords for every account. They can't contain guessable personal info, like a spouse's name. And they shouldn't look anything like these passwords, either.
Moreover, no one should use the same password for more than one account. Every password can end up in a data breach some time or another.
But since people do pretty much everything online these days, they end up with a bunch of passwords. It can become a nightmare to remember them all.
Password managers offer an effective solution to this problem. Not only do they store people's passwords in an encrypted format, but they can also generate new unique passwords. All someone then has to remember is their master password.
Are you ready to start using a password manager to keep track of your passwords? Then you should take a look at the guide below.
Check this: How to Change WiFi Password
Where Do I Start?
The first and the most crucial part of installing a password manager is choosing the right one. There are dozens of good password managers for Windows, macOS, and Linux out there. Most of them also support popular mobile operating systems like Android and iOS.
Choosing a password manager often comes down to three things:
the features it offers,
how seriously it takes encryption and security,
price
It's not necessary to pay for an expensive password manager outright. You can shop around a bit first. Most excellent password managers have a free version, and only premium features require a subscription. Others have free trials. So it is possible to check out a few without paying and find a good fit.
Besides the price, make sure to compare features too. Some password managers offer more bang for a buck than others. Pay attention to security features. A decent password manager will provide:
password generator,
two-factor authentication (including biometrics),
warnings for compromised passwords,
auto-save and auto-fill options,
backup and sync.
If they outline the encryption method and security systems that they use, then all the better too. It's important to know whether a password manager uses the latest encryption technologies.
Moreover, the developer or company behind the password manager needs to be trustworthy. After all, they will handle your valuable passwords.
After choosing the right password manager, it's time to create an account and install it on your devices. For example, you can download a Windows password manager, its app for Android, and also a browser extension for Chrome.
Check this: How To View Saved WiFi Passwords on Android
How to Create a Master Password?
After installation, the essential step will be setting up a master password.
This password will be the only thing standing between all the passwords stored on the manager and any malicious actors. So it's crucial to choose a strong password that's still easy to remember.
The best (and most reliable) passwords are usually phrases consisting of four or more random words. HowtoGeek has some solid advice for those who want to take a look. But mainly, the best passwords are:
at least 12 characters long,
use random words or a phrase that doesn't make any sense,
contain a mixture of symbols, numbers, and upper/lower case letters.
And finally, never share this password with anyone or anywhere. It needs to stay secure to keep all the other passwords — and the accounts they protect — secure.
Where Are Those Passwords Hiding?
Next up comes another critical step — adding the passwords.
Most people will already have at least a few passwords by the time they start using a password manager. Finding or remembering those passwords is the tricky part. Not everyone remembers all the accounts they've created.
But some people have all or most of their passwords already stored in the same place. For example, many save their passwords on their browser. Fortunately, most premium password managers have an import feature.
Otherwise, you will have to add the passwords manually or auto-save them when logging into your accounts.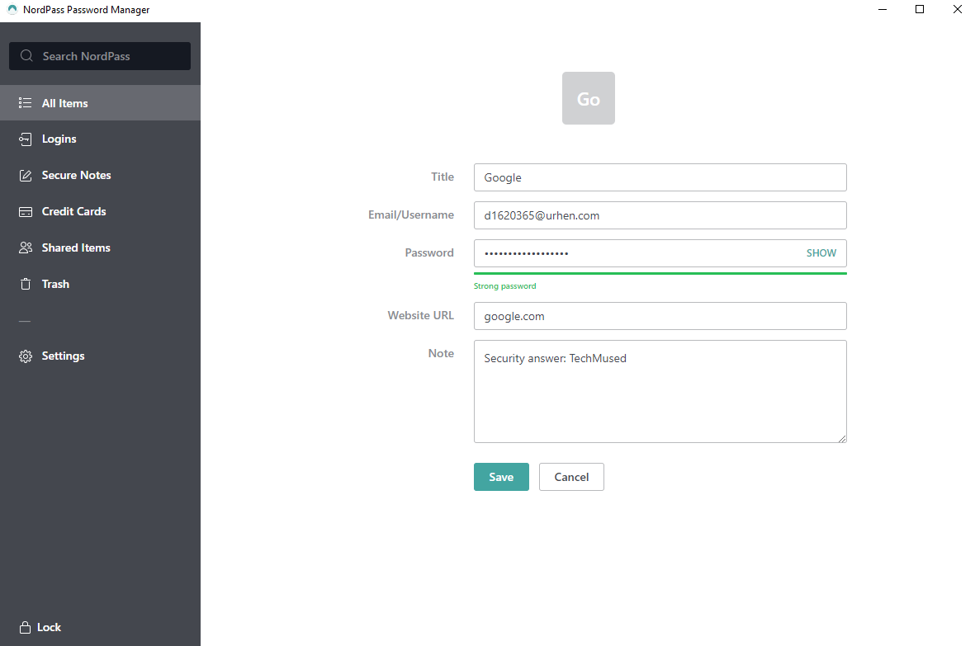 A password manager will usually ask if you want to save your password when logging in. Of course, it won't work for accounts where you are already logged in.
Check this: How to Find WiFi Password on Windows 10
What About 2FA and Syncing?
The last step to setting up a password manager is to enable the all-important two-factor authentication. It will be a blessing if the master password is ever compromised. Though, if you make a strong password and never reuse it, it shouldn't be.
If you installed the password manager on more than one device, you will also want to enable syncing. Then you can access your new or updated passwords from your desktop computer, smartphone, or browser at any time, from any device.
Password Manager is Simple
That's it. Choosing and installing the password manager is the hard part. Using it, is simple. You can let it autofill logins when necessary or enter the master password and copy/paste them.
Don't forget about the extra features, though. Let the password manager create new random passwords, so you don't have to. And make use of secure notes, credit card info auto-fill, or other things it has to offer.