Wondering how to dm on Instagram on the computer or your laptop? You are at the right place, keep reading and start sending your Instagram direct messages!
Instagram is beating every other social networking site today with its increasing followers and users. People are using this social network to share photos and media content conveniently. As a result this trending social platform is coming up with new features to keep its users entertained. One of these features is the direct message popularly known as DM on Instagram. Even though this has been introduced way back, today we are sharing some ways by which you can direct message from computer or laptop.
All those who are using Instagram today know that DM is limited to mobile phones only. As a result, they always wonder how to dm on Instagram on PC, without using the mobile app.
Check This: How To Check Who Stalks My Instagram Profile?
Now get ready to overcome this major disadvantage of Instagram with these easy to follow methods.
How to Open Instagram on Computer Or Laptop
You can get access to Instagram from your computer aka PC simple by going to instagram.com. To check out the profile, photos and various media content shared by people you can use this web version. It is the official page of the popular web platform. But even though you can get access to Instagram through the web version, one of the most annoying things is that it doesn't allow you to post or upload media from PC i.e., through the web platform.
Check More Related Posts:
Are There Any Apps For Posting On Instagram?
There are certain tools and apps that can help you in uploading and posting pictures and photos on Instagram from your personal computer, even without the use of any mobile app.
All these apps and sites are actually third-party tools, but they are completely flawless and safe. So if you are also searching for ways to share your content easily on Instagram from PC, check out the next section.
How to Direct Message Someone On Instagram from Computer?
Instagram doesn't allow sending DMs from laptop or PC. The social network insists on using the mobile app to avail of this interesting feature. So if you want to avail it from your PC, you can take help from third-party web apps and tools. Follow these steps:
Use Instagram Windows App to Send Instagram DMs from Laptop
There are good news for users of Windows 10 as they have a better option to direct message on Instagram from PC. With the help of the Windows Store, you can get access to the direct message feature of Instagram from your PC. You do not require any kind of emulator like to use this Instagram Windows app as you can access the complete list of features offered without its help. And so if you are too using Windows 10 on your system, then you can use Instagram from Windows PC just like its Android version.
The easiest way to dm someone on Instagram via your computer is to go to Windows App Store find the Instagram app and install the app. Then go to the Windows Start option, find Instagram, click it, and log in using your credentials. After that, you can start sending DMs via your PC. 
Check the whole process in detail in the following steps: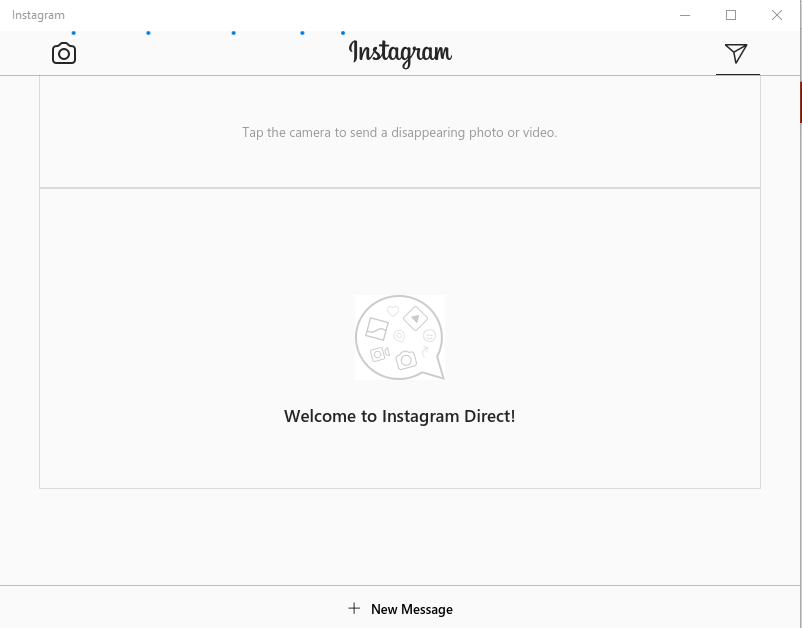 Step 1: Visit the Trusted Windows Store app on your system.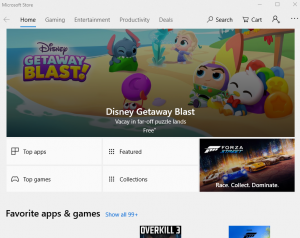 Step 2: Type Instagram in the search bar.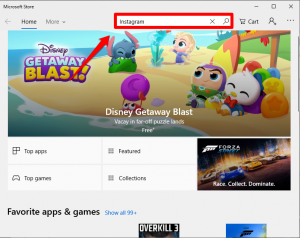 Step 3: Select the Instagram app.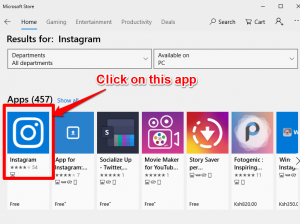 Step 4: Next click on the Free button to install the app on your computer. Remember to use the Outlook or Microsoft credentials to sign into the Windows app store.

In case your Microsoft store returns an error, click here then hit the free download button to download the app.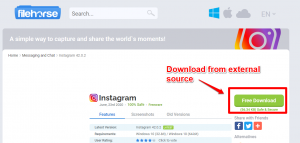 Step 5: After the installation of the app, click on the Start option or the Windows icon present at the bottom of your desktop. Now from the recently installed apps, choose Instagram.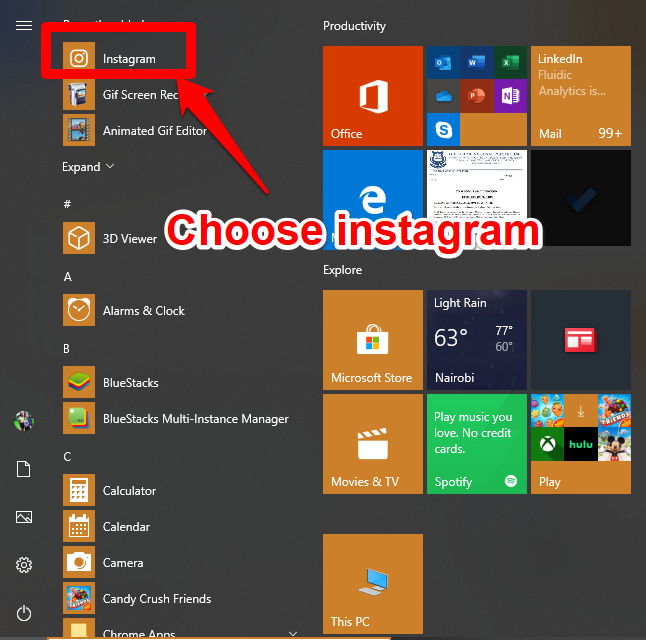 Step 6: Now you can log into your account using Instagram credentials. This will give you access to your news feed.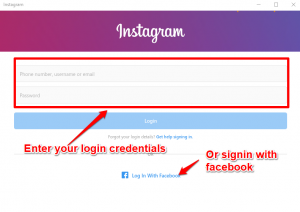 Step 7: Start a chat with any of your friends or followers by direct messaging from PC.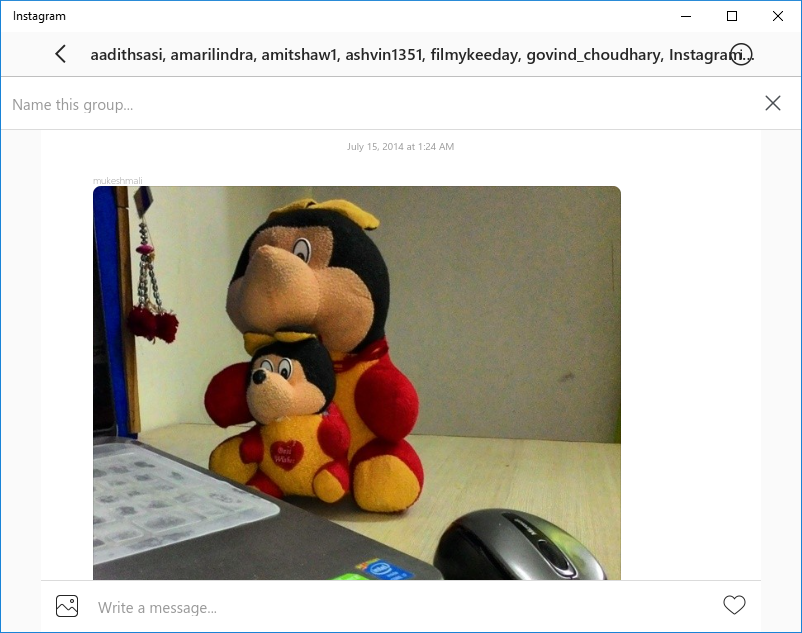 Note: The Instagram windows app is about 92MB in size and so it may take time to install. If you are running out of time, then try the next method. The next app weighs less and also serves your purpose.
Using Third-party Application IG:dm To DM on Computer
There are many third-party apps that can be used to access Instagram on your computer. One such example is IG:dm – a free and open-source project to continue your Instagram direct messages from your phone to your desktop. It is available for Windows, Mac and Linux. There are certain features of IG:dm. Let's know about them one at a time.
2-Factor Authentication: IGdm has login support for accounts with two-factor authentication enabled.
Unfollowers: View the list of users that are not following you back.
Save Videos and Images: You can save videos and images in the Instagram posts that a shared with you in a chat.
Quote Messages: IGdm provides a custom and convenient style of quoting chat messages within a conversation.
Disable Read Receipts: IGdm provides a setting that allows you to prevent users from receiving read receipts.
With all these features available in this third-party application makes it a great choice to DM people on Instagram. To download and install this application on your computer  follow the steps below:
Step 1: Navigate to the IG:DM official website.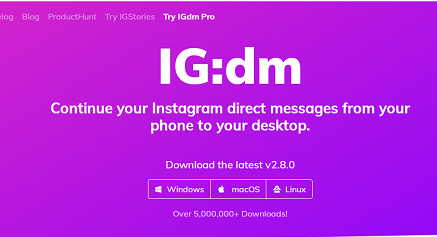 Step 2: Click on the type of Operating system you're using button and download the application.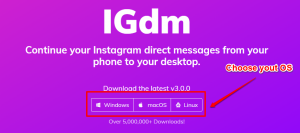 Step 3: After downloading the file, head over to your download folder and then double click on IGDM.exe setup file. The installation will happen automatically. This should take not over 30 seconds.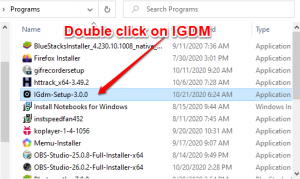 Step 4: Once the installation is complete, key in your login details then hit the login to Instagram button and start sending messages.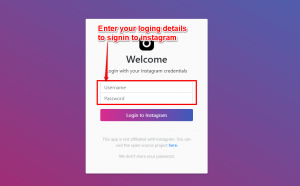 Using an Instagram Extension to Direct Message on Computer
All the above methods require you to download and install a separate application on your computer to use the Direct Message feature of Instagram. But shouldn't there be a simple and light extension for the Instagram website that lets you direct message your friends through the website itself? Yes, there is such an extension available for Google Chrome browser. This extension is available on the Chrome Web Store by the name "Direct Message for Instagram".
Direct Message for Instagram allows you to read and send your latest Instagram DM via your computer. With this Instagram Direct Message Chrome extension, you can even receive notifications about new messages on Instagram. And you can access your Instagram DM in one click and read your messages directly in your browser. To learn how to download and configure it on your Chrome browser, follow the steps given below:-
Step 1: Open your Chrome Browser and navigate to the Chrome Web Store.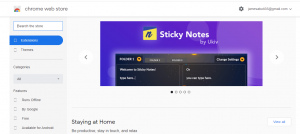 Step 2: Click on the Search bar and write "Direct Message for Instagram". Now press Enter. You can even directly navigate to the Direct Message for Instagram page.

Step 3: Now click on the first option then hit the Add to Chrome button.

Step 4: Press on Add Extension on the Pop-up opened.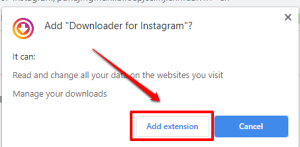 Step 4: The download will start and the installation will be automatically completed. When done, the Add to chrome buttton will change to remove from chrome. Don't do anything afterwards.

Step 5: You'll  see the "Direct Message for Instagram" logo on the right side of the URL bar on the browser. Click on it and enter your login details.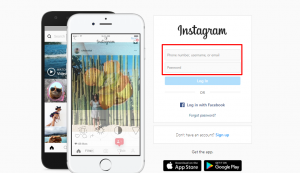 And that's it. You can now easily DM anyone on your Instagram profile using this extension.
Note: Using the above methods you can also check your DM online through your PC or Laptop
You might be also interested in reading this article: How to View, Save or Download Instagram Profile Picture in Full Quality
Start Sending Instagram DMs On Computer & Laptop
With the help of the apps and emulators, you can send Instagram DMs on a computer or laptop. InstaPic and Bluestacks are the best alternative options that give you access to Instagram through your computer. So now you can upload and share pics from your office as well.
General FAQs
Why Can't You DM on Your Computer?
The Instagram application is set up so that you can DM straight from mobile platform to mobile platform. However, there are ways to get around that.
Can You Upload & Post from Your Computer?
You CAN upload and post from your computer. It simply requires downloading a helpful app.
In How Many Ways Can You Access Instagram?
Windows and iOS have several popular apps, sites, as well as Chrome Web tools to help you access your DMs. There are many ways to get your messages out, or make posts.
Is it Easy to Send a DM from My Computer?
It is incredibly simple to access Instagram and be able to use all of the features. DM's, Posting, Stories, etc.