Android is undoubtedly one of the leading platforms today. And the sole reason behind its popularity is the wide range of apps that it offers to its users through Google Play Store. But sometimes when a user attempts to install an app or update it, an error message is displayed saying- Unknown error code during Application install- 505. The Google Play store error 505 is basically a permission error that has been commonly seen in Android 5.0 Lollipop and Marshmallow version. And so if you too are stuck in this situation and want to know how to fix error 505, then check out this article. We have tried to cover the major reasons that lead to the Play Store error 505 and the troubleshooting methods to fix it.
What is Google Play Store Error 505
The error 505 of Google Play Store is a permission error that comes up when you try to update or install an app from the Android market. For example, you have two similar apps on your Android device like banking apps, and as both of them look for similar kind of permission, it creates a conflict of permission, resulting in this error. The possibility of occurrence of this conflict error called 505 is more in the old operating systems like Android 4.0, or the KitKat version.
Some of the reasons that can lead to the error code 505 are mentioned below, as contemplated by the users.
Your Google Play Store might not be updated or refreshed.
Outdated data or cache memory can trigger the error.
Incompatibility of the app that you are trying to install with the version of your Android Operating System.
The presence of conflicting apps on your device.
Due to syncing problems with your Google account with your Android smartphone.
Due to the installation of outdated Android version. This might also cause an error in the process of installation.
Sometimes due to the presence of apps with duplicate permissions on your smartphone may also lead to the error.
Adobe air app.
Check This: How to Disable Google Play Services?
How to Fix Play Store Error 505
Still wondering how to fix error 505 Google Play Store? You need not worry as we have all the possible solution to fix this conflict error. Since now you know some of the major reasons due to which you might be facing the error 505, we can move on to have a look at some of the troubleshooting methods.
1. Check Whether your Download Manager is On
Installation of the app is prevented when your Download Manager is disabled. And so we would like you to check whether your Download Manager is turned On, or is set to Off. You can follow the given steps to enable the Download Manager of your device so that the installation process resumes smoothly.
Step 1: Go to the Settings of your phone. And then select Application Manager.
Step 2: Swipe to the right and then scroll down until you locate Download Manager.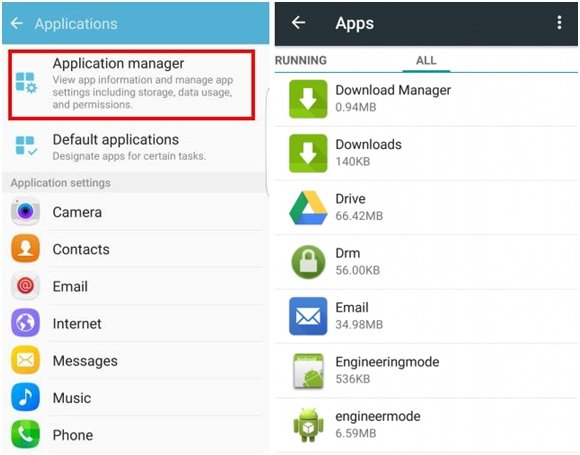 Step 3: Now toggle the option in order to enable it.
In case you see the option on the screen as disable, then it means that the Download Manager is already turned on. So you can move on to the next method to come out of the situation.
2. Clear Google Play Store Cache and Cookies to fix Error 505
Another method to solve Error 505 is by clearing cache.
While you are browsing the Internet, there are chances that memory cache is stored on your device for easy and quick navigation between the pages. But these cache and data content might be causing the error and so follow the instructions given below to clear them all.
Step 1: Go to the Settings of your phone and then follow the given path.
Applications> All> Google Play Store
Step 2: Now click on the Force Stop option.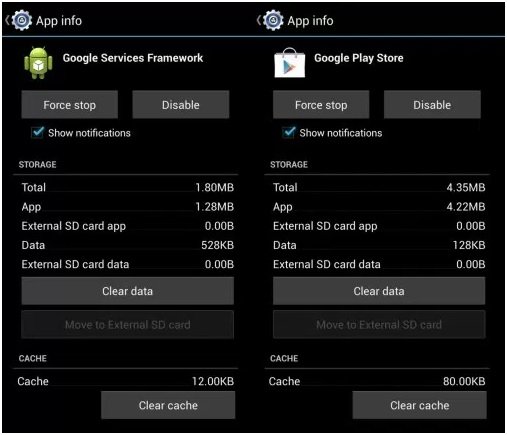 Step 3: Then click on Clear Cache. Wait till it gets cleared.
Step 4: Next hit the Clear Data option and again wait till the process completes.
Step 5: Now just like you cleared the Google Play Store cache, repeat the same steps for Download Manager and Google Service Manager as well.
This will free up space on your device and thus help in installation of some new applications. If this method doesn't work for you, then we have another solution for you.
3. Reinstall Play Store Updates to Fix 505
It might happen that due to the increased demand for new apps and services, Google Play Store is not updated properly or falls short of updating. And so the Google Play Store updates becomes one of the reasons that cause the error 505 and so to make your device ready for future installation and updating, follow the given steps.
Step 1: Open the Settings of your phone. Now click on Application Manager or Apps, as given on your device.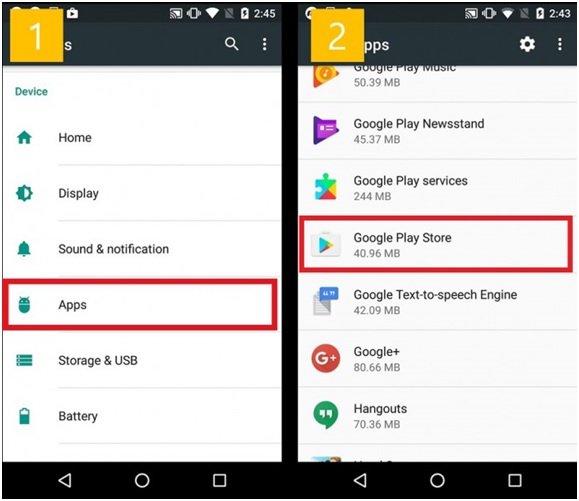 Step 2: Then select Google Play Store. And further hit the Installing Updates option.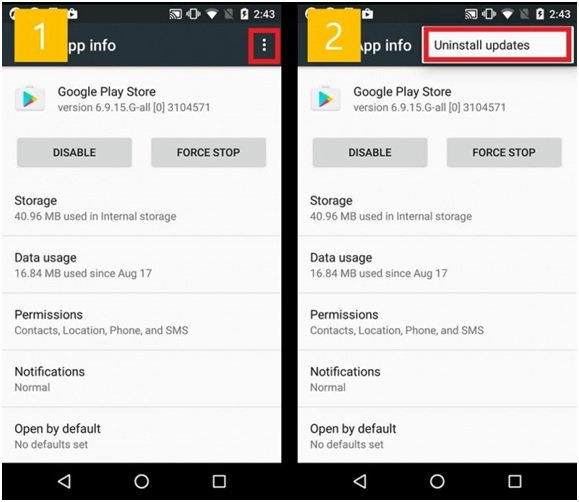 Step 3: You will observe a window flashing the message- "Change Play Store app to the factory version." Accept it by clicking on Ok.
Now open the app and wait till it completes its updating process. Try to install the app or update any possible app to check if the problem persists. If yes, then check out the next solution.
4. Update Android Operating System to the Latest Version
Your old operating system might be working just fine, but it is possible to be creating the error 505. The reason behind it is the attack by a bug or any kind of virus, so to resolve the issue try to update your Android's device operating system to the latest version. The steps that you will have to follow are-
Step 1: Go to the Settings of your phone. Then select Phone.
Step 2: Now check for some updates in the System Updates option.
Step 3: If there is an update available, click on Update. Then click on Install.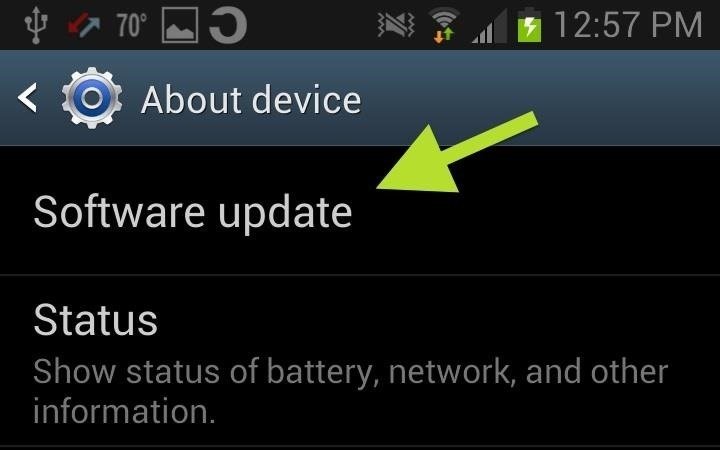 That's it. It was another possible way to fix Play Store error 505.
5. Uninstall the Third Party Conflicting Apps
You can also use the following method to fix Unknown error code during Application install- 505.
There is a possibility that you have two similar kinds of apps on your phone. Conflicting apps are those that perform the same task for you and thus seek out for a similar kind of permission to be installed. To find the app which is causing such a conflict is time-consuming and tiring. And so you can take help of some apps like "Lucky Patcher App" that will help you find the app creating the conflict. And so once you get hold of the app creating a problem, you can uninstall it and then begin the process of installation of the required application.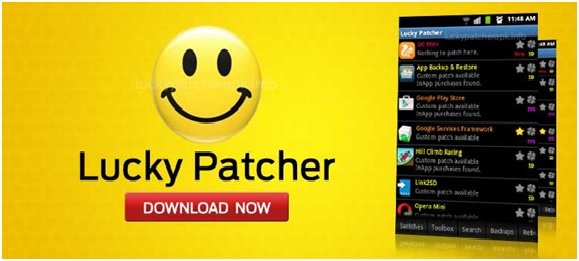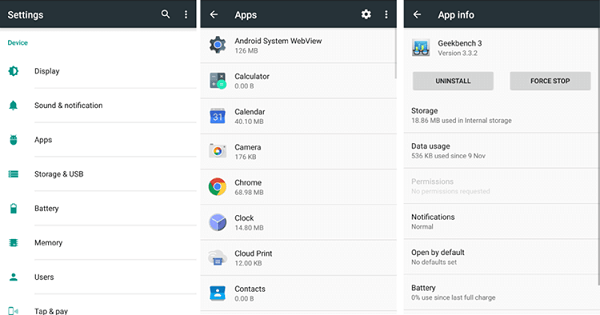 By uninstalling the app you are putting an end to the internal confliction and thus sorting out the error code 505 from your phone.
6. Update the Date and Time of your Device
The updating of an app is sometimes prevented due to the date and time setting of your phone. This conflict is specially created while updating apps like WhatsApp. And so if you face the error 505 during the installation of an app, follow these steps.
Step 1: Open the Settings of your Android device. And then select the Date and Time option.
Step 2: Uncheck the two options given there, if checked i.e., Automatic time zone and Automatic date and time.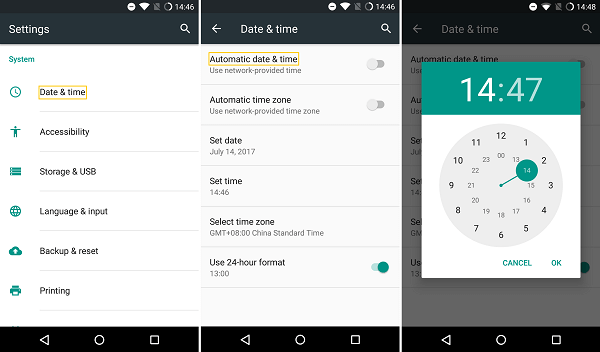 Step 3: Now set the date and time wrong. Go back to the homepage.
Step 4: Next visit the date and time section again. And then correct it manually.
Step 5: Also recheck the two checkboxes mentioned above.
Also Read: Best Calendar Apps for Android
These were the top 6 methods that you can use to fix the common Google Play Store error 505. We hope that one of these would help you get out of the situation. If you still face the problem then do let us know in the comment section below.