Want to know how to turn off iPhone X? Recently purchased your iPhone X and struggling to turn it off? Or your screen stuck and you can not slide on the screen to turn your device off?
Don't worry. I will be answering your every question here. So, In this article, you will learn how to turn off your iPhone X easily.
iPhone X is the latest Apple Device to enter the market. It is developed by Apple Inc. The phone was released on November 3, 2017, marking the iPhone series' tenth anniversary. Later on September 12, 2018, iPhone XS, iPhone XS Max and iPhone XR enter the market as an advancement to the iPhone X. If you are a new iPhone user and having trouble to turn it off, then this article is for you.
With all the new advancements in the new iPhone X, it still lacks a feature. As compared to Android, turning Off iPhone X is not that simple.  In Android, you can simply hold the Power key and turn off your Device. But that's not the case in iPhone X. So, here in this article, I am going to show you how to turn off your iPhone X easily. So let's jump straight to the article.
3 Ways To Turn Off Your iPhone X
Turning off the device is also known as a soft reset. Soft Reset deleted all your temporary memory space and will refresh your mobile after turning it On. Whenever you face any trouble in your device, it is first recommended to give it a restart. This fixes most of the software problems on your mobile. These methods can be followed on iPhone X, iPhone XR, iPhone XS and iPhone XS Max.
Here in this section, we are going to discuss not one but three methods to turn off Phone easily. The first is the direct method by using the power key and side key. The second method is to turn the device off using the Phone settings. The last step will show you how to hard restart your Device i.e force turn off. So let us jump straight to our first method.
You need to read this article:- How To Create Email Signature for your iPhone
Turning off using Side Buttons
On your iPhone X, there are 3 buttons present on the edges of your Device. These buttons are known as Side buttons/Keys. The two buttons on the left side are the Volume buttons. The button on the right side is known as the Sleep/Wake button. Knowing all these, you can now jump straight into the steps to learn 'How to turn off iPhone X'.
Hold the Sleep button and any one of the volume button simultaneously. Note that you should only press any one of the Volume buttons. Don't hold both the volume buttons at the same time.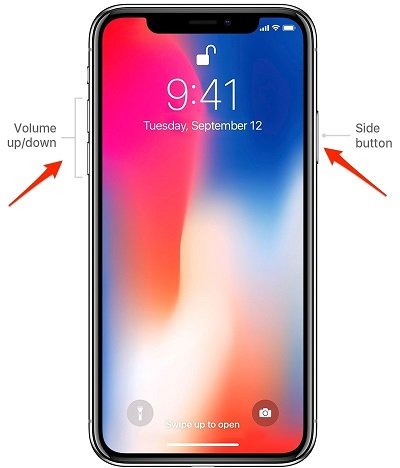 Keep holding them until the shutdown screen appears. Release them as soon as you see the shutdown screen.
Now release them and slide the button on Slide to power off option on the top of your screen.
And that's it. Your Device will now turn off. But if your Side keys are not working perfectly. There is one more method to turn off your phone from the phone settings. Let us see how.
Check this: How to Trust an App On iPhone
Turning off from Phone Settings
If you are having trouble turning off your phone using the side keys. Or if your Side keys are not working perfectly. There is one more method to turn off your device from your phone settings. Follow the steps below to see 'how to turn off iPhone X' using phone settings.
Firstly, open the Settings on your Phone.
Now select General from the settings list.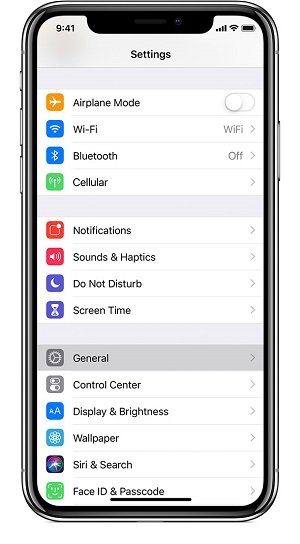 Now scroll down and find the Shut Down option at the bottom of the list.
Finally, slide the button on Slide to power off option on the top of your screen.
Yay! you have successfully turned off your device using your Phone settings page. Wasn't that easy? Lets us move now to our last method.
Force Shutting Down Your iPhone X
If your screen has stuck and is not responding to any of your touches. You may probably be thinking that there is no way now to turn off your device. But don't worry, I still have a method which will help you directly turn off your device without using your screen. So let's start with the steps.
Firstly, press and release the Volume Up button.
Secondly, do the same with the Volume Down button.
Now press and hold your Sleep/Wake/Power side key until your phone shuts down.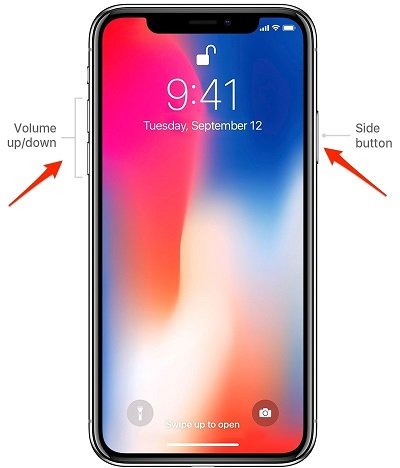 You shall have to hold the power key for approximately 8-10 seconds. After that, your device will automatically turn off.
Time to turn off your iPhone X
So finally you have learned all the methods which you will require to turn off your phone. Now you will not have any problem to turn your phone off even if your screen or the side keys are not working perfectly. I have mentioned methods while considering all the cases that might occur.
You may also need this:- 10 Best Antivirus for iPhone and iPad in 2019
So that marks the end of our article. If you are having any difficulty or queries or doubts regarding any of the methods mentioned above. Feel free to mention them in the Comments Section below. I'll be more than happy to help you with it. Now you don't have to search anymore 'How to turn off iPhone X' on the Internet.